Summary

ShapeShift to become a decentralized exchange within one year.
The Swiss crypto exchange's crypto, Fox token, soared over 165 per cent on Thursday, July 15.
The exchange has begun airdropping 340 million coins.
Fox Token registered a staggering 289,701 per cent surge in trading volume on July 15.
Switzerland-based Shapeshift is an anonymous crypto exchange primarily operating across the US. The firm announced its decision to close operations in the next 12 months on Wednesday, July 14. The exchange will airdrop its native 340 million FOX tokens.
Launched in 2014 by Erik Voorhees, this crypto trading platform does not ask its users for Know Your Customer (KYC). The crypto exchange expects to shift its business to decentralized autonomous organization (DAO) like UniSwap (UNI) and convert in to a decentralized exchange.
This development pumped up Spaceshift's crypto token by 165 per cent in the last 24 hours (as on 10:30 am ET, July 15). Its 24-hours trading volume skyrocketed over a massive 289,700 per cent to around US$ 9 million.
What is FOX Token?
FOX is a ERC-20 built token that enables free cryptocurrency trading on the non-KYC ShapeShift exchange.
ShapeShift also offers FOX tokens to its customers on account verification on their platform. The crypto token gives users US$ 10 every month in trade volume. Hence, staking in FOX tokens seems lucrative. ShapeShift users can hold these tokens in their wallets to earn staking benefits.
How to buy Fox Token?
Currently, FOX tokens are available on decentralized crypto exchanges, including UniSwap, 1inch Exchange, and Hoo. Crypto investors can buy FOX tokens by swapping with Ether, Tether, and WETH.
At total of 11 million coins are in circulation against a total supply of over 1 billion. It was changing hands at US$ 0.7872 apiece at the time of writing this report.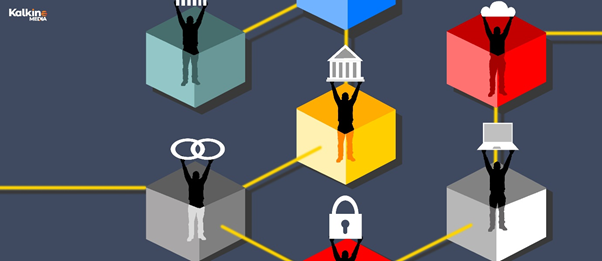 Copyright © 2021 Kalkine Media
Why does ShapeShift want to become a decentralized exchange?
Decentralized exchange (DEX) is an autonomous and uninfluenced medium of swapping crypto tokens. It will continue to be an anonymous exchange as the securities regulators cannot interfere in its governance. ShapeShift will be an open-sourced platform, and all transactions will take place through smart wallets.
By airdropping FOX tokens, ShapeShift expects to retain its 1.1 million users. The exchange claims, it will be the largest airdrop in the history of cryptocurrency. It is going to offer 60 per cent of its maximum supply token to its community.
The exchange also announced that its liquidity mining will start on Friday, July 16.