Highlights

Not Tesla, MicroStrategy is the biggest institutional backer of Bitcoin

CEO Michael Saylor has recently announced acquiring 5,050 new Bitcoins by the company

Bitcoin was recently adopted as legal tender by Central American country, El Salvador
Altcoins including Dogecoin and Shiba Inu have arguably emerged as competitors to the "undisputed king" of the cryptocurrency world, Bitcoin. Billions of dollars are getting parked into these altcoins.
But the world's most popular digital currency's hold over the crypto space remains unshaken. Bitcoin's backers neither fear the regulatory crackdown nor care about volatility in prices. These enthusiasts rely on future acceptance and growth of the blockchain-powered Bitcoin.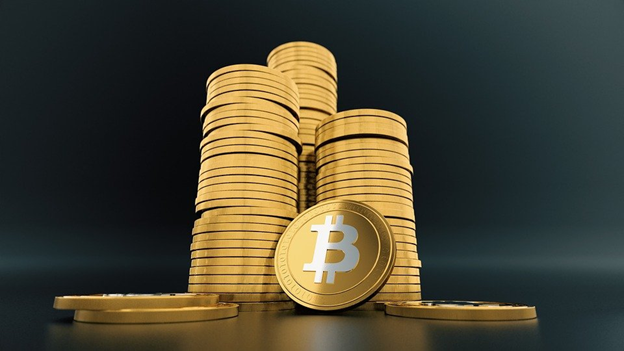 Image source: Pixabay
MicroStrategy acquires more Bitcoins
Many know that Elon Musk's Tesla owns a large number of Bitcoins. According to CryptoTreasuries.org, Tesla holds 38,300 Bitcoins. To acquire these, the electric car maker spent nearly US$1.3 billion.
Also read: Can Bitcoin be termed as the 'asset of the century'?
Tesla's Bitcoin holding is dwarfed by MicroStrategy. The company provides cloud, software and business intelligence services. The company's CEO, Michael Saylor, is a staunch backer of Bitcoin.
Unlike Elon Musk, who regularly makes headlines for his cryptocurrency stance, Saylor is more into pumping more and more money into Bitcoin. In his latest tweet, Saylor admitted to having recently bought 5,050 Bitcoins.
Data source: CryptoTreasuries.org
This new stash of Bitcoin takes MicroStrategy's total Bitcoin holding to 114,042, nearly three times that of Tesla's. This also makes MicroStrategy the biggest institutional investor of Bitcoin. Saylor's tweet also included the purchase price of its total holding -- US$3.16 billion.
The company acquired the new stockpile by paying an average price of US$48,099 for each Bitcoin. The average price of one Bitcoin of the company's total holding is US$27,713, Saylor said. CryptoTreasuries.org estimates that the value of the company's holding has appreciated by nearly 60 per cent.
About Bitcoin
Bitcoin is the largest cryptocurrency by market cap. At the time of writing, its market cap was nearly US$884 billion. Bitcoin's nearest rival is Ether, which commands a market cap of US$398 billion.
Also read: How Can I Buy Cryptocurrency In Canada?
Bitcoin is a digital-only currency, unlike fiat currencies like the dollar. Unlike the latter, where the regulators oversee all aspects, there are no intermediaries in Bitcoin. It can be transferred among network members by using blockchain, or distributed ledger, technology.
Bitcoin is said to be the first cryptocurrency to hit the market.
Bitcoin's performance
The cryptocurrency started the year 2021 at a price of just under US$30,000.
By mid-February, Bitcoin's price breached the US$50,000-level. In April, one Bitcoin reached a price level of over US$64,000. This was the peak of the summit. China's regulatory crackdown and concerns over its energy consumption brought a bearish trend, and Bitcoin fell below US$30,000 in July 2021.
The cryptocurrency has regained the lost ground, and at the time of writing, one Bitcoin is priced at nearly US$47,000.
Bottom line
CEO Michael Saylor's new bet on Bitcoin tells a lot about what backers are making of the present events. Some crypto analysts believe Bitcoin has appreciated much, and it may be time for altcoins like ADA (Cardano) to create wealth for investors. Others are betting on Bitcoin in the backdrop of El Salvador's adoption and other favorable happenings.
For now, Bitcoin remains the most powerful cryptocurrency in the world. MicroStrategy's Bitcoin bet is enough to tell us that backers remain bullish.