Summary

Tesla has stunned everyone with over one billion dollar net income in Q2 2021
The electric car maker delivered more than 200,000 vehicles in the quarter
In earnings report, Tesla mentions US$23 million impairment on account of bitcoin holdings
The earnings report of electric car maker Tesla has some exciting revelations.
The most important one that has dominated global headlines is that in the second quarter Tesla generated over US$1 billion in net income. This is a significant jump from nearly US$104 million profit in Q2 of 2020.
This is the first time Tesla surpassed the one billion earning landmark.
How was this income earned?
What should concern investors and other stakeholders is how this income was generated. Often criticized from earning a major chunk of revenues from sale of regulatory credits to fossil fuel-burning car makers, in the April-June quarter 2021, this was only 3.5 per cent of revenue generated.
The US$1.14 billion net income came from delivery of over 200,000 vehicles in Q2, confirmed in a tweet by CEO Elon Musk on July 2.
The bitcoin mention
The most interesting part of earnings is what Tesla reported under the 'restructuring' sub-head. It included US$23 million impairment on account of bitcoin holdings of the company.
This comes in the backdrop of the recently-held 'B Word' conference where Musk revealed his personal holdings of bitcoin, Ether, and Dogecoin. At the same event, Jack Dorsey, the co-founder of Twitter, said bitcoin can bring world peace and may become the 'native currency' of internet.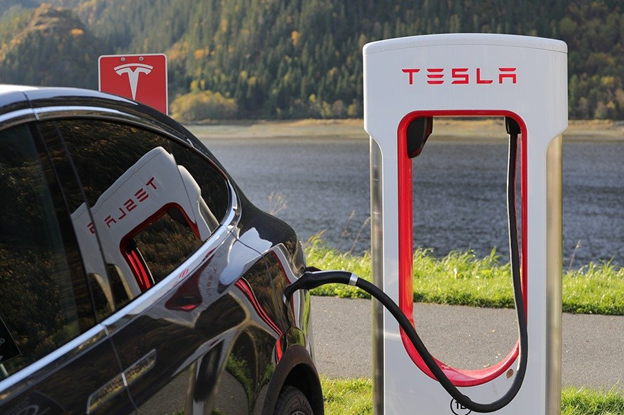 Image source: Pixabay
Bitcoin has recently gained
Lately, a job posting related to cryptocurrencies by Amazon lifted bitcoin above US$40,000. In April, the cryptocurrency had reached nearly US$65,000, but negative forces like a crackdown in China brought it below US$30,000.
The most popular cryptocurrency has regained some lost ground over past couple of days.
Here are some key statistics about Bitcoin. The year-to-date return is over 27 percent, and the all-time high value is US$64,829. On July 27, 2021, one bitcoin can be brought for nearly US$38,000.
How the Tesla's earning report will impact the value of bitcoin has yet to be seen. CEO Musk has lately reassured crypto enthusiasts in the B Word conference. Tesla's earning report stating US$23 million impairment on bitcoin may dim the outlook.