Summary

The four altcoins have returned more than the king of cryptocurrencies, Bitcoin, on YTD basis.
This might be the right time to jump onto the altcoin bandwagon.
The multi-billionaire CEO of Tesla, Elon Musk, has reignited interest in cryptocurrencies. At the B Word conference, he spoke favorably about Bitcoin, Ethereum, and Dogecoin.
Another key participant in the conference, Jack Dorsey went as far as declaring Bitcoin will bring world peace.
What about financial peace of investors in cryptocurrency space? Are there any altcoins - cryptos other than the leader in space, Bitcoin - that can explode in 2021?
Let's take a look at four altcoins that have returned well even in the period of gloom and can continue creating wealth for investors.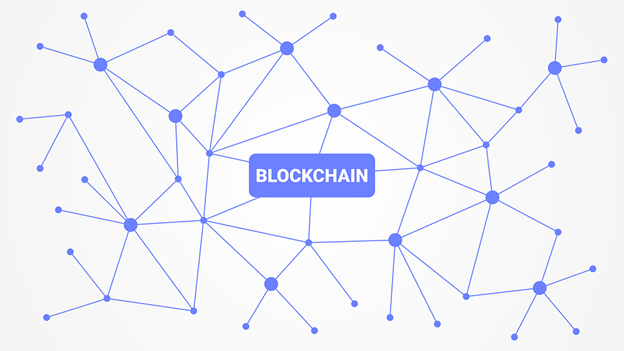 Image source: Pixabay
1. Stellar (XLM)
Stellar is no hidden gem. With a market cap of over US$26 billion, XLM is one of most popular altcoins.
While Stellar is a payment system with blockchain underpinning, the native currency is Lumen or XLM. Stellar envisions a future where financial institutions embrace the blockchain tech. This can reduce transaction costs for end users.
The year-to-date (YTD) return of XLM is nearly 90 per cent. The altcoin can be bought for US$0.25.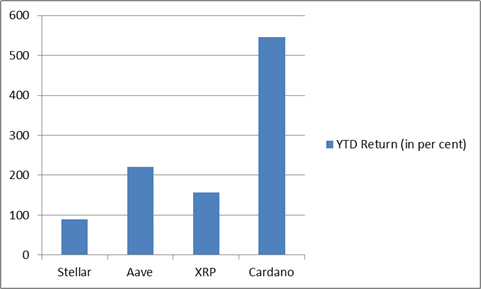 2. Aave
Aave is picking pace in the world of decentralized finance or DeFi. Built as open source, Aave enables smart contracts on the Ethereum network.
The YTD return of Aave is nearly 220 per cent, something crypto enthusiasts cannot miss. Aave can be an interesting watch as it allows people to deposit their crypto holdings on the platform and earn. It serves as a link between depositors and borrowers.
Aave is currently trading at over US$260 and has a market cap of over US$4.2 billion.
3. XRP
With YTD return of 157 per cent, XRP is one of the top trends in altcoins. XRP is the currency of XRP ledger. XRP and Ripple are sometime viewed as same, but they are different in the sense that the former is an asset for payments while the latter is a cross-border payment solution.
XRP has a market cap of over US$58 billion. It presently trades at US$0.58.
If XRP can truly reduce the cost of global remittances, it can rise further in value.
4. Cardano (ADA)
Cardano is up a whopping 545 per cent on YTD basis. Such an upward rise in its value must interest crypto investors.
Cardano identifies itself as a better version of blockchain as compared with both Bitcoin and Ethereum. The Cardano network can be used to build smart contracts. Its blockchain permits developers to make decentralized apps, also called, dApps.
Cardano commands a market cap of over US$37 billion. A single unit of this altcoin can be bought for nearly US$1.10.
The above four altcoins have returned more than the king of cryptocurrencies, Bitcoin on YTD basis.
Elon Musk's and Jack Dorsey's latest endorsement of cryptocurrencies will indirectly have a positive impact of the altcoin space. This might be the right time to jump onto the altcoin bandwagon.