Summary

Shareholders and investors often wonder when will Shopify (TSX:SHOP, NYSE:SHOP) distribute dividends.
Shopify provides an easy-to-use online store building platform to its customers.
Shopify stock provided handsome returns to the shareholders as the prices appreciated over the years, but it has never paid dividends.
Investors often opt for dividend-yielding stocks as they provide a steady stream of income. Dividend-paying stocks can give returns to the shareholders via two ways – increase in stock prices and dividends.
Dividends are generally paid quarterly, however, some companies might consider distributing dividends on a monthly, semi-annually, or annually basis, depending on their dividend policy.
What are dividends?
Dividends are payments or a portion of the earnings that are distributed by a company among its shareholders. Paying dividends increases the credibility and goodwill of the company in stock markets. However, it is important to note that distributing dividends is not mandatory and a company is not under any sort of obligation to distribute a portion of its income among the shareholders.
This brings us to Shopify Inc. (TSX:SHOP, NYSE:SHOP), the e-commerce giant in Canada. SHOP stock is among the top-performing stocks listed on the Toronto Stock Exchange. But the questions around when will Shopify distribute dividends as the company keeps on increasing its earnings has been lingering around for a while.
Before we find out whether the e-commerce giant will distribute dividends in future, let's find out more about the company and its performance.
What is Shopify?
Established in 2006, the Ottawa-based e-commerce company provides an easy-to-use online store building platform. It claims to power 1.7 million businesses worldwide. Shopify acts as an all-in-one business platform that can enable its users to start, run and grow their business in a single place.
From five people in 2006, Shopify's team has grown by leaps and bounds. Presently, the e-commerce giant has an employee strength of over 5,000 people worldwide. The company is finding innovative ways to enable merchants to use one platform to sell products to anyone and from anywhere.
According to Shopify, the e-commerce company played an important role in supporting people during the COVID-19 pandemic. Shopify's Economic Impact Report 2020 suggests that it created 3.6 million jobs worldwide through the merchants on its platform. It recorded cross-border sales of US$ 20 billion and more than half of that came from small businesses, which faced the brunt of the pandemic.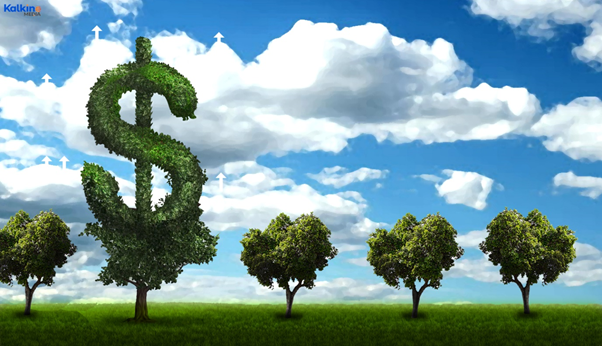 Copyright © 2021 Kalkine Media
Shopify's (TSX:SHOP) financial performance
For the first time, Shopify's quarterly revenues surpassed the US$ 1 billion mark and recorded revenues of US$ 1.12 billion in the second quarter ended June 30, 2021. In addition, the Canadian e-commerce company achieved a net income of US$ 879.1 million, representing an increase of 843.1 million year-over-year (YoY).
In Q2 2021, Shopify strengthened its balance sheet and recorded cash and cash equivalents and marketable securities worth US$ 7.76 billion.
Will Shopify distribute dividends?
The short answer is no. Shopify states that it has never distributed a dividend and it does not anticipate distributing dividends to the shareholders in foreseeable future. Despite making huge profits, Shopify aims to use them for expanding business operations and not distribute a portion of earnings among the shareholders.