Summary

Fast-moving Canadian consumer durables remain unaffected in 2020.
SunOpta Inc. (TSX: SOY) has seen over 360 per cent growth.
Jamieson Wellness Inc. (TSX: JWEL) witnesses over 33 per cent growth
Despite widespread coronavirus disruptions, Canadian consumer defensive stocks have performed relatively well in 2020 as demand for household items have witnessed steady growth. The fear of shortages of essential commodities drove many people to horde household supplies, triggering a buying spree.
Here are two consumer stocks that have grown significantly well in 2020.
SunOpta Inc. (TSX: SOY)
This plant-based Canadian food company saw a stellar performance in 2020, with over 360 per cent growth in stock value. Its revenue grew by 6.4 per cent, while the adjusted EBITDA more than doubled for the fourth consecutive quarter. In Q3 of 2020, its gross profit was C$41.9 million, up by C$15.6 million, or 59%, compared to C$26.3 million in Q3 2019.
SunOpta has a market cap of C$ 1.49 billion. As of Friday, January 22, 2021, its stock price was C$ 16.60, more than an 11 per cent increase year-to-date. Nearly 190,000 volume shares traded in the last trading session on Friday.
The company's product portfolio includes organic and non-genetically modified organisms (GMO) items like fruits, oils, and cocoa liquor, among others. It also offers plant-based beverages such as broth, tea, and nutritional drinks made from soy and almond, as well as wholesale frozen fruit items like purees, fruit cups, smoothies, strawberries, and mango.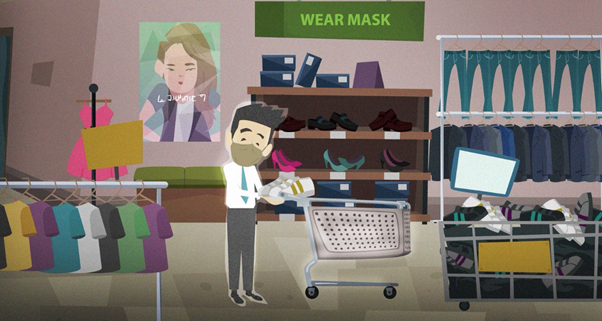 @Kalkine Image 2020
Jamieson Wellness Inc. (TSX: JWEL)
Jamieson Wellness, which specializes in branded natural health products such as vitamins, minerals, and supplements, and has a market cap of C$1.4 billion, saw its share prices rose by more than 37 per cent in the last one year. Its stock value as of January 22, 2021, was C$36.5.
It paid cash dividend of C$0.125 per common share in the third quarter of 2020 (ending September 30), approximately C$ 5 million in total. Its earnings per ratio is C$1.
The Toronto-headquartered company's revenue increased 19.2 per cent to C$105.6 million in the latest quarter and the adjusted net income was C$12.7 million. The adjusted EBITDA rose by 18.2 per cent to C$ 22.9 million.
It earned a gross annual profit of C$129.73 million in 2020, and its Q3 2020 profit went up 13.9 per cent year-over-year (YoY) to C$38.05 million.
Some of the leading brands of the company included Jamieson, LVHS, Progressive, Precision, and Iron Vegan, which are organized in two segments, Jamieson brands, and The Strategic Partners.
The stock is mostly trading flat month-to-date.