Source: PhuShutter, Shutterstock
Summary

Last week the company announced that it was selling its 139-year-old bakery business.
George Weston Limited wants to explore its real estate businesses.
The company has a market cap of C$ 17 billion and offers a 12.93 per cent return on equity.
George Weston Limited (TSX: WN) last week announced that it is determined to focus on its retail and real estate businesses and will sell off the wholly owned Weston Foods bakery business, the roots from where the company started in 1882.
As housing prices continue to surge in Canada, the company that runs Loblaw Companies Limited (TSX: L) and Choice Properties Real Estate Investment Trust (TSX: CHP.UN) may find a momentum in rising real estate segment.
Mario Barrafato, the chief financial officer of Choice Properties, said that they have more potential development sites than anybody in the country right now. Mr Barrafato revealed that sees a long-term potential of the properties they have in Montreal, Greater Toronto and Greater Vancouver.
How Do George Weston's Financials Look?
The company achieved revenue of C$54 billion in 2020, an increase of 9.2 per cent year-over-year (YoY). In the same period, the net earnings available to common shareholders were C$ 919 million, up by 364.1 per cent YoY.
The cash flow from operating businesses was C$ 603 million, up by 11.9 per cent YoY.
George Weston Stock Fundamentals
The stock has a market cap of C$ 17 billion and offers a 12.93 per cent return on equity. It also offers a quarterly dividend of C$ 0.55 with a dividend yield of 1.965 per cent.
The scrips were priced at C$ 105 at market open on Tuesday, March 23, the day it announced its decision to sell off the bakery unit. Since then, it has climbed by 3.6 per cent and closed at C$ 111.95 apiece on March 30.
The company's stock grew 13.1 per cent in a year and 16.29 per cent year-to-date.
George Weston owns a 52.6 per cent stake in Loblaw and 61.8 per cent in Choice Properties. In other words, Weston's interests in profit-earning segments remain intact and is likely to further expand. This still makes Weston an attractive buy and hold stock.
The wholly owned Weston food accounts for a small portion of George Weston's overall revenue. In 2020, the unit contributed C$ 2,062 million revenue, down 4.3 per cent year-over-year (YoY). In contrast, Loblaw 2020 revenues stood at C$ 52,714 million, up 9.7 per cent YoY.
While Choice's revenue was just C$ 1,271 million, the company has high hopes from the unit.
'Ambitious real estate plans'
On March 30, the company announced that Choice Properties and Daniels Corporation will collaborate to work on some retail locations and other properties to convert them into shopping malls and residential towers among other projects.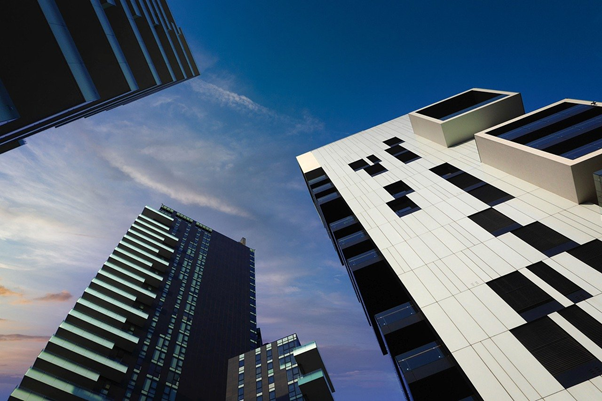 Source: Pixabay
Both the companies are going to work on a C$ 1.5 billion project in which they will redevelop a mall known as Golden Mile Shopping Centre. In the first phase of the 19-acre project, they plan to build rental apartments, office spaces, retail stores, two condos and educational space in partnership with the prestigious University of Toronto.