Source: ShutterstockProfessional ,Shutterstock
Summary

Organigram shares jump 28 per cent after the deal on Thursday morning.
British American Tobacco company to collaborate on next generation cannabis product.
Organigram shares gained 230 per cent in the last six months.
Stocks of Canadian cannabis company Organigram Holdings Inc. (TSX:OGI) jumped 28 per cent in the opening session after it received C$221 million (US$176.6 million) from a British tobacco firm.
The stock was up 27.9 per cent from the previous close to C$4.63 apiece at 11.32 am ET Thursday.
Organigram is also listed on NASDAQ, where it surged 47 per cent in premarket trade. The British American Tobacco (NYSE:BTI) company plans to develop cannabis product in collaboration with Organigram.
The tobacco company will acquire 58.3 million Organigram shares at C$3.792 apiece, giving them around 20 per cent stake in the firm.
BAT-Organigram Collaboration
The collaboration will see them set up a Center of Excellence where teams from both sides will develop next generation cannabis products to be marketed in the North America and Europe. They will share their respective intellectual property during research and development.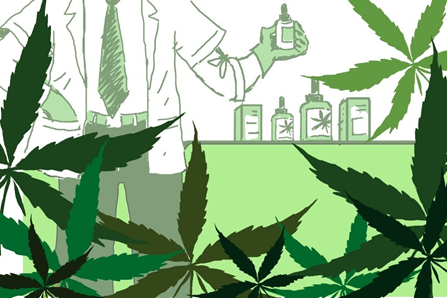 ©Kalkine Group 2021
The British company will also get to appoint 20 per cent of the Organigram board members, provided it maintains at least 15 per cent of its shares. On the other hand, Organigram will get the opportunity to expand abroad, including US.
The British tobacco company's shares were trading at US$37.235 per share at 12.13 pm ET on Thursday.
Organigram shares have gained 230 per cent in the last six months.
The Canadian company produces cannabis products for medicinal and recreational purposes.
In Q1 of 2021, its gross revenues from recreational products grew 42 per cent to C$22.5 million, from the same period in 2020. Its Q1 net revenue rose 11 per cent from the fourth quarter of 2020.
In March, it had announced the launch of two new cannabis products: Shred Tropic Thunder Jar of Joints and Trailblazer SNAX Milk Chocolate Bars.