Summary

EverGen has concludes its initial public offering with gross proceeds worth C$ 20 million.
The stock opened at 6.18 per common share on Wednesday, August 4, compared with its initial pricing of C$ 6.50 apiece.
The C$ 61 million renewable gas company has a target to spend C$ 200 million on its carbon capturing facilities across Canada in the next two years.
Stocks of the Vancouver-based EverGen Infrastructure Corp (TSXV:EVGN) debuted on the Toronto Stock Exchange Venture (TSXV) on Wednesday, August 4. The renewable stock opened its first-day trading session at C$ 6.18 apiece against its initial pricing of C$ 6.50 apiece.
The firm raised over C$ 20 million through its initial public offering (IPO). It has over 10 million shares outstanding on the TSXV.
The utility company purchases and builds sites that absorb methane emissions from agriculture and city waste. It generates revenue by selling natural gas. This eco-friendly firm uses renewable resources to create clean gas and seeks to offer a carbon-free future.
EverGen purchased three facilities in British Columbia's Lower Mainland, utilizing its operation in greenhouse capturing. The clean energy initiative has already been getting immense support from the federal government. The company has been expanding its footprints across North America to turn local waste into green fuel.
EverGen's strategic plans
EverGen targets to spend around C$ 200 million by 2023 to beef up its operations across Canada. The company management opted to go public due to the rising demand for ESG (Environmental, Social and Governance) stocks among investors. Its current market cap is C$ 61 million.
The company has witnessed a surge in tenders for its environmental services from other enterprises. It signed a 20-year contract to supply retail gas to natural gas company FortisBC in July this year. Before that EverGen has been concluding a methane-capture task at its Abbotsford processing site. It is also constructing a project at the Sea to Sky Soils site in British Columbia.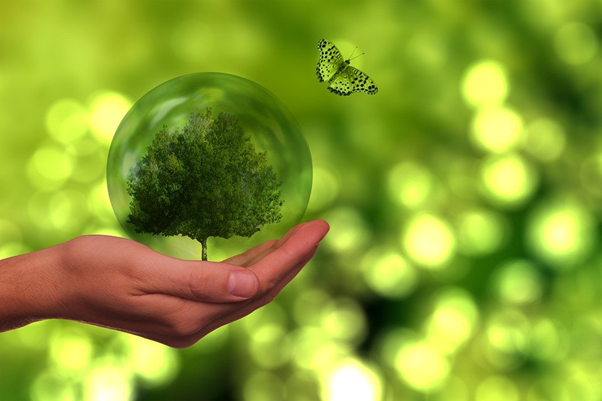 Source: pixabay.com
Alberta-based Atco Ltd. (TSX:ACO.X), a logistic company, also disclosed that it entered a partnership with Future Fuels Ltd. to develop a sustainable gas project in Vegreville, Alta. This facility is also going to produce fuel from city and agricultural waste. The provincial government agency Emissions Reduction Alberta provided this project with C$ 7.9-million funding to the project.
In the same line, EverGen has an opportunity to raise more funding from public agencies to execute its clean energy and carbon footprint reduction plans across Canada.
EverGen's over-allotment offering
The company offered a common share warrant at C$ 10.50 apiece for a period of two years. EverGen also granted an over-allotment to its underwriters of 462,000 units, which is exercisable partially or in full. The company added further gross proceeds worth around C$ 3 million.
The company's underwriters are Clarus Securities, Echelon Wealth Partners, Desjardins Securities, and RBC Dominion Securities Inc.