Highlights

After no immediate impact of latest rate hike, cryptos including BTC are now under stress
Shibnobi crypto was down over 50 per cent as of writing, prompting criticism from some
Shibnobi claims to have a blockchain network, NFT offerings, and even a metaverse
When the Fed raised the policy rate earlier this week, it was expected by some that the risky market of cryptoassets may come under pressure. Contrary to this, most assets including Bitcoin, Ether, ApeCoin, and Decentraland rose sharply after the Fed's announcement.
Just a day later and the crypto market has entered into a deeply bearish phase. As of writing, the market cap of cryptoassets was below US$1.7 trillion, according to CoinMarketCap. All the four assets named above had lost heavily over the past 24 hours. But more than these top assets, it was the sudden rise and fall in a crypto named SHINJA that had stunned many.
What is Shibnobi cryptocurrency?
The official Shibnobi website focuses heavily on its native token SHINJA than on real utility. It claims that SHINJA is a deflationary token, and "Most Deadly Shiba". Shiba Inu or SHIB is a different crypto, a meme token, which featured in top 20 assets at the time of writing.
Shibnobi also emphasizes on building a blockchain network called S-Chain. The other projects include a decentralized exchange (DEX), a wallet, and a play-to-earn metaverse. For now, it appears to be only the SHINJA token that is highlighted as the primary offering. Shibnobi DEX is said to have multi-chain support, across Ethereum, Cronos and other networks.
Also read: Step App crypto surges 30%: What to expect from FITFI token?
What is SHINJA token?
SHINJA, the project claims, can help holders earn passive income by participation in liquidity protocol. It can be traded on Shibnobi's in-house DEX called DojoSwap as well as on other token swap platforms like Uniswap.
SHINJA is to serve as the native token of Shibnobi's ecosystem, but information on its exact utility has not been provided.
SHINJA crypto decline
At the time of writing, Shibnobi crypto had registered a loss of over 50 per cent in the past 24 hours. It was also being discussed by some users of CoinMarketCap whether the token was a "scam".
Shibnobi's market cap was not mentioned on CoinMarketCap, but the 24-hour trading volume was high at nearly US$7 million.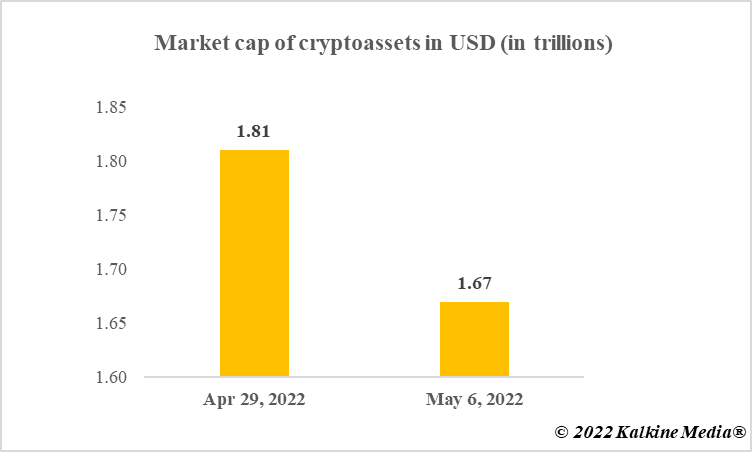 Data provided by CoinMarketCap.com
Also read: 3 reasons why cryptos could be crashing
Is Shibnobi a scam token?
Though many are complaining about the sharp fall in the price of the token, it cannot be ascertained as to what the complete picture is. Besides, cryptos can rise and fall sharply no matter how large the market cap of any token is. Polygon (MATIC), a major blockchain network, had lost over 50 per cent on a year-to-date (YTD) basis at the time of writing, while The Sandbox (SAND), a major metaverse token, was down over 60 per cent.
Bottom line
Shibnobi's SHINJA token has lost heavily, prompting some to term it a "scam" in the live chat section of CoinMarketCap. Nothing can be said with certainty, but crypto enthusiasts need to exercise caution.
Also read: PLA, CEEK and UOS: 3 metaverse cryptos under US$1
Risk Disclosure: Trading in cryptocurrencies involves high risks including the risk of losing some, or all, of your investment amount, and may not be suitable for all investors. Prices of cryptocurrencies are extremely volatile and may be affected by external factors such as financial, regulatory, or political events. The laws that apply to crypto products (and how a particular crypto product is regulated) may change. Before deciding to trade in financial instrument or cryptocurrencies you should be fully informed of the risks and costs associated with trading in the financial markets, carefully consider your investment objectives, level of experience, and risk appetite, and seek professional advice where needed. Kalkine Media cannot and does not represent or guarantee that any of the information/data available here is accurate, reliable, current, complete or appropriate for your needs. Kalkine Media will not accept liability for any loss or damage as a result of your trading or your reliance on the information shared on this website.