Highlights

Risks are immense when it comes to cryptos. Sometimes, a project can entirely shut down
Ethereum Eagle project, with its EGL token, focused on the gas fee of Ethereum's blockchain
It is now being claimed that the staked ETH by the project's users would be returned
Is it safe to invest in cryptocurrencies? If not, what are the risks?
First, all crypto assets, be it a large-cap one like Bitcoin (BTC) or Dogecoin (DOGE) or one with a lower market cap, can gain or lose heavily over a very short span of time. Second, and probably the biggest risk, is that small projects with native tokens can suddenly disappear.
Other risks include hacking, which was recently highlighted when Axie Infinity's network Ronin came under attack, with a huge chunk of crypto assets lost to hackers.
Today, let's take a look at the EGL project, which recently shut down its operations.
What was the EGL cryptocurrency project?
EGL stood for Ethereum Gas Limit, which indicates that the project was to work in Ethereum's ecosystem. The project claimed it was a way to let the core developers provide "guidance" on the gas fees. EGL intended to give powers to the Ethereum community to incentivize mining pools through voting.
Has EGL token shut down?
A blog posted by EGL suggests that the project was "sunset" last month and further mentions that it is working with the community to help participants get their staked ETH crypto back. The blog reportedly also suggests EGL holders to liquidate their holding.
What was EGL token?
The token was claimed to be an ERC-20 coin. Its price manifested hyper-volatility since the beginning of this year, CoinMarketCap data suggests.
Also read: Tesla tokenized stock and its FTX trading platform: What to know?
What are project tokens?
A token usually belongs to any specific project, which may be a blockchain game, a network provider, a DeFi protocol or something else.
For example, AXS is the token of Axie Infinity game and SOL is the token of Solana blockchain. CoinMarketCap tracks tens of thousands of such tokens, and hence ,it is very important to know about the project before making any decision on the linked token.
Also read: Bitcoin bond and Bividend: 2 new extensions of Bitcoin?
For example, the Audius project intends to make music streaming and entertainment decentralized, with powers in the hands of content creators and their fans.
Before making any decision on AUDIUS token, learning about the project and how it has functioned so far is said to be extremely important. Tokens, at times, are referred to as altcoins.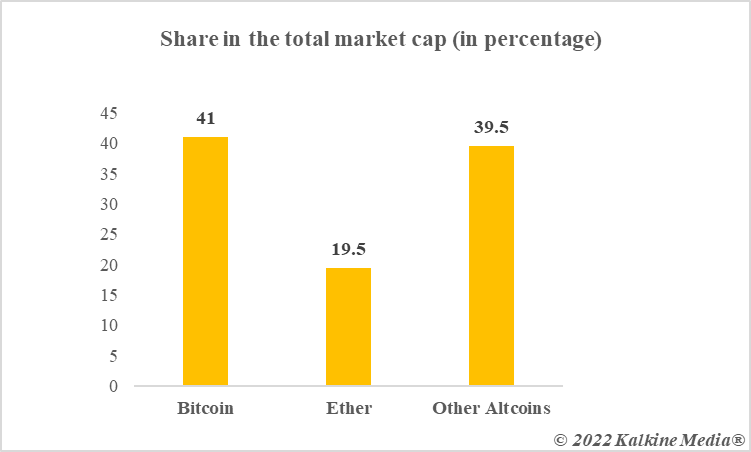 Bottom line
Cryptos are risky, and the biggest risk is probably any project shutting operations, with the investors of the linked token left in the middle of nowhere.
EGL project, which is no longer active now, is said to have started to work toward the Ethereum network's transaction fee.
This shines a light on the general advice that some experts give regarding basing decisions on proper due diligence when it comes to the speculative crypto verse.
Also read: What is Sphere Finance DeFi and what is its SPHERE token all about?
Risk Disclosure: Trading in cryptocurrencies involves high risks including the risk of losing some, or all, of your investment amount, and may not be suitable for all investors. Prices of cryptocurrencies are extremely volatile and may be affected by external factors such as financial, regulatory, or political events. The laws that apply to crypto products (and how a particular crypto product is regulated) may change. Before deciding to trade in financial instrument or cryptocurrencies you should be fully informed of the risks and costs associated with trading in the financial markets, carefully consider your investment objectives, level of experience, and risk appetite, and seek professional advice where needed. Kalkine Media cannot and does not represent or guarantee that any of the information/data available here is accurate, reliable, current, complete or appropriate for your needs. Kalkine Media will not accept liability for any loss or damage as a result of your trading or your reliance on the information shared on this website.