Summary

Only 3% of the population have received the Pfizer and Moderna vaccines so far.
Fines to be hiked up to C$3000 against those crossing border without COVID test certificate.
Canadian regulators have allowed health workers to extract six doses from each vial of Pfizer-BioNTech vaccine as new cases of COVID-19 infections increased the urgency to inoculate more people within a short time. The guideline is in line with the US and Europe.
Supply delays from Pfizer's Belgium plant had slowed down the speed of the vaccination drive. The drug company had said that it was expanding the facility to be able to increase production.
Canada is procuring most of its COVID-19 drugs from Europe. But Europe is also facing similar delays, prompting European leaders to warn against drug exports until all EU orders were fulfilled first.
The Justin Trudeau government had drawn flak from the opposition for the delays in vaccine rollout and distribution after a new variant of the virus had hit Europe and North America in mid-January.
Canada has also approved the Moderna drug for vaccination. So far, only around three per cent of the population have received the drugs.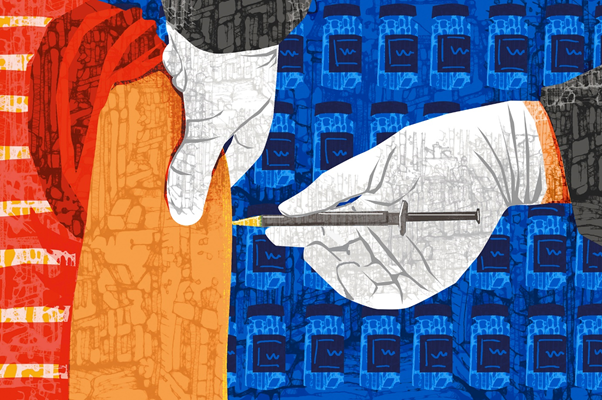 @Kalkine Image 2021
New Cases & Restrictions
Meanwhile, new cases have been reported from several provinces in Canada. Places, such as British Columbia, Alberta, New Brunswick, Newfoundland, Nova Scotia, Ottawa, Prince Edward Island, Quebec, and Ontario have reported new infections over the weekend.
Many provinces have tightened the restrictions including the opening of bars and restaurants, hotels, gyms, cinemas, fitness studios, and other public places.
The prime minister said on Tuesday that fines up to C$3000 will be imposed on people crossing the border without a COVID negative test certificate.
Citizens have been allowed so far to enter the border without the certificate but that may change this week. Canadians were also asked to avoid foreign travel unless there is a compelling need.
In another development, the CEO of the health authority in British Columbia, Benoit Morin, resigned over allegations of misspending and poor COVID management in the province.
He stepped down on Tuesday following a damning report on the situation under his watch.