Highlights:

Sayona Mining Limited is a mineral exploration firm that identifies, acquires, and evaluates mineral exploration assets.
Materials is one of the worst-performing sectors today.
The ASX 200 Materials Index also declined by 2.72% to 16,521.40 at 12.23 PM GMT.
Lithium exploration company Sayona Mining Limited (ASX:SYA) started the week negatively and today too, the company's shares were trading in red.
At 12.03 PM AEST, Sayona's shares traded 3.77% lower at AU$0.26 apiece on ASX on Tuesday (10 May 2022).
Also Read: Sayona Mining (ASX:SYA) shares end 7% lower today, here's why
Why are Sayona's shares trading lower?
The main reason for the share price fall could be sectoral decline. Materials is the second worst-performing sector today after the energy sector. The ASX 200 Materials Index was also 2.72% down at 16,521.40 at 12.23 PM GMT.
On the other side, ASX 200 Index also declined by 1.45% today to 7,017.30 at 12.25 PM GMT.
Sayona Mining's business
Sayona Mining is a resource company focused on identifying, acquiring, and analysing mineral exploration assets, particularly lithium. Australia and overseas are two of the company's geographical segments. The Authier Lithium Project in Quebec, Canada, and the Tansim Lithium Project in Canada have been the company's major emphasis.
Sayona's updates in April 2022
Sayona shared its quarterly report on 29 April 2022. During the quarter, Sayona revealed that the resource base at both of its major projects, NAL and Authier, doubled.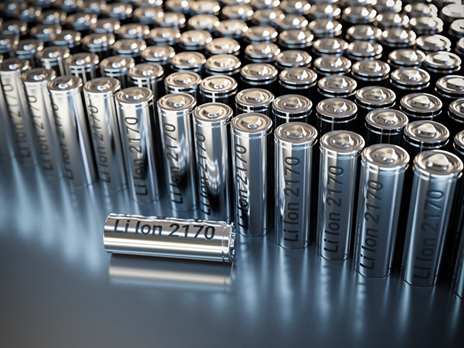 Source: © Christof14 | Megapixl.com
In the township of La Corne, Québec's Abitibi Témiscamingue province, NAL comprises of 19 contiguous claims totalling 582.31 hectares. The project is 60 kilometres north of Val d'Or, a major mining service centre, and near Sayona's Authier Project.
Authier is a hard rock lithium spodumene deposit. The two projects complement one another and are a key part of the company's Abitibi lithium hub, which includes multiple projects.
Sayona Mining reported a total JORC combined measured, indicated, and inferred mineral resource of 119.1 million tonnes (Mt) @ 1.05% Li2O.

Image Source: © 2022 Kalkine Media ®
Data Source- Company announcement dated 24 February 2022
Moblan Lithium Project
On 26 April 2022, Sayona informed that drilling results from the Moblan Lithium Project in northern Québec discovered a new southern lithium pegmatite zone near the main Moblan deposit. Sayona owns a 60% share in the business.
Mallina Lithium Project
Morella Corporation Limited (ASX:1MC) delivered an update on exploratory activities at both the Mallina Lithium Project (E47/2983) and the Mt Edon Lithium Project (E59/2092/E59/2055) on April 22, 2022.
Morella Corporation owns a 51% stake in Sayona Mining's potential lithium development portfolio in Western Australia (EiA). The Mallina project is part of Sayona's Pilbara portfolio. Many zones of spodumene pegmatites have been identified within a 25-square-kilometre area.
The company holds a large tenement portfolio in the Pilbara region of Western Australia, which is rich in gold and lithium. Sayona is searching for Hemi-style gold possibilities, and its lithium projects are covered by an earn-in agreement with Morella Corporation (ASX:1MC) (previously Altura Corporation).
Also Read: Sayona Mining (ASX:SYA) shares gain on projects update