Highlights

Alchemy Resources holds a solid project portfolio at various stages of development in the prolific mining jurisdictions of Australia.
The company has significant exposure to precious, base and battery metals.
ALY shares have delivered nearly 110% returns to its shareholders in the last one year.
The growing popularity of electric vehicles has resulted in an unprecedented demand for battery metals, such as lithium, cobalt, nickel, and High Purity Alumina (HPA). Amid such a scenario, the energy and resources sector has been witnessing strong interest from investors in green metal or green energy projects.
Alchemy Resources Limited (ASX:ALY) is one of the emerging players in the hot battery market. The ASX-listed mineral explorer is expanding its exploration horizon to become a significant player in the battery metals sector.
ALY enjoys significant exposure to metals including lithium, nickel, cobalt, zinc, and copper. The company also holds gold projects in the tier 1 mining jurisdictions of WA and NSW.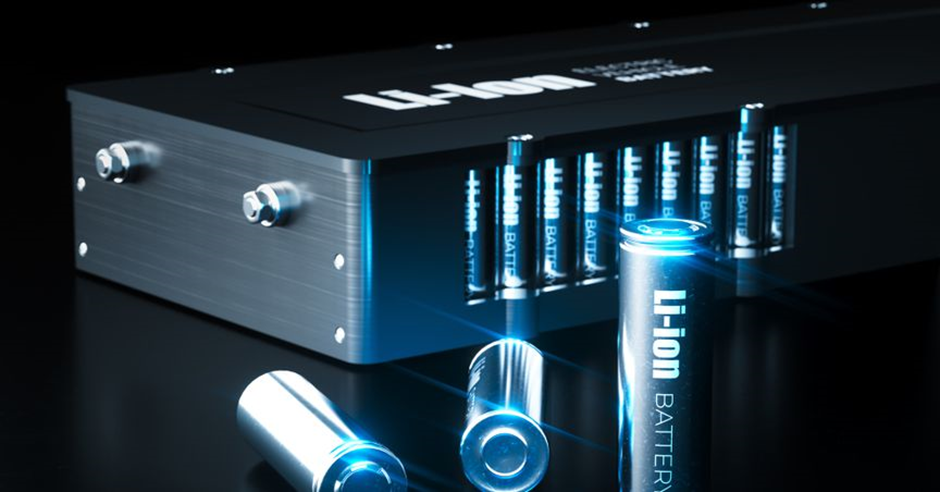 Image source: petrmalinak, Shutterstock.com
ALY share price up 110% in one year
In the past one year, shares of ALY have given considerable return to its shareholders. On a 52-week basis, ALY shares have gained nearly 110%.
ALY shares were trading at AU$0.021 midday on 26 August 2022. The company has a market capitalisation of AU$21.92 million.
Let us skim through few of the factors aiding the company's growth and placing ALY in a sweet spot.
Diversified asset portfolio
Alchemy is engaged in the exploration and development of six projects located in the Tier-1 mining jurisdictions of Australia. The company has exposure in precious, base and battery metals, spread across prolific Western Australia and New South Wales region.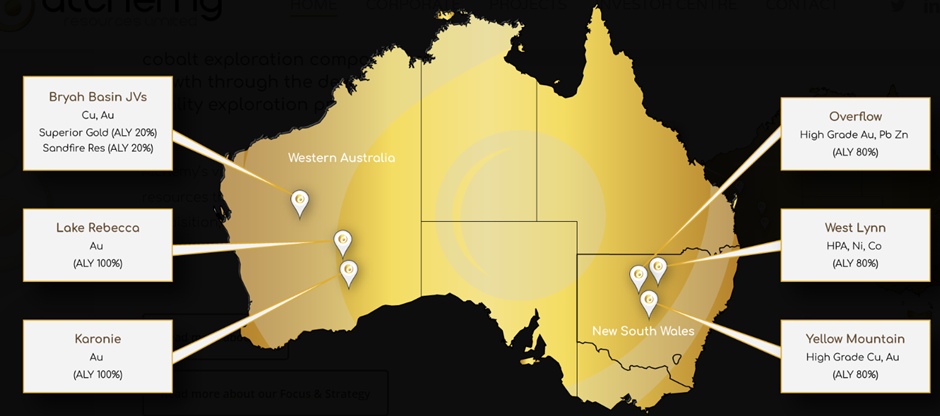 Project portfolio of Alchemy (Image source: ALY website)
Alchemy's flagship Karonie Gold Project has the potential for significant gold and lithium mineralisation. The company is advancing on exploration for both metals with extensive geophysical and drilling activities.
Hot battery market
The growing demand for electric vehicles (EVs) is driving the demand for battery metals such as lithium, nickel, cobalt, and HPA.
According to the Resources and Energy Quarterly June 2022 edition, the demand for lithium is expected to increase by 40% to 947,000 tonnes by 2024. The mining companies are facing a tough situation to meeting the current demand of 677,000 tonnes. New sources of lithium will be required to meet the demand or else prices will go further north. The situation remains similar for other battery metals.
Alchemy's Karonie Project seems to be in a sweet spot to contribute to the increased demand for lithium in future. Moreover, the company's projects in the NSW region hold potential for HPA, Ni, Co, Pb, Zn and copper.
Gold projects sit within highly prolific mining jurisdictions of Australia
Australia has a long history of gold discovery and production. The yellow metal is viewed as a safe haven, especially amid geopolitical tensions and unstable markets.
Alchemy has significant exposure to gold projects through its flagship Karonie Project in WA, and the Yellow Mountain and Overflow projects in NSW.
Western Australia boasts excellent geological prospectivity and is home to several world-class deposits. Furthermore, the area has access to top-notch infrastructure, such as ports, highways, railways, water, and power.
Near-term cash flow potential
Alchemy owns a 20% interest in two Au-Cu projects in the Bryah Basin. The company has a joint venture with Superior Gold for the Hermes South Project, which is estimated to hold 114koz @1.6g/t Au of gold resources. The company enjoys free carried to the production stage and plans to pay its share from the profits once gold production commences. Also, ALY is eligible for a 1% net smelter royalty for gold production beyond 70koz.
The other JV is with Sandfire Resources in a tenure that lies along the strike of DeGrussa Mine. The terms are nearly similar - ALY holds free carried to production, and payment for its share could be made from the profits.
Experienced and strong management team
Alchemy is led by a management team with extensive knowledge of project development and strategic planning, guiding the company to achieve its exploration and development goals. The team enables the company to delineate areas for expansion and capitalise on promising opportunities.
Alchemy's rapid development is fuelled by strategic initiatives and a flurry of developments, allowing the company to identify growth opportunities and cash in on exciting prospects.