Highlights

In the 12 months to February 2022, Australia saw the highest job mobility rate in a decade.
Superior People Recruitment has emerged as a leading provider of recruitment solutions for businesses across a broad range of industries.
The firm sources skilled and experienced candidates who best fit a role to ensure that employment continues for a longer term.
It offers an affordable fee structure and a six-month guaranteed replacement period.
One of Australia's leading recruitment and employment agencies, Superior People Recruitment offers full recruitment services. The firm has won trust and confidence in the industry for serving businesses with a specialist level of placement services.
The reliability on placement organisations, such as Superior People is only soaring with time as business teams struggle to find the right fit for the open positions at their firm. The increasing percentage of job mobility is adding to their problems in managing the workforce.
In the 12 months to February 2022, the rise in job mobility touched the highest level since 2012, as per the annual statistics by the Australian Bureau of Statistics (ABS) released on 24 May 2022. In the reported period, 9.5% of people changed their employer in Australia. This means around 1.3 million employed people changed jobs during the second year of the COVID-19 pandemic, which is 300,000 more people than in the year ended February 2021.
Find the right 'long-term' fit for your business with Superior People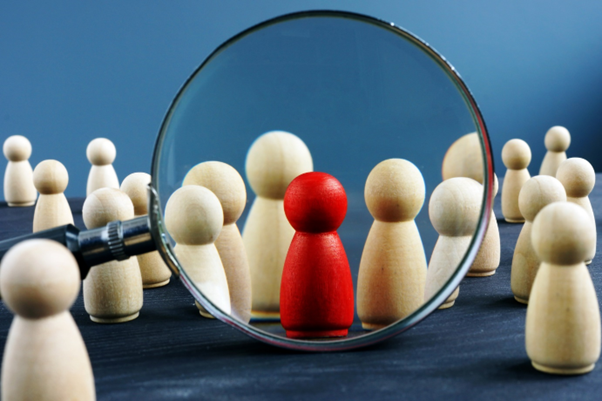 Image Source: © Designer491 | Megapixl.com
Superior People operates on a non-conventional recruitment model that provides businesses an affordable and reliable alternative to traditional placement services.
You can rely on Superior People Recruitment for high-quality services and reliability while staying assured of long-term employment for your business. The firm boasts a permanent employment success rate of 72% with an industry leading six-month guarantee on all placements.
RELATED READ: How Superior People Recruitment can help employers find right talent amid job boom
Save time, effort & money with Superior placement services
Superior People Recruitment provides placement services for roles at all levels, be it in accounting & finance, engineering, legal, real estate, administration, automotive, customer service, human resources, IT recruitment, management, manufacturing, marketing, retail, sales, warehouse, or logistics.
Businesses can avail its services at a very competitive flat fee structure of 5% of annual base salary per placement.
In addition, Superior People offers 'Replacement Guarantee,' to its clients which means the firm will provide a replacement for a candidate in case he/she delivers unsatisfactory performance or leaves the organisation within the first six months, with no additional charges.
ALSO READ: Superior People Recruitment's growing role as economic recovery driver
You may visit the Superior People website if you wish to know more about Superior People Recruitment. You can find out more about the specialist level of services offered by the recruitment agency to a diverse level of businesses.
DO READ: Learn how Superior People Recruitment helps employers sail through high turnover era