Highlights

Saunders International's strong track record of on-time delivery of projects makes the company stands out among its competitors.
The company has a diversified portfolio of services catering to the needs of several industries, including energy, resources, defence, water and infrastructure.
Saunders has provided strong revenue and EBIT guidance for FY22.
Investment is not a sprint, it's a marathon. Well, there are many such sayings in the investing world. People choose the one which suits them or at least they find it the most relevant to their investment ideas.
For those who follow- 'Data is the new oil', for them, trending stocks are information and technology companies, while some prefer to follow the 'old-is-gold' philosophy.
In the end, return on investment is all that matters.
Interesting read: Here's why Saunders International (ASX:SND) is up over 55% in last six months
In all these contexts, Saunders International Limited (ASX:SND) is one such company that is continuously evolving itself to woo new-generation investors while keeping them from the previous generation intact.
Saunders is a profit-making group with a significant rise in revenues over the years. The Group has been in business for last 70 years and has recently acquired technology and automation firm PlantWeave to add value to its project delivery and scope.
The Group has several projects under its belt, and that too from different sectors, including defence, infrastructure and civil.
Here are five factors that are working in favour of the Company:
1. Increased government spending on defence and infrastructure
The Australian federal government has increased its defence spending to boost the defence capability of the country.
SND is well positioned to tap growing opportunities concerning government projects related to defence and infrastructure. The "Fixing the Country Bridges" program and other civil infrastructure prospects create ample opportunities for the Group.
Related read: Saunders International (ASX:SND) strengthens NSW foothold, wins $17M in infra projects
2. Robust Financial Performance
During 1H of FY22, SND clocked revenue of AU$46.399 million and NPAT of AU$2.8 million. With a strong balance sheet and financial capacity to deliver projects in the order book, the Company has provided a revenue guidance range of AU$115-130 million for FY22.
To know more about the Company's last financial performance, read What's behind Saunders International's (ASX:SND) growth momentum?
3. Innovation and cost-effective solutions
Saunders has combined the knowledge and experience gained across its broad portfolio of projects to provide its customers with larger and more complex solutions. The acquisition of PlantWeave, an industrial automation and technology firm, was one step toward providing value-added services to its clients and also towards venturing into the new industrial sector.
4. Macroeconomics
The booming oil & gas market and the federal government's 'Boosting Australia's Diesel Storage Program' offer robust opportunities to the company.
As prices continue to climb, more natural gas and LNG projects are expected in coming years, requiring expert companies like Saunders to take care of the engineering and civil part.
Related read: Why Saunders International (ASX:SND) is in box seat to reap benefits of buoyant oil market
5. Long list of clienteles
Saunders has been successfully operating for over seven decades. The Group has managed to retain several of its clients from initial days of its existence. The latest addition to the list is Crowley Solutions, which awarded one of the highest value projects to the Company. The Crowley project's value is around AU$165 million and involves the construction of 11 jet fuel tanks in the Darwin region in the Northern Territory.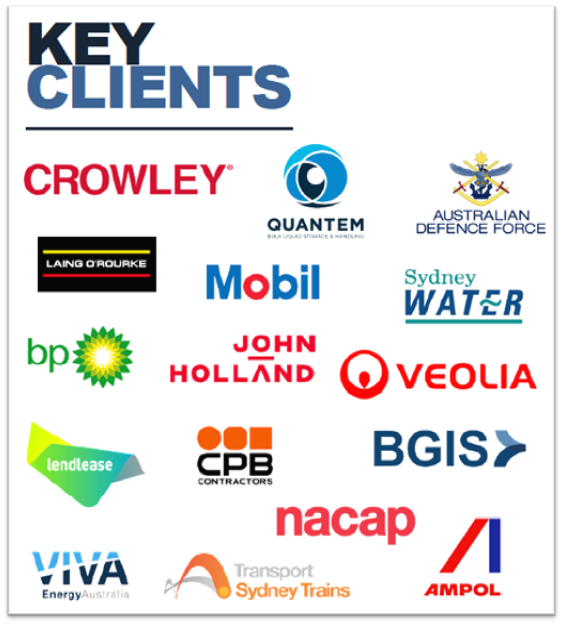 Image source: Company update, 24 February 2022
Good read: What's behind Saunders International's (ASX:SND) growth momentum?
Saunders' main objective since its inception has been to provide its customers with innovative and cost-effective solutions. The Company has actively contributed to the development of Australian industries since 1951. The sustained growth of the Group has allowed it to become a highly regarded multi-sector company providing a wide range of services to industrial and infrastructure customers.
SND shares were trading at AU$1.060 midday on 9 June 2022. The shares have gained nearly 36% in the last one year.