Highlights

Tempest Minerals has completed Electron Paramagnetic Resonance Survey (EPR) over Yalgoo and Mt Magnet Project Areas.
The result from the first phase of the EPR survey shows around 250 metal related anomalies.
Following the survey results and its validation, the company plans to conduct drilling programs this year and 2023.
Australia-based mineral exploration company, Tempest Minerals Limited (ASX:TEM) has completed regional Electron Paramagnetic Resonance (EPR) surveys across its Yalgoo and Mt Magnet projects. During the survey, over 250 potentially mineralised responses have been identified confirming the prospectivity of the company's portfolio. Also, its correlation to numerous targets detected by TEM will serve as additional evidence while the company drills more areas in the next quarter.
Tempest Minerals has always been keen on employing latest technologies which hold the potential to upgrade and expand its operations. In this direction, the company had identified EPR in the year 2021 as a potential tool to carry out non-invasive exploration at its projects located in Western Australia. In 2022, the ASX-listed firm collaborated with Southern Sky Energy and drafted a 'broad brush' regional scale survey for TEM's Yalgoo and Mt Magnet portfolios.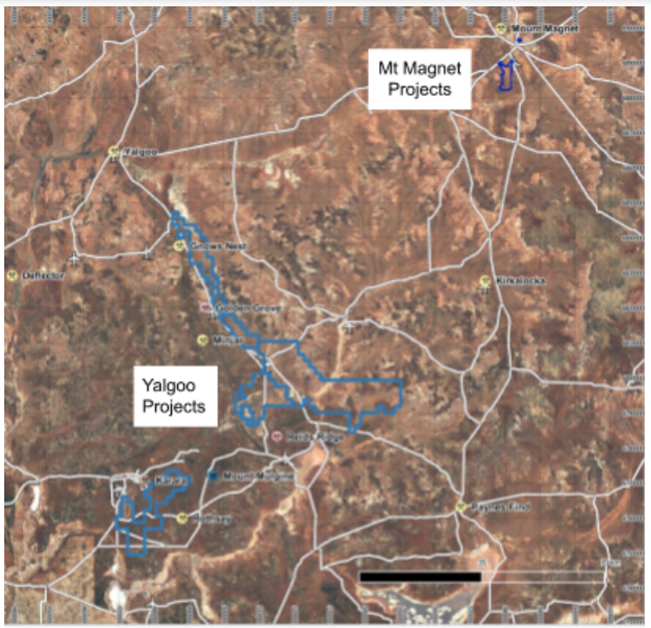 Image Source: Company Announcement
What is EPR?
EPR refers to the process of measuring the changing spectra emitted due to three unbound electron spin changes and relaxation from an excited state because of the influence of a magnetic field. Also, the unpaired electrons are sensitive to their local environments.
A lot of details about the sample, such as information about the number and identity of nuclei in a complex as well as their distance from the unpaired electron, can be obtained from the interaction between the electron and the nuclei.
The EPR process is being widely adopted across a number of industries, be it material science, food quality control, biomedical, and hydrocarbon exploration.
In Australia, EPR has been in use since the 1990's for detecting mineralisation in exploration in several commodities including base metals.
Hydrocarbons, metals, halogens, biomarkers, and other pathfinder elements potentially associated with precious and base metal deposits at significant depth can be detected using this spectroscopic technique.

Image Source: Company Announcement
Focal points of the survey results
As per the data from the first phase of the survey, there are minimum 250 metal related anomalies. Of which, at least 50 are in the Meleya Project area while five are spatially proximal to a number of established high priority exploration localities including the high-profile Orion target and the Master target at which TEM is currently drilling.
However, EPR must be cross referenced with different mapping, spatial, and geochemical data to check their full relevance. There remains scope for elements like signal interference and non-unique solutions; therefore, assessment of targets can be done against other geoscientific datasets before drilling.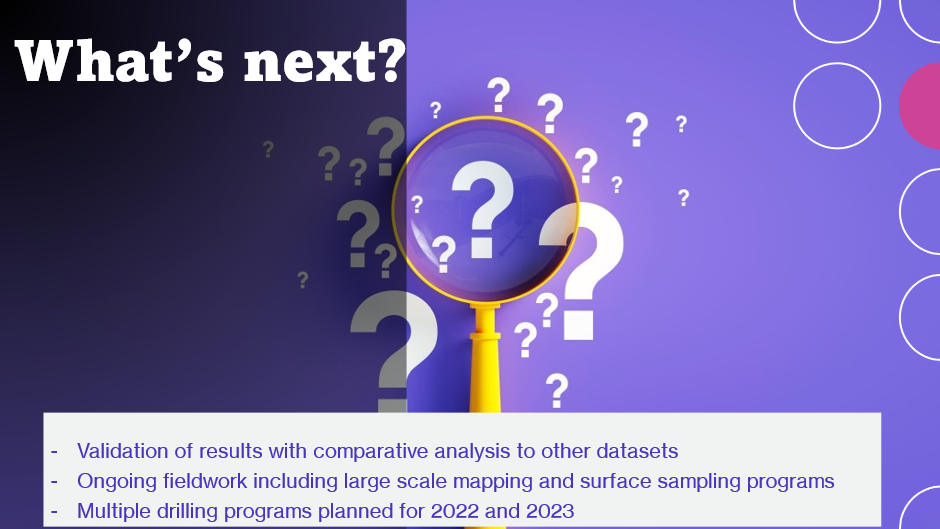 Image source: ©2022 Kalkine Media®, Data source: Company Announcement
TEM shares were trading at AU$0.037 apiece midday on 14 Sept 2022.