Highlights:

Invictus Energy has encountered additional elevated gas shows and fluorescence after Mukuyu-1 was deepened to 3,923 mMD
The results confirmed the potential of the Upper Angwa formation over a 900m gross interval
Primary Upper Angwa target formation is thicker than expected from pre-drill estimates, which bodes well for future prospectivity in the basin, as per IVZ.
In the latest announcement, an independent upstream oil and gas exploration company, Invictus Energy Limited (ASX:IVZ), revealed that several reservoir units with elevated gas shows and fluorescence until total depth (TD) had been encountered upon deepening the existing Mukuyu-1 wellbore to 3,923 metres Measured Depth (mMD). This result further confirms the potential of the Upper Angwa formation over an approximately 900m gross interval.
Currently, the Mukuyu-1 well is drilled in Invictus Energy's 80%-owned SG 4571 licence in Zimbabwe's Cabora Bassa Basin.

Image source: Company update
The need for a sidetrack well (Mukuyu-1 ST-1)
According to the latest assessment, the existing 8½" wellbore section needs to be lugged back, and a sidetrack is required to be conducted from the 9⅝" casing shoe (at about 2,020mMD). With these measures, Invictus will get a chance to obtain a valid fluid sample and the ability to suspend the well for future flow testing.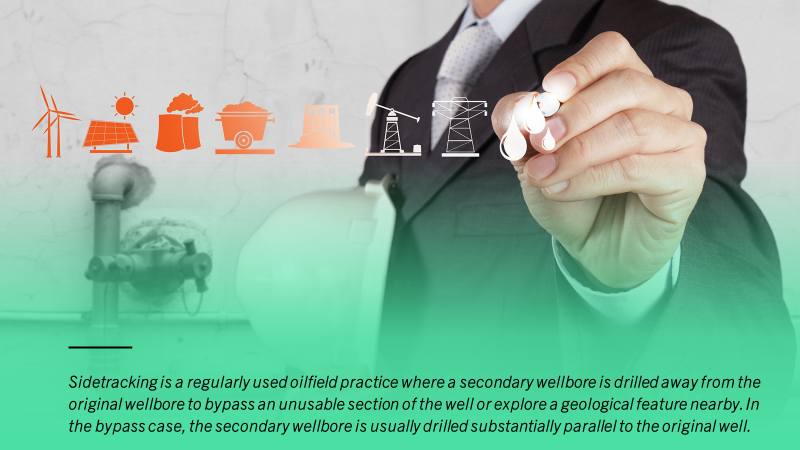 Image: © 2022 Kalkine Media®
Sidewall core obtained from 3,168mMD showing fluorescence – primary fluid sampling target
What's in the offing?
Invictus will engage in drilling the sidetrack well (Mukuyu-1 ST-1) to a slight updip location to the north of Mukuyu-1, with a lower mud weight and solids content mud system (around 1,500psi reduction in overbalance). This is expected to improve the logging conditions and increase the percentage of the acquiring of a fluid sample.
Upon the completion of sidetrack drilling, the well will be logged, including wireline formation testing. The final results will be released when obtained. Finally, the Mukuyu-1 ST-1 well will then be suspended for potential future testing.
Management commentary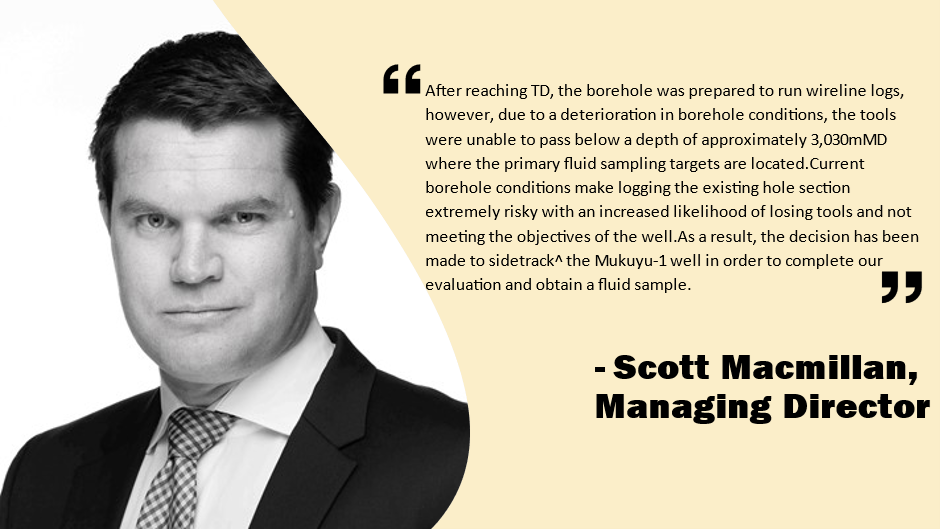 Image: © 2022 Kalkine Media®
IVZ shares were trading at AU$0.270 apiece on 24 November 2022.