Highlights

MediKane's flagship product NutriKane D is designed to help people live with rising or high blood sugar levels.
The company claims this product is formulated with natural ingredients that enhance insulin sensitivity, help in weight loss, lower the glycaemic index of foods, promote a healthy microbiome, and reduce systemic inflammation.
The International Diabetes Federation estimates the number of diabetes-affected people to peak 643 million by 2030 and 783 million by 2045.
Australia-based 'Food-as-Medicine' company MediKane is tapping vast opportunities in the health segment through its innovative natural products. The company has spent the last ten years building the foundations and is taking its innovations global.
MediKane has a long list of partners comprising Royal Melbourne Hospital, Royal North Shore Hospital, The University of Melbourne, Monash University, the Queensland University of Technology, Sydney University, Macquarie University, a hospital group in Chicago, USA, as well as several independent practitioners to fully establish the benefits of the product range under its brand NutriKane.
The company says that the markets for its products are immense, global, and expanding. Its flagship product NutriKane D is meant to help people live with high blood sugar levels. It is a plant-based product assisting in weight loss and improving quality of life.
How big is the opportunity for NutriKane D?
Over many years, there has been incraese in the cases and prevalence of high blood sugar levels.
Here is a snapshot of the global scenario of diabetes in 2021 as per the International Diabetes Federation: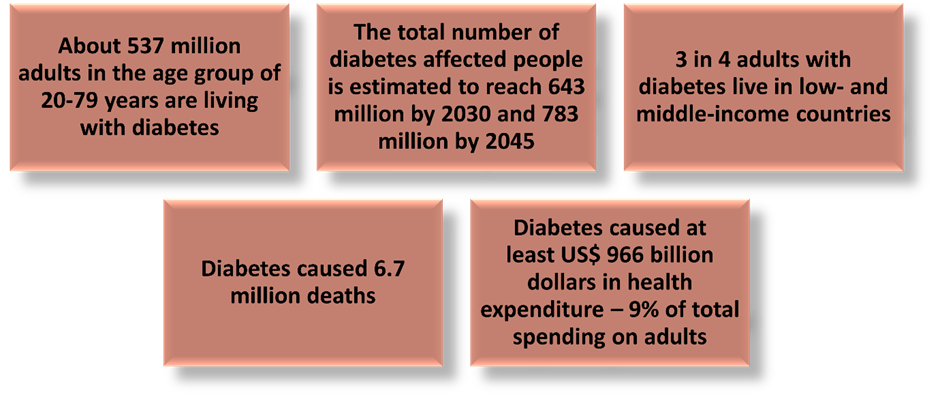 © 2022 Kalkine Media®, data source: www.idf.org
Types of diabetes
There are two main types of diabetes, namely Type 1 and Type 2. Only around 10% of all people with diabetes have type 1 diabetes, whereas Type 2 diabetes is the most common type. It accounts for about 90% of all diabetes cases. There are also other forms including gestational diabetes.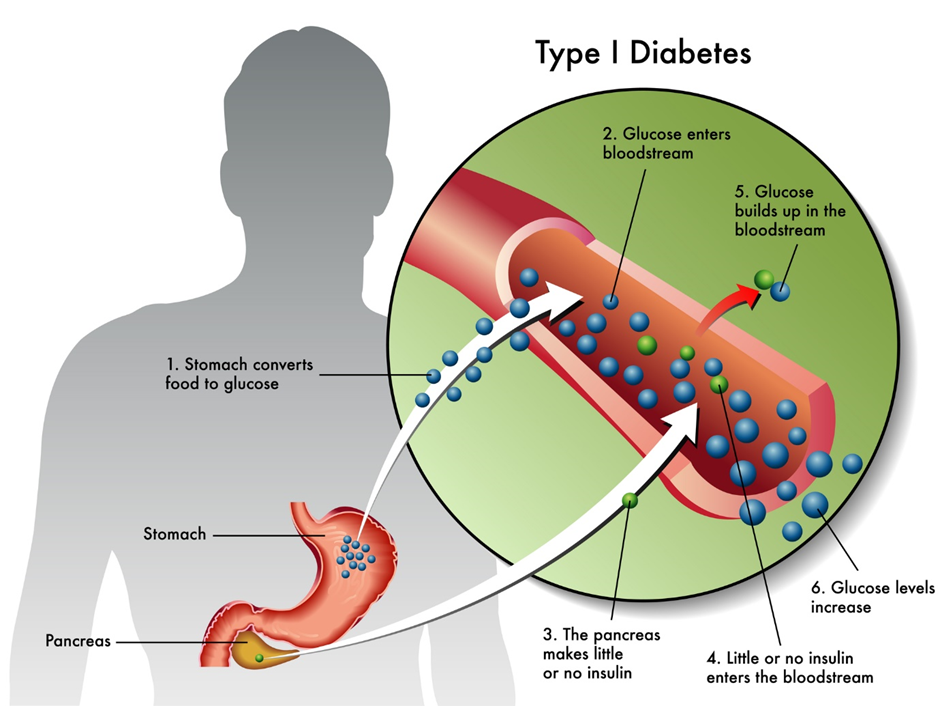 © Rob3000 | Megapixl.com
In Type 1 diabetes, the body's defence system attacks insulin-producing cells. It is an autoimmune reaction in which there is very little or no insulin production by the body. The disease is related to a combination of genetic and environmental conditions.
The body does not completely respond to insulin in Type 2 diabetes. In this condition, insulin cannot work properly, causing blood glucose levels to rise, releasing more insulin. It is characterised by insulin resistance with higher levels of blood sugar.
Currently, for Type 1 diabetes, there is no prevention. Moreover, this subject is being assessed.
The development of Type 2 diabetes is affected by several factors, in which lifestyle behaviours are the most common. These include the intake of unhealthy foods and inactive lifestyle. Multiple studies have shown that physical activities and a healthy diet can help prevent or delay the onset of Type 2 diabetes.
NutriKane D, a food-based product, does not require regulation and registration as a pharmaceutical by Australia's Therapeutic Goods Administration (TGA) or the US Food and Drug Administration (FDA).
Read here more about NutriKane D