Highlights

Australia Federal Election 2022 begins as citizens head to polling centers in their state/ territory.
The election gets Scott Morrison and Anthony Albanese fight the battle to be Australia's next prime minister.
The charmed number for majority government is 76 seats in the 151-seat House of Representatives.
Finally, the day is here! Australians cast their vote today to decide whether Scott Morrison and his Coalition or Anthony Albanese and Labor will lead the country for the upcoming three years.
While Labor feels it has the best chance to form majority government, the Coalition admits that its electoral path to a fourth term in office is quite possible.
What are Australians up to today?
To partake in the 2022 Australian federal election, citizens across the nation are headed to polling places in their state or territory. Polling places are located around the community –in schools, church halls and public buildings and will be functional between 8 AM and 6 AM. The nearest polling place can be found on the Australian Electoral Commission website. Australia has a preferential system of voting and votes are counted until one candidate gets more than 50% of all votes.
Notably, extra provisions have been made at this election- to ensure a smooth experience for those affected by the recent floods in Queensland and New South Wales and people affected by Covid-19. Voting is compulsory and over 17 million Australians are likely to have cast their vote before polling centers close today.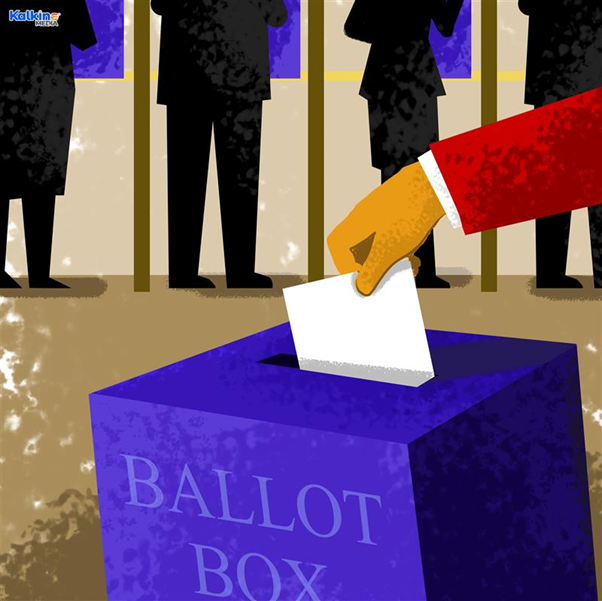 © 2022 Kalkine Media®
Notably, almost 2 million Australians have already cast their ballot before today. Early voting ensures that citizens don't waste their vote owing to lack of time on the main day. Besides, it offers a wider time window to realise voting rights and partake in electing the new government.
What happened on last day of campaign?
Both parties spent the last day of the campaign making their final pitch to voters. Scott Morrison urged voters not to change government and stick with his party that stormed Australia through the deadly COVID-19 pandemic. He opines that citizens should not take the risk of turning back now as the country is finally turning the corner in this regard.
His opponent, Anthony Albanese, urged voters to change the government as it was the only pathway to improve standard of living. The campaigning leaders have made sure they leave no stone unturned in addressing key socioeconomic issues.
Federal election 2022: Bulldozer leadership "served Australia well", says Morrison
What's at stake?
The next government is likely to have a rough sail. It will have to cope rising inflation, real wages going backwards, a war in Eastern Europe, a budget with close to a trillion dollars in debt, and a more assertive China in the Pacific.
Besides, Australians have seen the harsher side of nature as raging bushfires and floods disrupt livelihood. Another key area is aged care, for which both parties have made some promising claims. The housing sector, which has expanded significantly in Australia also needs attention.
Will Net-Zero Policies Have A Critical Play In The Election?
Close contest between Labor and Coalition?
The race for who will be Australia's next PM is exhilarating. Most polls have shown a tightening in the race between Prime Minister Scott Morrison and Labor leader Anthony Albanese. The charmed number for majority government is 76 seats in the 151-seat House of Representatives.
If there's a clear winner today, the result could be known within hours. However, a close race may take days or even weeks to conclude. For now, what we know is- while Scott Morrison seeks to remain in power, Anthony Albanese has left no stone unturned to upstage him.
Irrespective of who wins, one thing is for sure- the election will throw up new chances and trends that are not yet known, as Australia emerges from the shackles of a pandemic and continues to deal with extraordinary economic and climate turmoil.