People who like horror movies can tell that Fear can be exciting and that they enjoy being afraid. Since ancient times, human beings' innate ability to anticipate danger promoted survival. If we wouldn't be afraid, we couldn't survive for long. The phenomenon of human evolution can, in fact, be attributed to the people who feared the right things and thus, survived to pass on their genes.
It is interesting to note that nuances of modern civilization have not been able to alter the whole fear instinct. In today's era, while humans may not have to fight for their lives in the wild, they do venture out in the realm of Stock Markets, involving large investments and known to be extremely volatile causing wide price fluctuations. Usually, it is recommended to maintain a long-term horizon when dealing with stock market investments while also having a diversified portfolio to hedge against potential risks.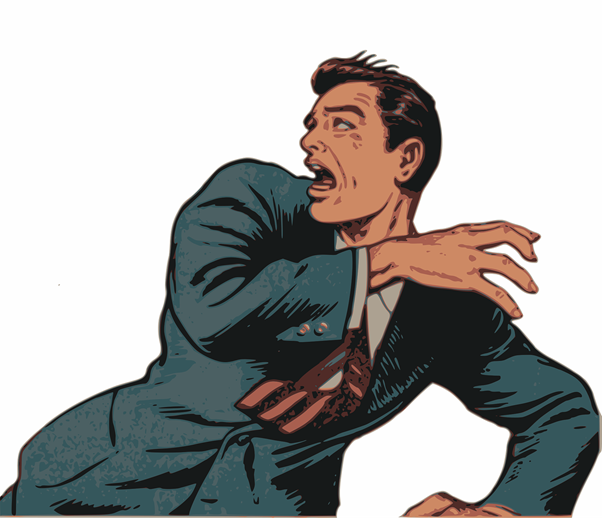 Generally, stock markets are driven by fundamental factors, technical factors, and market sentiment, which is often subjective and biased such as greed, fear, speculation etc.
Although, participants in the stock market are aware of its nature to move up and down over the short-term, still their reactions to buy/sell a particular stock are sometimes driven by psychological forces. People put their money in the stocks, hoping for capital gains. Yet, they also fear losses.
Different kinds of fear experienced by stock market participants may include fear of missing out (FOMO) of a market's upward momentum, fear of making losses or fear of not making the right decision. Fear may be a result of a past event, shared experiences of family and friends, or simply a 'herd mentality' phenomenon. Fleeing to safety is a dominant human trait. In the stock market, investors common reaction to a bad fear trigger is the wait and see approach. Sometimes, there is a possibility that the investors may tend to impulsively act and trade to lock in minor gains and avoid losses, which may or may not lead to a favourable outcome in the long run.
While human reflexes cannot always be tamed, what defines a great investor is having the right temperament which is not the same as intelligence, knowledge or discernment. It is the ability to stay true to one's strategy while ignoring the crowd. To not let fear, get the best of you, an investor must also develop emotional intelligence to differentiate market fluctuations from the underlying real value. Besides, a correct understanding of risks, both implicit and explicit is also very beneficial when it comes to operating in the stock market.
To understand the concept of fear playing out in the stock market, let's explore the following instances from 2019 where ASX-listed stocks may have briefly scared the investors.
On 13 July 2019, it was announced that China had decided to impose heavy production restrictions on heavy industries during the upcoming winter season to tighten its emission assessment on steel mills, when granting exemptions, as steel industry tends to generate the maximum amount of air pollutants. As steel production contracted, so did the imports of iron ore from China's significant trading partner Australia.
Meanwhile, on 16 July 2019, Anglo-Australian multinational Rio Tinto Limited (ASX: RIO) announced its Second Quarter Production Results for the three months to 30 June 2019, informing that the overall operational performance had been challenging for the prior first half of the year due to mine planning and weather issues like Tropical Cyclone Victoria and a fire at Cape Lambert A.
The company's Pilbara operations produced 155.7 million tonnes of iron ore in the first half of 2019, 8% lower than the corresponding period in 2018. Consequently, Rio Tino revised its 2019 guidance for Pilbara Shipments to between 320 million and 330 million, 100% basis, from previously denoted between 333 million and 343 million.
Thus, it can be concluded that the above developments may have instilled a fear amongst the investors regarding the outlook for the RIO stock and the iron ore sector in general within Australia, which prompted investors to take a negative stance. As a result, the Rio stock price underwent a phase of correction with the prices plummeting 22% in a matter of a month, before showing signs of improvement and upward momentum from 26 August 2019 onwards.
The chart below depicts how BHP Group Limited (ASX: BHP) exhibited similar stock price correction during this period.
BHP and RIO Price Charts: Source: ASX
Now, although BHP Group's operational performance, as released in its Quarterly Activities Report for the June 2019 Quarter, was strong across its portfolio including numbers from annual production of petroleum, copper, iron ore, and metallurgical coal operations, what may have caused its stock price follow a downward trajectory is the negative market sentiment in the metals and mining sector due to overall headwinds.
This explains a kind of herd behaviour at the investor's end who tend to get fearful in the short run, avoiding the possible loss in sight and lock in gains. However, the above chart also suggests that over the extended period, both the stock prices have delivered positive returns approaching end of the year, after having faced minor sector gusts. On the other hand, if the investors would have accumulated more shares of BHP and RIO, which are highly conventional players, at lower price levels, the average cost of shares acquired would have been lower, resulting in a better portfolio return.
Stock Information: On 7 January 2020, the RIO stock closed the day's trading session at AUD 101.740, up 0.603%, having delivered positive returns of 15.45% in the last three months and 5.57% in the last one month.
The BHP stock, on the same day, closed the trading higher at AUD 39.550, edged up 0.381%, having delivered positive returns of 11.36% in the last three months and 5.46% in the last one month.
---
Disclaimer
This website is a service of Kalkine Media Pty. Ltd. A.C.N. 629 651 672. The website has been prepared for informational purposes only and is not intended to be used as a complete source of information on any particular company. Kalkine Media does not in any way endorse or recommend individuals, products or services that may be discussed on this site. Our publications are NOT a solicitation or recommendation to buy, sell or hold. We are neither licensed nor qualified to provide investment advice.