At a time when other industries are struggling to survive due to the lockdown and social distancing restrictions, the cryptocurrency industry is witnessing a spike in usage. The trend is visible in most of the countries.
During the pandemic, when people are not allowed to go out, they are finding cryptocurrencies convenient and secure for financial and business transactions. The increasing number of users globally is giving encouraging signs to the cryptocurrency industry.
The industry has experienced increased youth and female users during the ongoing crisis. As per CoinMarketCap report, the total growth among female users is up by 43.24 per cent. If we talk about the female user segment of cryptocurrency users in Europe and America, it has gone up by over 50 per cent.
The growth in female users has been more impressive in countries like Venezuela, Romania, Greece, and Columbia and others, where the numbers have gone up by 80 per cent.
The youth has also played a significant role in the rise in usage. There is a 46.04 per cent growth in young users aged between 18-24. In this age group, the maximum increase was in the continent of Oceania, where the users jumped by a whopping 151.95 per cent. Next is Africa with 91.47 per cent increase. The countries that saw a massive growth of more than 80 per cent in youth users are – UK, India, Mexico, Spain and others.
Bitcoin surpasses US$10K mark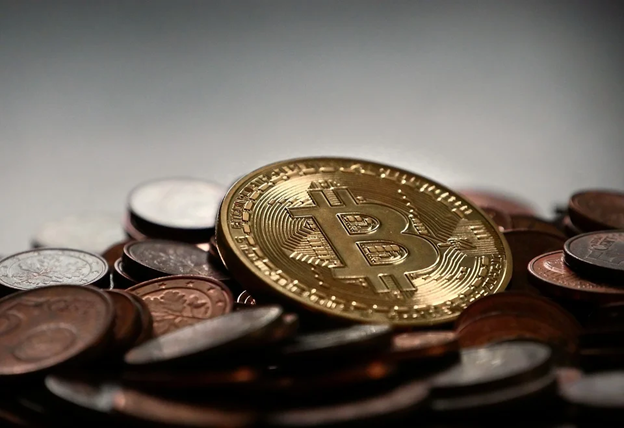 Image source: Pixabay
On Thursday, 7 May 2020, Bitcoin (BTC) picked up and was trading above US$10,000. Most of the profits were made in the last 12 hours. The price was fluctuating between both sides of the mark US$10K. It surged 7 per cent in 24 hours and traded at US$10,071 at 23:47 UTC (or 7:47 PM EDT).
As per the data by Coindesk, on reaching the US$10k mark, bitcoin caused a US$13 billion surge in market value for the entire cryptocurrency market. So, the total market value of the whole cryptocurrency market became US$267 billion on Friday morning, as per CoinMarketCap report.
To understand the gains for investors, those who bought it at the start of the year, they gained around 40 per cent on their investment. The bitcoin touched this mark for the first time since 24 February.
Bitcoin saw this surge after a massive crypto market selloff in March when both the crypto market and alternative financial market was roiled due to COVID-19 impact.
Bitcoin enters mainstream during coronavirus crisis
There is an encouraging trend in the industry. Bitcoin is becoming accepted in the mainstream. Initially, various countries refused to acknowledge this decentralised system to take as a financial system, and some even banned it. However, recently the countries started recognising them in their laws and court.
Well, the reason behind this new recognition is the new global standards for anti-money laundering and counter-terrorism set by the Financial Actions Task Force (FATF). These guidelines provide a useful know-your-customer/anti-money laundering framework for the digital cryptocurrency transactions.
The events that contributed to this mainstream shift are:
For the first time, a French court on 26 February, ruled that bitcoin is the same as money and other assets and loan involving bitcoin is a consumer loan. The ruling reassured cryptocurrency users that they would get the same protections under the law as with any other currency.
Abu Dhabi also amended virtual asset legislation, Germany financial regulator, BaFin and South Korea's lawmakers followed suit. South Korea made these changes after a ban on cryptocurrency transactions for several years.
India's central bank had imposed a ban on banks transacting with cryptocurrency firms in 2018. However, on 10 March, the country's supreme court overturned this ban. Zimbabwe also reversed a 2018 ban by announcing on 16 March that the country is developing a regulatory framework for cryptocurrencies transactions.
Digital currency exchange account to be used as security for legal costs: an Australian court
While hearing a defamation claim in the New South Wales District Court, the judge accepted the crypto exchange account as security for legal costs. The judge confirmed that cryptocurrency is a recognised form of investment. However, the judge also acknowledged the unstable nature of these cryptocurrencies.
In this specific case, the defendant asked the court to order the petitioner to put A$20,000 into a court-controlled bank account to cover part of defendant's expected legal costs in case the petitioner decides to withdraw or loses the case.
The court allowed the complainant to use a digital currency exchange account as security for legal expenses.
While we're witnessing a surge in usage of cryptocurrencies, the concept and how it works is still unclear to many. Let's understand cryptocurrencies and their functioning.
What are cryptocurrencies and how they function?
Cryptocurrencies are electronic money that does not exist physically. It is a digital token and created from code using an encrypted string of data blocks. Cryptocurrencies are based on blockchain technology. Some of the cryptocurrencies include Bitcoin, Ethereum, Litecoin, Ripple, and others.
Initial coin offerings (ICOs) and cryptocurrencies have emerged over the last ten years as investments. If anyone plans to invest in them, they need to do thorough research about the concept and market. Like the finance market, investment in cryptocurrencies can be a risky business.
Using cryptocurrency is simple, and one can buy it or sell on an exchange platform using their traditional money. The money gets stored in a digital wallet which can be used for payments. Few stores accept this mode of payment for goods and services, but they are not legal tender, and it is not widely accepted. One can even withdraw popular cryptocurrencies like bitcoin through dedicated ATMs.
One can invest in ICO by transferring funds or digital currencies to a blockchain project. Next, you will get digital tokens related to that particular project. A blockchain project can raise money over the internet, using ICO. These come in high-risk investments.
The technology behind cryptocurrency is revolutionary. A blockchain is a series of blocks that records data and these data cannot be changed once recorded. These data are secure, which can never be manipulated or overwritten.
The digital currencies offer a new decentralised financial system. These digital currencies are global and not controlled by a centralised bank. Going by the market report of the increasing youth users, this new trend is a good sign for a better future of cryptocurrencies. Furthermore, with recent amendments in financial laws of different countries, it seems the cryptocurrency industry is going in the right direction.