The global technology industry is on a continued drive for innovative solutions while grappling with the aftereffects of those solutions in the global economy. The development in the technology is already driving the change in the lifestyle of the consumers, business models and almost every aspect of the life around us.
Tech stocks have become a must have for any investor's portfolio. With this view, let us glance through some of the tech players in the international business and some ASX listed tech stocks.
Amazon.com, Inc. (NASDAQ: AMZN)
Being a technology fuelled company; Amazon.com, Inc. (NASDAQ: AMZN) is an excelling tech giant in the global businesses which is diversified into multiple streams of business ranging from - commerce, online web services to home utility products.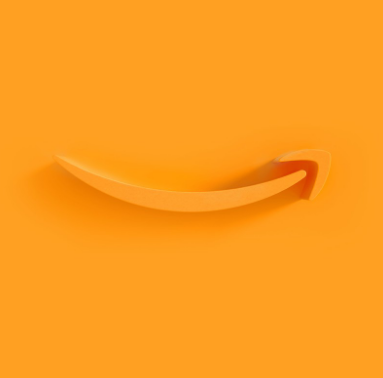 Amazon.com was launched in the year 1995, and since then it has shown remarkable growth with corporate offices around the world. Recently, Amazon shared its plans to open a fulfillment centre in Auburndale, Florida with an anticipation to create over 500 fresh, full-time jobs starting at USD 15 as compensation an hour.
Coinciding with Amazon's excitement to join the Auburndale community, the Vice President of global customer fulfillment at Amazon, Alicia Boler Davis, commented:
"Florida has been a source of exceptional talent for Amazon and the Sunshine State is an ideal location to provide great selection, competitive prices and superfast shipping speeds to Floridians"
Some of the key financials of Amazon for the quarter ended 30 September 2019 are as follows:
Net sales increased 24% to USD 70.0 billion in the third quarter, compared with USD 56.6 billion in the third quarter of 2018
Operating cash flow increased 33% to USD 35.3 billion for the trailing twelve months, compared with USD 26.6 billion for the trailing twelve months ended 30 September 2018
Free cash flow increased to USD 23.5 billion for the trailing twelve months, compared with USD 15.4 billion for the trailing twelve months ended 30 September 2018
Common shares outstanding plus shares underlying stock-based awards totalled 511 million on 30 September 2019, compared with 507 million one year ago
As of 22 November 2019, AMZN was noted trading at a price of USD 1745.72, up 0.63% intraday.
Alphabet Inc. (NASDAQ: GOOG, GOOGL)
Next tech giant that we shall place under the lens is the Alphabet Inc. (NASDAQ: GOOG, GOOGL), which is one of the pioneers in transforming the lives of the individuals and linking it to the world of internet. Google is an internationally acknowledged tech giant with just a click away from a consumer's reach. The product portfolio of Google comprises of technologically advanced hardware as well as software solutions.
There is a huge list of Google's activities carried out on a daily basis; however, we have clubbed few updates for you during the Q3 (ended 30 September 2019).
Revenues of USD 40.5 billion, up 20% versus the third quarter of 2018 and up 22% on a constant currency basis
Announced a landmark partnership with Mayo Clinic (yet to finalise) delivering the security and storage for data, and understand insights at scale, to transform patient and clinician experiences, identify new methods of diagnosing diseases, conduct clinical research, and find new models for delivering patient care;
National Australia Bank recently added Google Cloud to its multi-cloud strategy to help the company better use data and deliver new and improved customer experiences;
Retailers are also turning to cloud solutions to help make the shopping experience as seamless and personalized as possible
Public sector customers modernizing their IT systems with Google Cloud with great results
Unveiled the new Made by Google product line-up, bringing together the best of hardware, software and AI
New Pixel 4 and Pixel 4 XL are the first phones with Motion Sense. This allows users to use natural gestures to get things done - without touching their phone
The CEO of Google, Sundar Pichai further commented:
"The team is looking forward to launching Pixel Buds, our first truly wireless headphones, as well as Stadia, our streaming gaming platform, which will soon be available in the U.S., UK, Canada and throughout Europe;
With the holidays coming up, I think there's a gift for everyone on your list;"
GOOGL (Class A Common Stock) was noted trading at a price of USD 1293.67, down 0.50% intraday, on 22 November 2019.
Microsoft Corp. (NASDAQ: MSFT)
Microsoft leading developer of software systems and applications that aims to facilitate every individual and every organization of the world to achieve more through its innovation and business.
Microsoft works in close collaboration with its customers, both business as well as individuals to enable digital transformation for the era of an intelligent cloud and an intelligent edge.
Microsoft is backed by strong product enhancement abilities of its broad-ranging products and services. These products not only add value to the customers but also impact Microsoft's business. Few notable changes in expenses for FY20 Q1 (quarter ending 30 September 2019) were:
Cost of revenue increased USD 501 million or 5%, driven by growth in commercial cloud, offset in part by a decline in Gaming
Research and development expenses increased USD 588 million or 15%, driven by investments in cloud and artificial intelligence engineering, Gaming, GitHub, and LinkedIn.
Sales and marketing expenses increased USD 239 million or 6%, driven by investments in LinkedIn, GitHub, and revenue-driven operating expenses
General and administrative expenses decreased USD 88 million or 8%
MSFT stock was noted trading at a price of USD 149.59, up 0.074%, as on 22 November 2019.
Let us now take a look at a few tech stocks listed on ASX.
To begin with, we shall discuss a Company that came into existence in June 2017 with the coming together of Afterpay and Touchcorp to become Afterpay Touch Group Limited.
Afterpay Touch Group Limited (ASX: APT).
Afterpay's business has shown robust and striking performance over the years with recently reported global underlying sales of $2.7 billion for the period of 4-months to 31 October 2019, representing an increase of 110% on pcp.
During the same period, APT reached to a whopping number of 6.1 million active customers globally reflecting an increase of 137% on pcp. Moreover, approximately 40,000 merchants (almost double on pcp) are currently active on the Afterpay platform.
Afterpay has stretched its business to a highly competitive market of the US and reported continued strong growth with underlying merchant sales reaching $0.7 billion. Accelerating customer uptake, improvement in Gross Loss experience, over 9,000 active merchants, reflects upon the value added by Afterpay platform to US merchants and customers.
The APT stock's all-time performance shows that it has increased by 1066.67% (from 29 June 2017 to 20 November 2019). APT stock last traded at a price of $ 30.490, up by 0.296% on 22 November 2019 with a market capitalisation of $7.68 billion.
We shall now put under spotlight another promising tech player in the Australian tech sector, NEXTDC Limited, which engages in enabling business revolution through connectivity services, innovative data centre outsourcing solutions, and infrastructure management software.
NEXTDC Limited (ASX: NXT)
NEXTDC provides enterprise-class colocation services to local and international organisations and is a leading independent data centre operator of Australia with a nationwide network of Tier III and IV facilities.
During FY19 (year ended 30 June 2019), NEXTDC witnessed record growth and accomplishments with an increase in customer numbers by 22% from FY18 to FY19 and the continuous growth of interconnections by 27%.
NXT's Cloud Centre partner ecosystem comprises more than 550 of Australia's leading ICT services providers and has built strategic partnerships with the world's leading technology companies such as Amazon, Microsoft, Google, IBM, Oracle and Alibaba.
NEXTDC has received a substantial number of industry certifications and awards that reflect upon their global leadership in data centre innovation.
NXT stock last traded at a price of $6.510 on 22 November 2019, up 1.878% intraday, with a market capitalisation of $2.21 billion.
Since its ASX listing on 13 December 2019 to 20 November 2019, NXT stock has increased by 326.90%.
Bottomline
Google and Amazon form the part of the Big Four tech companies of the GAFA (Google, Apple, Facebook, Amazon) and have achieved remarkable positions in the international business. Being an internationally growing company, Microsoft has also made progress which is compelling for other businesses.
Similarly, Afterpay and NEXTDC have also shown robust growth in a very short period of time due to their unique and advanced technology-driven products and services.
With increased acceleration in technological advancements in contemporary times and increasing dependence of the business and everyday human life, tech stocks like those discussed above are on the watchlist.
---
Disclaimer
This website is a service of Kalkine Media Pty. Ltd. A.C.N. 629 651 672. The website has been prepared for informational purposes only and is not intended to be used as a complete source of information on any particular company. Kalkine Media does not in any way endorse or recommend individuals, products or services that may be discussed on this site. Our publications are NOT a solicitation or recommendation to buy, sell or hold. We are neither licensed nor qualified to provide investment advice.