Source:Ink Drop, Shutterstock
Summary

Zoom witnessed exceptional growth during the pandemic period, as more and more people started using the video calling app.
The company delivered strong numbers for Q4 and FY21.
Zoom is expecting robust growth in FY22, backed by its innovative video communications platform and globally recognized brand.
Mostly unheard of before the pandemic, Zoom Video Communications, Inc. (NASDAQ: ZM) rose to glory in 2020, achieving growth of astronomical proportions. During the lockdown period, when people across the globe were confined to their homes, they became dependent on the app – a great tool for virtual meetings.
Zoom worked like a charm and kept things going without the need to meet people in person. From politics to education and business, video meetings found their place everywhere. Since then, there has been no looking back for the American communications technology company.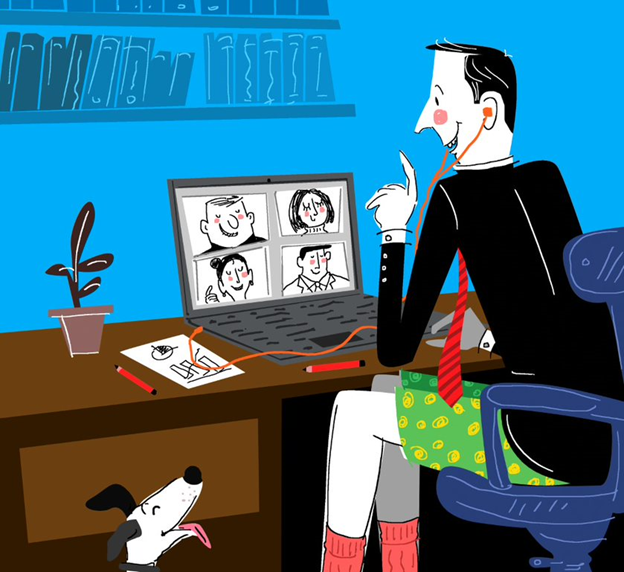 Source: Copyright © 2021 Kalkine Media Pty Ltd
Also Read: Zoom reports Extraordinary growth as the world goes Video calling, Is more steam left?
The Zoom app provides one of the best cloud-based business conferencing tools. Needless to say, its usage rocketed last year and the company continues to rake in fortunes.
That said, let us glance through the financial numbers registered during Q4 ended 31 January 2021.
Zoom Achieves Massive Revenue Growth
On 1 March 2021, Zoom unveiled its performance card for Q4 and fiscal year 2021. The company registered strong performance during the last quarter of FY21.
Revenue grew as the customer base expanded. At the end of Q4, Zoom had nearly 467,100 customers with over 10 employees, almost up by a staggering 470% on the PCP.
Eric S. Yuan, Founder and Chief Executive Officer of Zoom, has highlighted that the fourth quarter marked a robust finish to an excellent year for the company.
Financial highlights for Q4 and FY21:
Total revenue in Q4 skyrocketed 369% year-over-year, clocking USD 882.5 million. For FY21, revenue surged by 326% year-over-year to USD 2,651.4 million.
In Q4, GAAP income from operations was USD 256.1 million on the PCP when it was USD 10.6 million. GAAP operating margin and non-GAAP operating margin for the quarter were 29.0% and 40.9%, respectively. For FY21, GAAP income from operations was USD 659.8 million, up from USD 12.7 million in FY20. FY21 GAAP and non-GAAP operating margins were 24.9% and 37.1%, respectively.
GAAP net income attributable to common stockholders for Q4 was USD 260.4 million, or USD 0.87 per share as against USD 15.3 million, or USD 0.05 per share in Q4 of FY20. For FY21, this metric totaled USD 671.5 million, or USD 2.25 per share on the PCP, when it was USD 21.7 million, or USD 0.09 per share.
Net cash generated through operating activities for Q4 was USD 399.4 million as against USD 36.6 million during Q4 FY2020. For fiscal year FY21, the metric stood at USD 1,471.2 million as against USD 151.9 million for the financial year 2020.
Q4 free cash flow stood at USD 377.9 million, compared with USD 26.6 million during the PCP. Free cash flow for FY21 was USD 1,391.2 million, as against USD 113.8 million for the financial year 2020.
The Outlook
Zoom has shared an extremely positive outlook.
For Q1 FY22:Zoom is anticipating total revenue between USD 900.0 million and USD 905.0 million. The non-GAAP income from operations is expected in the range of USD 295.0 million to USD 300.0 million. The non-GAAP diluted EPS is expected between USD 0.95 and USD 0.97, with almost 307 million non-GAAP weighted average shares outstanding.
For FY22:Total revenue is expected in the range of USD 3.760 billion and USD 3.780 billion. The non-GAAP income is anticipated between USD 1.125 billion and USD 1.145 billion. Non-GAAP diluted EPS is expected in the range of USD 3.59 and USD 3.65, with nearly 311 million non-GAAP weighted average shares outstanding.
ZM closed the day's trade at USD 372.79 on 2 March 2021.