Summary

Growth stocks are typically non-dividend payers.
Growth stocks usually trade at a higher P/E ratio; expect to earn more revenue in the future.
Investors could incur losses if the company does not perform well, more so because these stocks generally do not pay dividends to shareholders.
Growth stocks are companies that are likely to grow at a faster pace than the market average. They are different from value stocks in that they typically reinvest the earnings to grow their business. Thus, both large- and small-cap stocks that have high growth potential can be growth stocks.
Growth stocks can also be risky. Investors could incur losses if the company does not perform well, more so because these stocks generally do not pay dividends to shareholders. Here we explore two growth stocks in the market and will try to know about their performance over the past few months.
Zoom Video Communications, Inc. (NASDAQ: ZM) was founded in 2011. Zoom provides a communication platform for people to connect and conduct meetings through video and voice calls, chats, and content sharing options. Its IPO came in April 2019.
Zoom's current market capitalization is US$105.97 billion and has a P/E ratio of 122.69. However, Zoom does not pay dividends, but it has earned a considerable profit during the pandemic.
Online communication stocks may grow further if the covid situation does not improve and it continues to compel people to work remotely.
Its earnings per share are US$2.90, and forward P/E for one year is 108.15.
Also Read: Five9 (FIVN) stock pops on Zoom's (ZM) $14.7B takeover deal
Zoom's revenue has been increasing for the last five consecutive years. It reported revenue of a whopping US$2.65 billion in FY 2021, a 326% increase year-over-year. The company improved its earnings from booking a net loss of US$14.38 million in FY 2017 to a net income of US$671.5 million in FY 2021.
For the quarter ended April 30, 2021, its revenue was US$956.2 million, and net income was US$227.38 million, registering 191% and 741% growth, respectively.
The stock has closed at US$355.81 on July 20, 2021. ZOOM stock declined 1% YTD.
Also Read: 5 popular blockchain companies in the world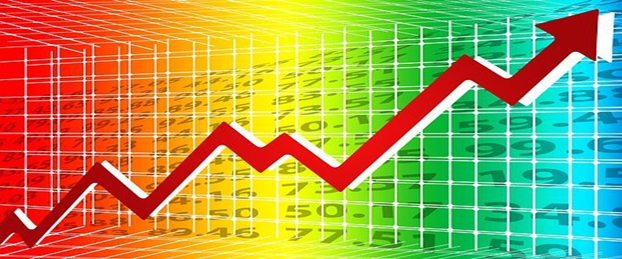 Source: Pixabay
Also Read: Johnson & Johnson (JNJ) posts strong Q2 results, lifts 2021 outlook
Shopify Inc. (NYSE: SHOP) was founded in 2006. Shopify provides an e-commerce platform under two segments, subscription solutions and merchant solutions. Its IPO came in May 2015.
The company has a market capitalization of US$189.66 billion, with a P/E ratio of 119.5.
Shopify revenue for the quarter ended March 31, 2021, was US$988.6 million, registering a 110% increase YoY. The net income was US$1,258.4 million compared to a net loss of US$31.4 million for the same period a year ago. The net income includes an unrealized gain of US$1.3 billion from its investment in Affirm.
The stock gained 40% YTD. It closed at US$1524.78 on July 20, 2021.
Please note: The above constitutes a preliminary view and any interest in stocks/cryptocurrencies should be evaluated further from an investment point of view.
The reference data in this article has been partly sourced from Refinitiv.