Summary

Roku's (NASDAQ:ROKU) value jumped over 120% in the past 12 months as its video-streaming content sees growth.
Roku to co-organize a major industry event in June called Tribeca X, where many top business leaders will discuss the future of advertising and entertainment.
ViacomCBS (NASDAQ:VIACA) skyrocketed over 560% as it sees a huge boost in subscription numbers.
The pandemic has showered unexpected gains on some companies in 2020, even though much of the world had remained under lockdowns for long periods.
As people kept a closed guard against covid from behind their locked doors, they may also have spent most of their time on entertainment and video games, with outdoor activities out of bounds.
The shares of video-streaming and communication & entertainment companies Roku Inc. (NASDAQ:ROKU) and ViacomCBS Inc. (NASDAQ:VIACA) skyrocketed after adding an astonishing number of subscribers to their list of customers. It shows the craze generated by their programs.
Let's look at how these two companies have performed or what they have been doing recently.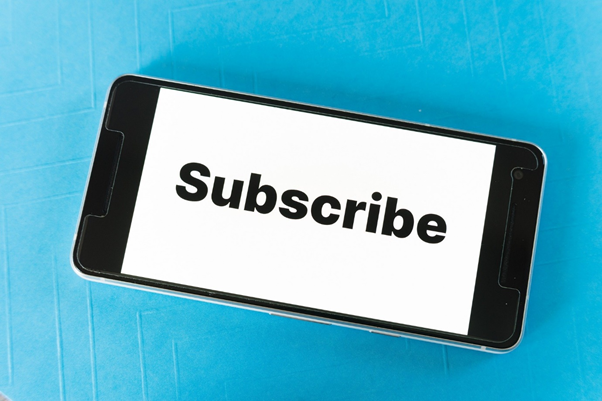 Pic Credit: Pixabay.

Also Read: Etsy & Wayfair: Two E-Commerce Stocks Making A Splash

Roku, Inc.
Roku is a leading American streaming video platform company headquartered in San Jose, California. According to the company, around 40 billion hours of streaming content of Roku were consumed in 2019. Its major sources of revenue include OS licensing, subscription and hardware sales, distribution fees, and advertising.
The stock was trading at US$280.15, down 7.90% from the previous close, at 3:29 pm ET on Thursday, May 6. Roku's value jumped over 120% in the past 12 months.


Also Read: Auction House to Accept Bitcoin and Ether as Payment for Banksy Auction


Roku has recently joined hands with Tribeca Festival for organizing the industry event called Tribeca X in June. Industry leaders like P&G's Marc Pritchard, Walmart's Doug McMillon, and Roku chief executive Anthony Wood will attend to deliberate on the future of the entertainment and ad industry.
The June 18 event in New York will mark the 20th anniversary of the Tribeca Festival, which organizes the annual gathering of the industry stalwarts.
Roku was expected to announce its Q1 results on Thursday.

Also Read: Will Honeywell International Inc.'s Prices Scale New Highs?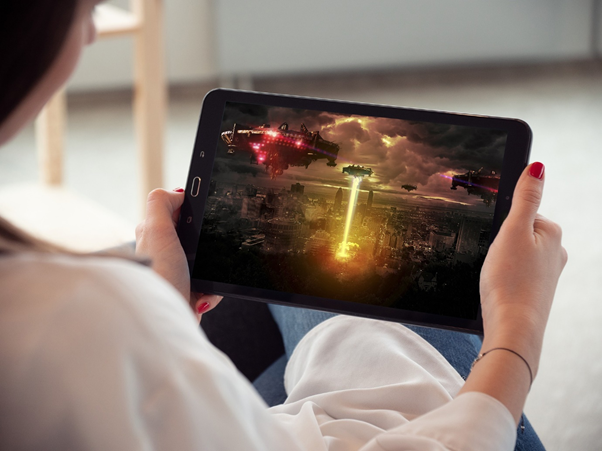 Pic Credit: Pixabay.

ViacomCBS Inc.
Headquartered in New York, ViacomCBS is a major global mass media conglomerate. One of its prominent brands is CBS Television Network. The company also owns 28 television stations.
ViacomCBS' other key brands include Paramount Pictures, VH1, Comedy Central, MTV, and Nickelodeon. Paramount Pictures is one of the leading producers of Hollywood movies.
The shares were trading at US$42.82 apiece, down 0.90% from the previous close, at 2:59 pm ET on Thursday, May 6. The stock's value has skyrocketed more than 560% in the past year.

Also Read: Coursera, Chegg, & Houghton: 3 Education Stocks To Explore

ViacomCBS' Q1 earnings results, released on Thursday, showed its revenues rose 14% to around US$7.4 billion during the period. It registered 65% growth YoY in global streaming revenue. Its streaming subscription income surged 69%, while advertising revenue rose 21% YoY.
It also added six million new users during the quarter, taking the total subscribers to 36 million. In late April, Comscore had extended its portfolio rights for linear TV currency to ViacomCBS in a new deal, which is expected to provide the media company with an extended revenue stream.
Comscore had first entered into a partnership with ViacomCBS for linear TV measurement in 2014.
Also Read: Square, NetEase, & Fiverr: 3 Growth Stocks On Investors' Radar