Summary

KushCo (KSHB) expects 21%-26% higher revenue in the current quarter.
MassRoot Inc. (MSRT) plans a listing on NASDAQ or NYSE.
Corbus' (CRBP) Lenabasum drug may earn handsome revenue after approved.
Cannabis or pot stocks are relatively a new industry. Companies involved in cultivating, producing, marketing, and selling medicinal or recreational marijuana fall in this industry.
Cannabis is legalized in many countries now. A total of 16 US states have legalized it for all purposes for adults, and 35 other states have legalized it for strictly medicinal use.
More and more companies are entering US cannabis market after fulfilling the legal requirements. We check 5 penny stocks that have been around in the market for some time.
KushCo Holdings Inc. (OTC: KSHB)
It is headquartered in Cypress, California, and sells various cannabis products for medicinal and recreational purpose. KSHB generated US$32.9 million in the quarter ended Feb 28, 2021, compared to US$30.1 million a year ago, almost 9% more year over year.
It incurred a net loss attributable to common shareholder of US$5 million compared to US$44.4 million in the February quarter, 2020, a nearly 89% decrease in the losses.
It announced its preliminary and unaudited third quarter ended May 30, results on June 15. The company expects a 21% to 26% increase in revenue in this quarter, compared to the year-ago period, primarily because of the increased sales to 25 of its top customers. KSHB's actual result, which is expected to come in early July, may vary from the preliminary and unaudited result.
Its share price was US$0.94, up 1.62%, as of June 23, 2021, at 14:35 pm ET.
Also Read: 10 cannabis stocks in focus
MassRoots Inc (OTC: MSRT)
It was founded in 2013 in Denver, Colorado. MSRT launched its website MassRoots.com this year for cannabis customers. MSRT has a YouTube channel with 273,000 subscribers, a potential market base for its products, and 378,000 followers on Instagram.
It filed its fiscal year results ended December 31, 2020, on April 16, 2020. Its revenue for FY2020 was US$6,954, around 70% down, compared to the revenue for FY2019. It was primarily due to service interruptions on its platform and a decline in sales and corporate staff.
The company's net loss was US$14.7 million, 57.1% less compared to US$34.27 million in FY2019. MSRT recently entered into a letter of intent to acquire Empire Services Inc. to help boost its revenue and cash flows from operations. After closing the acquisition, MSRT plans to uplist itself from OTC to NASDAQ Capital Market or NYSE American Market to have a firm foot in the market by increasing visibility, liquidity, and investors interest.
Its share price was US$0.064, down 5.88% as of June 23, 2021, at 15:09 pm ET.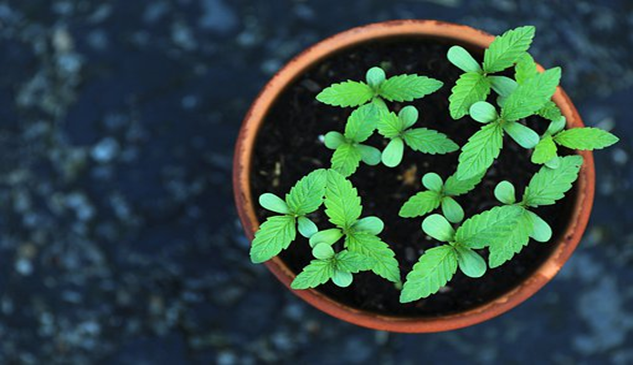 Source: Pixabay
Also Read: Trending Cannabis Stocks: Tilray (TLRY), Sundial (SNDL)

Corbus Pharmaceuticals Holdings, Inc. (NASDAQ: CRBP)
It is a Norwood, Massachusetts-based pharmaceutical company and develops cancer drugs.
The company's lead product candidate Lenabasum received FDA approval.
CRBP has not generated any revenue from its drug sale yet but has earned some awards and licenses. Its revenue for the quarter ended March 31, 2021, was US$ 648 thousand compared to US$ 1.76 million a year ago for the corresponding quarter.
It booked a net loss of US$16 million in the March quarter compared to US$29.7 million for the same quarter in 2020.
Its share price is US$ 1.975, up 1.80% as of June 23, 3:52 pm ET.
Also Read: 2 Marijuana Stocks To Explore: GrowGeneration, Jushi Holdings
Medical Marijuana Inc (OTC: MJNA)
It is the first publicly held company that develops, sells, and distribute hemp oil.
Its oil contains naturally occurring cannabinoids. The company's products are used in pharmaceutical, nutraceutical, and cosmeceutical industries. It also provides prescription-based hemp oil for sale in Brazil and Mexico, where illness treatment with hemp oil has been legalized.
MJNA has generated US$8.9 million net revenue in the first quarter ended March 31, 2021, compared to US$13.35 million in the corresponding period in the previous year.
It booked a net income of US$3.78 million against a net loss of US$90.78 million in the March quarter of the previous year.
On June 17, it announced to appoint a new chairperson of the board and CEO and President of Blake Schroeder.
Its share price was US$0.0336, up 1.82%, as of June 23, 2021.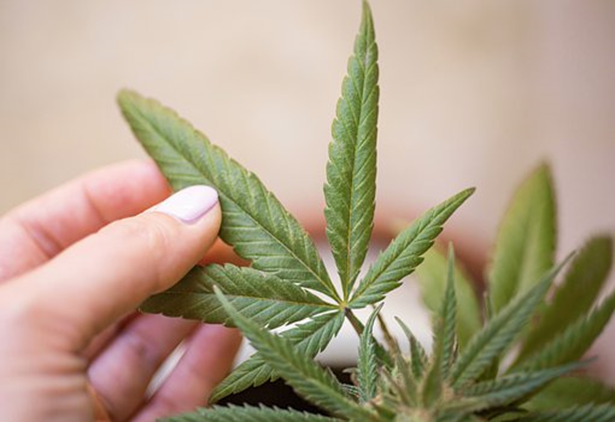 Source: Pixabay
Also Read: Green Thumb & Curaleaf: 2 Pot Stocks On A High
Green Organic Dutchman Holdings Ltd. (OTC: TGODF)

It develops organic cannabis company for health and wellness. For the quarter ended March 31, 2021, its revenue was US$8.98 million, a 194% increase compared to the same quarter of 2020.
It booked a net income of US$ 12.46 million compared to a loss of US$73.44 million for the March quarter in the previous year.
Its share price was US$0.2762, up 1.21%, as of June 23, 2021.
Also Read: Trulieve Acquires Harvest Health's Cannabis Arm For Record US$2.1 bn