Highlights

Life Clips Inc (LCLP) stock surged 100.42% at 13:16 pm ET on Thursday.
Ozop Energy Solutions Inc (OZSC) stock was up 13.11% at 13:18 pm ET.
Life Clips acquires Belfrics Group; Ozop buys Tesla energy storage system for its projects.
Stocks of Life Clips Inc (OTC PINK: LCLP) and Ozop Energy Solutions Inc (OTC PINK: OZSC) soared over 100% and 13%, respectively, on Thursday after announcing important acquisitions.
Life Clips stock was trading at US$0.0475, up 100.42%, at 13:16 pm, while Ozop stock was priced at US$0.0828, up 13.11%, at 13:18 pm ET.
Here we explore some recent developments of the two companies.
Life Clips Inc
This Florida-based company makes cameras, batteries, adapters, and digital devices.
On Thursday, the company announced the completion of its acquisition of Belfrics Group, a global blockchain technology firm.
Belfrics runs a cryptocurrency exchange and has a presence in South Asia and Africa.
Life Clips Inc., formerly called Blue Sky Media Corporation, changed its name after acquiring Klear Kapture, Inc. in 2015. Blue Sky was founded in 2013.
Also Read: Styling it right: Six fashion stocks that are hard to miss
In the third quarter ended March 31, 2021, the company earned no revenue. Its net income for the quarter was US$4.8 million against US$6.4 million in the same period the previous year.
LCLP stock touched a high of US$0.0619 and a low of US$0.0002 in the last 52-weeks. Its 30-day average trading volume was 296,596,580. The stock rose by 3060% YTD.
Also Read: Seven hot blockchain ETFs to explore as crypto market heats up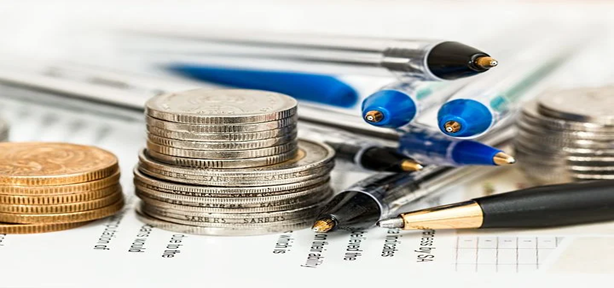 Source - pixabay
Also Read: Visa Inc (V) joins crypto craze, buys Cyptopunk NFT for US$150,000
Ozop Energy Solutions Inc
This New York-headquartered company manufactures high-powered electrical chargers and adapters for various applications. The company was founded in 2015.
On Wednesday, the company announced receiving a purchase order for Tesla megapack, a 4,000-kwh storage unit to be used in its Con Edison Call-Window Program.
The stock's trading share rose to 153,377,000 on Aug 25 from 33,721,810 the previous day.
Also Read: Nasdaq Golden Dragon Index declines 46% as China stocks retreat
In the quarter ended June 30, 2021, its revenue was US$1,274 thousand compared to US$354 thousand in the previous year. The net loss incurred was US$212 thousand compared to a net loss of US$369 thousand in the June quarter of 2020. Its 52-week highest and lowest prices were US$0.50 and US$0.005. The 30-day average trading volume is 26,620,366.
The stock closed at US$0.0732 on Aug 25. The stock gave around 756% return YTD.
Also Read: Seven S&P 500 stocks with highest YTD returns
Bottomline
The two OTC PINK traded companies have been in focus after the latest acquisitions, which are expected to strengthen their respective positions in the market. Technology companies have seen solid growth over the past few quarters despite the weight of the pandemic.