Summary

Investors have options to trade in NYSE or NASDAQ shares or other securities listed with these two exchanges.


These exchanges are unique in terms of listing requirements for companies, but not for investors.


Choosing a stock is more vital than choosing the exchange as NYSE and NASDAQ have detailed regulations to protect investors' interests.
NYSE and NASDAQ are two major stock exchanges in North America to facilitate trading in stocks. These stock exchanges were formed at different times. These are now companies that provide stock trading platforms and related facilities. NYSE is listed with the ticker (NYSE: ICE) and NASDAQ with the ticker (NASDAQ: NDAQ).
What are NYSE and NASDAQ?
The New York Stock Exchange (NYSE) was set up in 1792 through an agreement with 24 brokers, dubbed as the Buttonwood Agreement. It became a public company in 2006. The Intercontinental Exchange acquired it in 2013 and became its parent company. The Bank of New York was the first publicly-traded company on NYSE.
The National Association of Securities Dealer Automated Quotation or NASDAQ was founded in 1971 to provide a digital platform for trading in securities. NASDAQ is the world's first fully electronic stock exchange. It went public in 2002. It has the largest number of technology companies listed with it, including the five big FAANG companies (Facebook, Amazon, Apple, Netflix, and Alphabet).
There are over 4300 companies listed with NASDAQ and 3100 with NYSE.
Also Read: Top oil and gas stocks to watch out as crude prices soar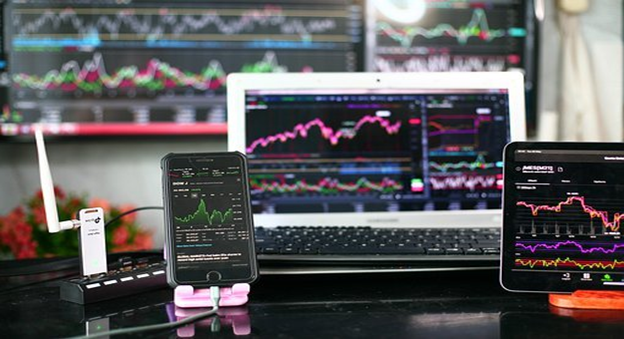 Source: Pixabay
Also Read: Is Rimac publicly traded? How to buy the EV makers' stock?
While most companies on NYSE have large market capitalization, Nasdaq comprises mainly technology companies that include large-cap and small-cap firms. Thus, half of the companies on the NASDAQ Composite are technology stocks, while the remaining composed of healthcare, consumer goods and services, financial, utilities, industrial, telecommunications, oil and gas and basic materials sectors.
Also Read: Wise to go public via direct listing: All you need to know about the process
How companies choose stock exchanges?
Companies choose stock exchanges as per their requirement. For example, both NYSE and NASDAQ exchanges have their brand value, facilities, and listing requirements. The listing fee is a significant factor in deciding a particular exchange over another, and the other is the brand image.
NYSE has a high listing fee compared to NASDAQ. Therefore, companies that can pay and want the expertise of NYSE list with the exchange. On the other hand, NASDAQ has grabbed its market share by offering low listing fees and a fully electronic trading process, a significant reason for relatively new and small companies to get listed on NASDAQ.
Hence, the fee is one of the critical factors for choosing an exchange because it impacts a company's budget, so they choose accordingly.
Also Read: Why is Cryptocurrency popular? Will Ethereum overtake Bitcoin?
Options for investors
Investors have the choice to invest in any of the stock exchanges or the stocks listed with them.
However, the investor will require to pay a brokerage fee for each transaction is made.
Choosing a stock is vital over choosing a stock exchange
For an investor, choosing a stock is of vital importance. There are thousands of companies listed on both the stock exchanges, and the number is increasing by the day. Before investing in stocks, investors must meticulously check the company's financials and do fundamental and technical analyses.

Also Read: Why should one invest in penny stocks?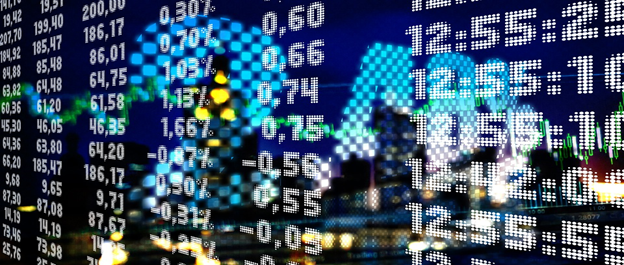 Source: Pixabay
Also Read: 8 healthcare stocks to explore in July
How to select a company?
Stock selection may be a matter of concern for many people who want to invest in stocks but do not understand the financial statements. Thus, investment in stocks involves risks. Therefore, companies' financials, plans, management, and risk tolerance must be analyzed before investing.
Every company has a unique combination of business and management structure and therefore should be studied from different perspectives, comparing them with industry performance, etc., before deciding. Similarly, every individual has different interests, risk appetite, decision-making power, financial position, and investment goal.
Any company listed in these two exchanges must file its financial reports with the US Securities and Exchange Commission (SEC). Accordingly, one can view the annual and quarterly results and other company reports on its portal www.sec.gov.
Also Read: I3 Energy's Canadian acquisition to enhance production, strengthen financials
Buying a stock
Therefore, when deciding which one is better, NYSE or NASDAQ for investing? - it is apt to say that neither of them is better nor worse than the other. Each has its unique features and must be considered separately. Those who want to invest money in stocks must think beyond the exchange names and delve deeper into examining the company or sectoral performance and macro-economic factors like inflation, interest rates or government support for any sector, etc.
Also Read: 10 rising mid-cap stocks to watch in July
The correct approach for investing should be selecting the companies after proper analysis of its balance sheet, income statement, cash flow statement and information about its management and business.
Once zeroed in on a particular stock, after its evaluation and considering the personal choices, one can proceed to the next step that is buying the share. Also, both NYSE and NASDAQ provide trading resources to help familiarize new investors with various processes.
Please note: The above constitutes a preliminary view and any interest in stocks/cryptocurrencies should be evaluated further from an investment point of view.