Summary

NASDAQ registered 275 IPOs, raising a combined US$74.4 billion in Q1 of 2021.
Blue-chip, mid-cap, and small-cap growth stocks are listed on NASDAQ.
NASDAQ Composite gave around 198% growth in the last five years.
NASDAQ is the largest electronic stock exchange globally. It has nearly 4,200 listed companies, which are mainly technology stocks. NASDAQ Composite is one of the several indices that NASDAQ has. NASDAQ Composite's market-cap weighted index is more than 2,500 securities.
Varied sectors are included in the composite, but technology securities hold the highest percentage, followed by consumer services, healthcare, financial, industrial, and others. Nearly half of the composite index is dominated by tech stocks.
NASDAQ is comparatively new than NYSE. However, it is the first stock exchange to start electronic trading and most popular among the technology companies. NASDAQ's listing fee is less than NYSE -- one of the key reasons why small and medium companies opt for NASDAQ.
We explore whether it is the best time to buy stocks in NASDAQ or why companies choose NASDAQ for listing, focusing on the Composite Index, which comprises common stocks, REITs, American Depository Share, limited partnership interests, tracking stocks, among others.
Source: Pixabay


Also Read: Why Do Companies Choose NASDAQ Over NYSE?


Both big and small companies listed on NASDAQ
Investing in stocks listed with NASDAQ is a choice one can make. NASDAQ offers an opportunity to smaller companies to get listed at low cost and reach out to investors at home and abroad. NASDAQ was not the first choice of many large companies when it was created. But by inviting smaller firms to get listed and making the exchange fully electronic gave it an edge over others.
Today, one-third of the NASDAQ Composite Index is made of around 10 large technology companies. Besides the FAANG companies, other constituents are from the information technology, healthcare, capital goods, and financial sectors.
Electronic trading gives investors fast liquidity
NASDAQ's big advantage for investors is its complete electronic platform. Its total dependency on technology gives it an edge as investors anywhere can buy or sell stocks in real-time. The exchange works as a market maker, bringing speed and liquidity as investors execute deals.
Pre-market and post-market trading are other advantages with NASDAQ as investors get time to follow the trend about a specific stock or IPO before the actual trading starts.
Being a weighted average index, NASDAQ Composite keeps changing throughout the day, with every stock trade on the index.
Also Read: How can I invest in US stocks? More IPOs on NASDAQ
NASDAQ is popular with companies planning their IPOs, especially those that are comparatively new. The first-time entrepreneurs prefer NASDAQ listing, considering its lower-listing cost over prestige-listing on NYSE by paying more.
Despite a devastating pandemic, 2020 saw approximately 300 IPO on NASDAQ. In the first quarter of 2021, NASDAQ recorded 275 IPO that raised US$74.4 billion in total proceeds. Of the total, 196 were listed through the special purpose acquisition companies or SPACs, which raise funds through IPOs to pay for the acquisition.
Also, of the 98 IPOs on NASDAQ in March, 70 were listed via SPAC mergers and one through exchange transfer. Another significant trend noted is that 16 were healthcare companies, bringing the total number of firms significantly higher in the segment.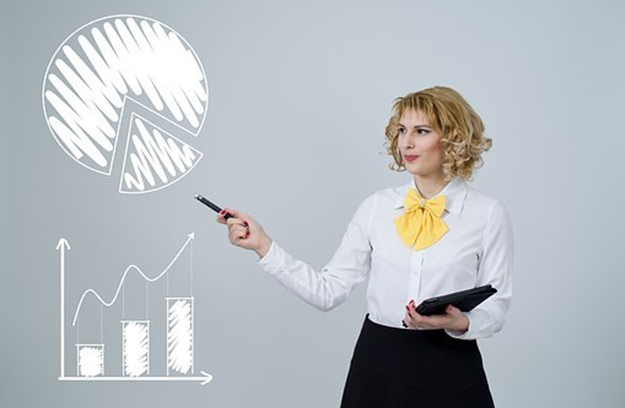 Source: Pixabay


Also Read: Ten stocks under US$50 to explore
Long-term investment in stocks may yield a better result
Last week, the Federal Reserve had indicated plans to raise the interest rates in the second half of 2023, bringing forward the timeline from its earlier forecast of 2024. It is one of the several measures that the central bank is mulling to curb inflation if it does not subside.
Inflation is one of the critical factors that investors should consider while investing. They should also carefully analyze the stocks before making any investment decision. Analysts expect the coming second-quarter results of the companies would be better than last year, and the stocks are likely to trade higher. The S&P 500 earnings are currently projected to increase by 36.5% and 11.7% in 2021 and 2022, respectively, as per Refinitiv data.
Is it the best time to buy NASDAQ stocks?
The answer cannot be an absolute yes or no. Any stock investment must be made with utmost vigilance and after proper analysis. As an established stock exchange, NASDAQ offers companies various benefits, including low-cost listing fees and real-time trading opportunities.
When thinking of long-term investing, one must choose a stock wisely and stay invested. The NASDAQ Composite Index (COMP) has given around 40% return in the past year. It made recorded 198% growth in the last five years.
Also Read: Which are the top cryptocurrency stocks to explore in the US?
Although technology companies on NASDAQ have seen high growth over the past year, other businesses, like those engaged in energy and healthcare, are also making giant strides with the opening of the economy of late. Manufacturing, infrastructure, and retail companies are also likely to benefit from an economic rebound. Hence, investors need to wisely select the stocks in their portfolio to ride on the upswing as the economic health improves.