Summary

Ford projects volume to grow 30% in the second half as semiconductor supplies stabilize.
Comcast's saw record second-quarter customer net additions in cable communications.
Ford's stock gained 5 percent and Comcast rose 2 percent on Thursday morning.
Ford Motor Company (NYSE: F) boosted its full-year forecast after reporting an adjusted EBIT in its second quarter despite the semiconductor shortage, while Comcast Corporation (NASDAQ: CMCSA) posted a 24.3 percent year-over-year growth in the June quarter adjusted net income.
The stocks of Ford and Comcast rose approximately 5 percent and 2 percent respectively on Thursday morning.
Ford Motor
Ford raised its full-year adjusted EBIT outlook to the range of US$9 billion to US$10 billion as volume is anticipated to grow 30 percent in the second half from the first half with an improvement in semiconductor availability.
Previously, the company was expecting full-year EBIT in the range of US$5.5 billion to US$6.5 billion, which included a US$2.5 billion impact from the semiconductor issue.
During the three months ended June 30, Ford posted an adjusted EBIT of US$1.08 billion, compared with the EBIT loss of US$1.95 billion in the year-ago quarter. Adjusted EPS came in at 13 cents, up from an adjusted loss of 35 cents per share in the second quarter of 2020.
However, net income more than halved to US$553 million. Revenue increased to US$26.75 billion from US$19.37 billion. Ford's market share fell to 4.9 percent during the quarter from 5.8 percent in the year-ago period.
The carmaker noted that its F-150 Lightning pickup truck, which was introduced in May, received 120,000 reservations.
READ MORE: Tesla's revenue surge by record 98% in Q2, Phillips' sales up 9%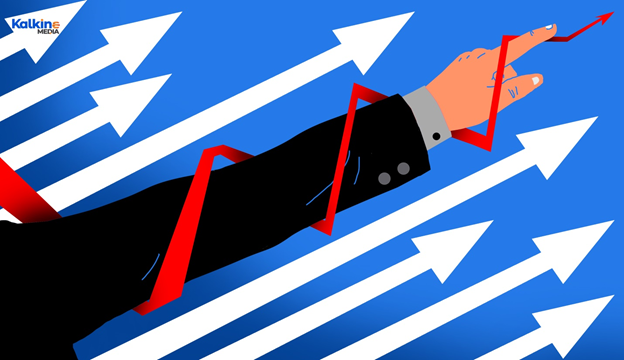 Copyright ©Kalkine Media 2021
Comcast Corporation
The Pennsylvania-based media and telecommunication company reported adjusted net income of US$3.94 billion, or 84 cents per share, against US$3.17 billion, or 69 cents per share in the year-ago quarter.
Comcast's second-quarter revenue totaled US$28.55 billion, up 20.4 percent year over year. Net income grew 25.1 percent to US$3.74 billion. EPS came in at 80 cents, compared with 65 cents in the same quarter of 2020.
Revenue from its cable communications unit that provides broadband, video and wireless services increased 10.9 percent to US$16 billion with record second-quarter total customer relationship net additions of 294,000.
Comcast's NBCUniversal unit, which includes media, studios and theme parks, saw its revenue climb 39.2 percent to US$7.96 billion.
READ MORE: Facebook doubles Q2 profit; PayPal's net profit declines 23%
Share performance
Ford is currently has a market cap of US$57.07 billion. It has a P/E ratio of 14.044. The stock price surged 63 percent year to date while it traded in the range of US$6.41 to US$16.45 in the last 52 weeks.
As of 9:49 am ET, Ford's shares were trading at US$14.57, up 5.05 percent.
Comcast's current market cap totals US$271.57 billion and a P/E ratio of 22.96. Its stock rose 12 percent year to date. The shares were in the range of US$40.97 to US$59.70 during the last one year.
As of 9:49 am ET, Comcast stock was trading at US$59.28, up 2.25 percent
READ MORE: Trending restaurant stocks: McDonald's (MCD), Starbucks (SBUX)
Please note: The above constitutes a preliminary view, and any interest in stocks/cryptocurrencies should be evaluated further from an investment point of view.
The reference data in this article has been partly sourced from Refinitiv.