Source: ESB Professional, Shutterstock
Summary

Alphabet and Amazon reported their quarterly financial reports, showing significant improvement in company revenues owing to accelerated online business.
Alphabet's revenue went 23% up y-o-y to US$ 56.9 billion, while Amazon's net sales went 44% up y-o-y to US$ 125.6 billion during Q4.
Dow Jones Industrial Average index recorded an uptick of 1.99% and S&P 500 gained 1.73% following the big tech earnings momentum.
Stock markets recovered worldwide ahead of reported earnings by tech giants like Alphabet and Amazon.
Alphabet, the parent company of Google, announced its quarterly financial results for the 3 months ending 31st December 2020. The company's earnings outperformed investors' expectations, reflecting the strength of the company owing to the accelerating transition to online services.
Alphabet recorded revenues worth US$ 56.9 billion during the fourth quarter, primarily through search and YouTube. This was a 23% increase year-on-year. Google Cloud revenues amounted to US$13.1 billion for the year 2020, significantly higher than its previous year Cloud revenue worth US$8.9 billion.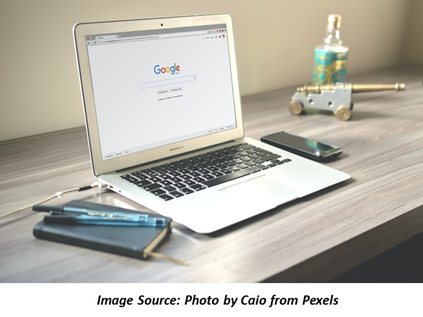 Retail giant Amazon also reported net sales worth US$125.6 billion for the quarter, representing an increase of 44% from the same quarter previous year. The operating income for Amazon Inc increased 77% to US$6.9 billion during the quarter.
GOOD READ: Tech Titans Shine Despite Pandemic, Post Excellent Quarterly Results
These record figures reported by Amazon and Alphabet boosted the S&P 500 on Tuesday. Shares of both the companies recorded uptick following the strong financial figures reported by them. The Dow Jones Industrial Average index rose 1.99%, while the S&P 500 gained by 1.73% and the Nasdaq composite gained 1.42%.
ALSO READ: GME shares tank after short squeeze; 4Q earnings due
GameStop Frenzy Nearing its End?
Post the retail trading frenzy leading to the meteoric rise in GameStop share prices, the share price rally seems to be now taking a downward trend. The company saw a single day share price dip of 60% on Tuesday, coming down to US$ 90 per share.
This came after a 30% decline in GameStop's share prices observed on Monday, landing the price at US$ 325 per share. GameStop's historic stock market rally was attributed to a bunch of amateur Reddit investors creating a short squeeze in the stock.
ALSO READ: Buying frenzy cools off; is there any steam left in GameStop short squeeze?
Hedge funds have been able to reduce their losses as prices came down, reducing the short squeeze loss. The losses went down to US$ 13.4 billion year to date, compared to the earlier US4$ 20 billion. The Reddit frenzy did not only impact GameStop's share prices but also a few other stocks like AMC entertainment. However, prices have come down significantly following trading app Robinhood's suspension of many investor accounts.
This was followed by Robinhood easing up the trading of GameStop shares up to 100 shares on Tuesday, giving the share prices a little bounce. However, prices were quick to fall back soon after.
ALSO READ: US stocks extend gains after GameStop reversal continues