US stocks edged higher on Tuesday, July 19, lifted by technology, consumer discretionary, and healthcare segments after mixed quarterly results from various companies.
The S&P 500 rose 2.76% to 3,936.69. The Dow Jones was up 2.43% to 31,827.05. The NASDAQ Composite added 3.11% to 11,713.15, and the small-cap Russell 2000 ticked up 3.50% to 1,799.32.
Technology and healthcare segments saw big gains on Tuesday after staying low in recent weeks.
Still, investors treaded cautiously not to gamble big on volatile assets as they evaluated the latest earnings from Johnson & Johnson (J&J), Lockheed Martin Corporation (LMT), and others.
This week, several major companies like Tesla, Inc. (TSLA), AT&T Inc. (T), Verizon Communications Inc. (VZ), etc., will report their quarterly results, and expectations were visibly high.
LMT shares fell 0.27% after the aerospace and defense company missed Wall Street estimates for profit and sales in the latest quarter.
However, video-streaming company Netflix, Inc. (NFLX) stock soared nearly 5% ahead of its second-quarter results in the extended trading hours.
Shares of International Business Machines Corporation (IBM) slumped 6.12% after it said it was shutting down operations in Russia and a strong dollar affected its earnings.
Pharmaceutical major Johnson & Johnson (JNJ) stock also plummeted 1.54% after it lowered its annual guidance. Its quarterly earnings, however, had topped analysts' estimates.
Shares of oilfield services provider Halliburton Company (HAL) rose 0.90% after its adjusted profits grew 41% in the reporting quarter.
The US market has been volatile this year amid inflation and recessionary fears.

Some economists believe the US could face a recession in the next 12 months in the wake of interest rate hikes by the central bank, which considers the rate rises necessary to calm inflation.
On Tuesday, the information technology, consumer discretionary, and healthcare sectors led gains in the S&P 500 index. All the 11 segments of the index stayed in the positive territory.
In the technology sector, Apple Inc. (AAPL) increased by 2.67%, Microsoft Corporation (MSFT) soared by 2.08%, and NVIDIA Corporation (NVDA) gained 5.53%. Broadcom Inc. (AVGO) and ASML Holding N.V. (ASML) advanced 3.65% and 5.25%, respectively.
In consumer discretionary stocks, Amazon.com, Inc. (AMZN) rose 3.91%, Tesla, Inc. (TSLA) added 2.07%, and The Home Depot Inc. (HD) grew 2.19%. Toyota Motor Corporation (TM) and McDonald's Corporation (MCD) ticked up 2.37% and 1.45%, respectively.
In the healthcare sector, UnitedHealth Group Incorporated (UNH) increased by 2.74%, Eli Lilly and Company (LLY) surged 1.27%, and Novo Nordisk A/S added 2.51%. AstraZeneca PLC (AZN) and Thermo Fisher Scientific Inc. (TMO) jumped 2.70% and 3.06%, respectively.
In the crypto space, Bitcoin (BTC) and Ethereum (ETH) gained 7.84% and 6.02% in the last 24 hours, respectively. The global crypto market cap rose 6.32% to US$1.05 trillion at 4:16 pm ET on July 19.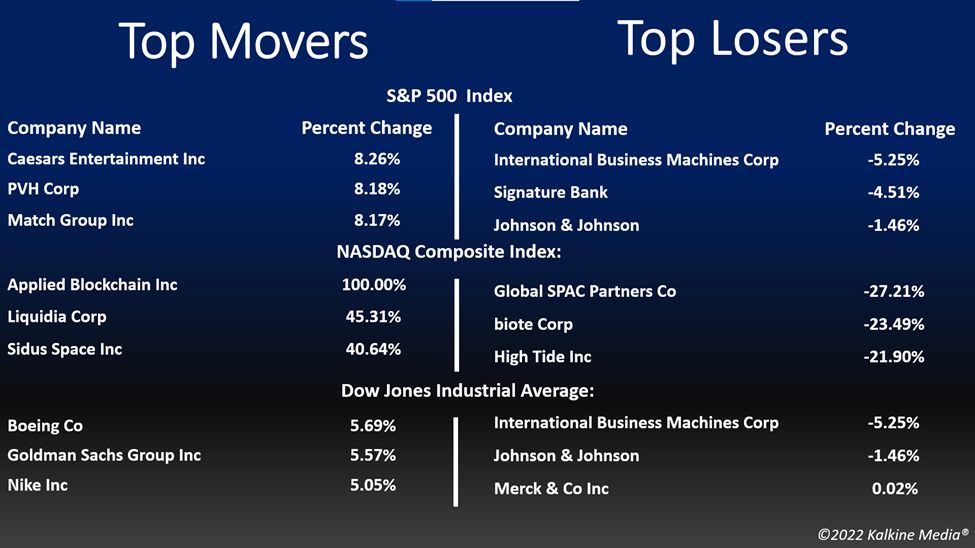 Futures & Commodities
Gold futures were down 0.03% to US$1,709.75 per ounce. Silver decreased by 0.81% to US$18.688 per ounce, while copper fell 1.58% to US$3.2933.
Brent oil futures increased by 0.87% to US$107.19 per barrel and WTI crude was up 1.07% to US$100.48.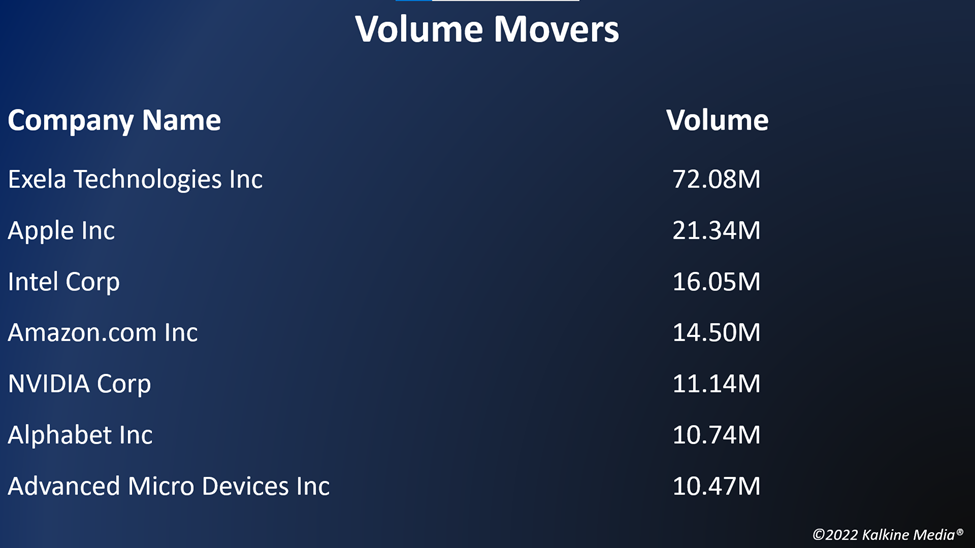 Bond Market
The 30-year Treasury bond yields were up 1.40% to 3.179, while the 10-year bond yields rose 2.18% to 3.025.
US Dollar Futures Index decreased by 0.63% to US$106.552.