Benchmark US indices closed flat on Tuesday, June 29, after technology and economy-linked stocks logged modest gains in intraday trading marked by high enthusiasm following consecutive record closings of the S&P 500 and NASDAQ Composite in the previous sessions.
The S&P 500 was up 0.03% to 4,291.80. The Dow Jones gained 0.03% to 34,292.29. The NASDAQ Composite rose 0.19% to 14,528.33, and the small-cap Russell 2000 fell 0.58% to 2,308.84.
The blue-chip index and tech-heavy NASDAQ registered their fourth and sixth consecutive record closes, respectively, on Tuesday as tech stocks dominated the session.
Investors appeared bullish in recent sessions as inflation concerns began to wane, expecting a strong economic rebound would balance out the price increase. Besides, they were also anticipating optimistic June employment data from the labor department this week.
Labour market recovery is central to the Federal Reserve's short-term monetary policy, which it hopes to recalibrate in the second half of 2023 after reviewing the inflation situation.
Global Market Round Up || How Did A Positive Economic Outlook Lead US Stocks To End In The Flat?
However, an ongoing surge in oil prices could worsen consumer price woes. Oil prices had fallen by 1.75% on Monday after registering their highest increase since 2018 on June 26 this year.
The OPEC oil cartel and its allied members were expected to announce this week an easement to its earlier production cuts which is likely to give fresh impetus to the industry amid soaring oil demand.
In Tuesday's session, technology and healthcare stocks were the top movers on the S&P 500, whose four of the 11 critical segments stayed in the green zone. Conversely, the utility stocks were the bottom movers.
Shares of pharmaceutical company Moderna Inc. (MRNA) rose 5.62% after its covid vaccine showed promise against the new Delta variant, first identified in India.
United Airlines (UAL) stock declined marginally by 0.70% at the market close after it confirmed its largest-ever plane order to Boeing (BA) and Airbus (EADSY) for post-pandemic growth. UAL will purchase 200 737-MAX jets from Boeing and 70 SE A321neos from Airbus for over US$30 billion.
Shares of Boeing Co (BA) and Airbus SE (EADSY) also fell by 1.63% and 1.93%, respectively.
Also Read: Deep Instinct IPO: Is the cybersecurity firm heading for public debut?
Investment bank Morgan Stanley (MS) stock jumped 3.34% after it doubled its quarterly dividend on Monday. Additionally, the bank said that it is planning to buy back up to US$12 billion worth of its stocks. Visa Inc. (V) rose 1.00%, and Goldman Sachs Group, Inc. (GS) stock gained 1.06%.
In technology stocks, Apple Inc. (AAPL) gained 1.22%, Microsoft Corp (MSFT) rose 0.95%, while Facebook, Inc. (FB) shed 1.18%. Sony Group Corp (SONY) and Zoom Video Communications, Inc. (ZM) advanced 1.42% and 1.20%, respectively. Intel Corp (INTC) declined by 1.51%.
Shares of Exxon Mobil Corp fell 0.52%, PetroChina Company Ltd (PTR) dropped 3.30%, China Petroleum & Chemical Corp (SNP) tumbled 3.14%, and Total Energies SE (TTE) shed 0.96%. Canadian Natural Resources Limited (CNQ) advanced 0.88%.
In the utility sector, NextEra Energy, Inc. (NEE), Duke Energy Corp (DUK) and The Southern Company (SO) declined 1.36%, 2.00%, and 1.65%, respectively. Dominion Energy, Inc. (D) ticked down 2.36%.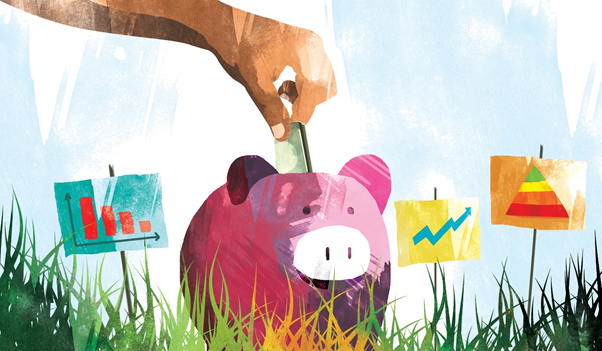 Copyright ©Kalkine Media 2021


Also Read: Five used car stocks to consider amid a red-hot auto market
Top Gainers
Top performers on S&P 500 included Skyworks Solutions Inc (4.52%), Qorvo Inc (4.45%), Morgan Stanley (3.35%), Xilinx Inc (3.11%). On NASDAQ, top performers were Bsquare Corp (206.87%), Cerevel Therapeutics Holdings Inc (136.20%), Marin Software Inc (130.67%), Powerbridge Technologies Co Ltd (100.00%). On Dow Jones, Nike Inc (2.36%), Home Depot Inc (1.26%), Apple Inc (1.15%), Goldman Sachs Group Inc (1.06%) were the leaders.
Top Losers
Top laggards on S&P 500 included Fox Corp (-3.86%), Fox Corp (-3.20%), ViacomCBS Inc (-2.98%), Northrop Grumman Corp (-2.67%). On NASDAQ, DiaMedica Therapeutics Inc (-33.89%), Mediwound Ltd (-27.84%), ReShape Lifesciences Inc (-27.75%), Celcuity Inc (-21.34%). On Dow Jones, Boeing Co (-1.75%), Walt Disney Co (-1.50%), Intel Corp (-1.27%), UnitedHealth Group Inc (-0.84%) were the laggards.
Volume Movers
Top volume movers were General Electric Co (12.97M), Apple Inc (12.65M), Ford Motor Co (11.58M), Wells Fargo & Co (9.42M), Advanced Micro Devices Inc (9.03M), AT&T Inc (8.52M), Bank of America Corp (8.39M), Marin Software Inc (57.32M), Exela Technologies Inc (32.00M), Bsquare Corp (31.59M), ContextLogic Inc (13.58M), Cerevel Therapeutics Holdings Inc (11.48M), Sundial Growers Inc (11.29M), SoFi Technologies Inc (9.50M), Auddia Inc (9.09M).
Also Read: Top large-cap stocks to focus on right now
Futures & Commodities
Gold futures were down 1.07% to US$1,761.60 per ounce. Silver decreased 1.35% to US$25.870 per ounce, while copper fell 0.49% to US$4.2575.
Brent oil was down 0.04% to US$74.64 per barrel and WTI crude increased 0.73% to US$73.44.
Bond Market
The 30-year Treasury bond yields was down 0.59% to 2.086, while the 10-year bond yields decreased 0.33% to 1.473.
US Dollar Futures Index rose 0.23% to US$92.085.