Benchmark US indices retreated on Tuesday, September 14, after the latest economic data showed inflation grew at a slower pace in August, renewing the focus on Fed's stimulus tapering talks.
The S&P 500 was down 0.57% to 4,443.05. The Dow Jones fell 0.84% to 34,577.57. The NASDAQ Composite shed 0.45% to 15,037.76, and the small-cap Russell 2000 was down 1.37% to 2,209.98.
The consumer price index (CPI) rose 0.3% in August after increasing 0.5% in July, the Labor Department said on Tuesday. It was the lowest increase in six months. However, the CPI rose to 5.3% annually. Last week's data also showed that the Producer Price Index was at its highest level.
The trader's focus will now be on Fed's two-day meeting starting Sep 21. The central bank officials are expected to discuss their monetary policy, including stimulus tapering, at the monthly meeting.
On Tuesday, all the S&P 500 segments ended in the red. Financial and industrial stocks were the top losers. Stock indices saw losses in September as the delta variant wreaked havoc in the communities.
Global Markets Scan: Top must know global cues before ASX opens
Stocks of casino companies Las Vegas Sands Corp. (LVS) and Wynn Resorts, Ltd (WYNN) plunged after the Macau government said it might tighten gaming rules. The LVS stock slipped 10.22%, while WYNN stocks tumbled 10.80% in intraday trading.
Comcast Corporation's (CMCSA) stock fell 6.76% after CFO Mike Cavanagh said that the subscriber growth in the cable business slowed last month.
Stocks of FuelCell Energy, Inc. (FCEL) jumped 14.32% after reporting quarterly earnings before the opening bell on Tuesday. Its revenue rose by 43% YoY to US$26.82 million in Q3, FY21, while the gross profit was US$1.10 million during the period.
In the financial sector, Berkshire Hathaway Inc. (BRK-B) decreased by 1.08%, JPMorgan Chase & Co. (JPM) declined 1.87%, and the Bank of America Corporation (BAC) tumbled 2.80%. Morgan Stanley (MS) and Citigroup Inc. (C) ticked down 2.51% and 2.69%, respectively.
In industrial stocks, United Parcel Service, Inc. (UPS) fell 1.72%, Honeywell International Inc. (HON) dipped 1.56%, and Union Pacific Corporation (UNP) declined 1.90%. Deere & Company (DE) and Caterpillar Inc. (CAT) tumbled 1.52% and 2.04%, respectively.
In the technology sector, Apple Inc. (AAPL) dipped 0.94%, Oracle Corporation (ORCL) fell 2.63%, and Shopify Inc. (SHOP) declined 1.65%. On the other hand, ASML Holding N.V. (ASML) and Microsoft Corporation (MSFT) advanced 1.94% and 1.03%, respectively.
Also Read: 5 taper-proof stocks to keep an eye on after Fed's stimulus rollback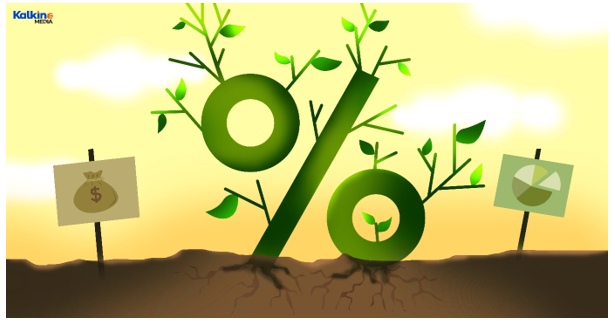 Copyright ©Kalkine Media 2021
Also Read: Oracle (ORCL) stock dips, FuelCell (FCEL) rallies as earnings shine
Top Gainers
Top performers on S&P 500 included Zimmer Biomet Holdings Inc (4.74%), Steris plc (2.73%), Teleflex Inc (2.54%), Perrigo Company PLC (2.40%). On NASDAQ, top performers were Communications Systems Inc (39.41%), Cyren Ltd (26.73%), Gaucho Group Holdings Inc (25.80%), Calumet Specialty Products Partners LP (17.43%). On Dow Jones, Microsoft Corp (0.94%), Salesforce.Com Inc (0.10%), Coca-Cola Co (0.07%), Mcdonald's Corp (-0.03%) were the leaders.
Top Losers
Top laggards on S&P 500 included Wynn Resorts Ltd (-10.85%), Las Vegas Sands Corp (-9.75%), Comcast Corp (-7.30%), DISH Network Corp (-5.11%). On NASDAQ, Aterian Inc (-39.04%), Support.com Inc (-38.22%), Virpax Pharmaceuticals Inc (-36.82%), Redhill Biopharma Ltd (-32.66%). On Dow Jones, Walgreens Boots Alliance Inc (-1.95%), Caterpillar Inc (-1.88%), Chevron Corp (-1.81%), Dow Inc (-1.76%) were the laggards.
Volume Movers
Top volume movers were Apple Inc (22.02M), Comcast Corp (17.99M), Bank of America Corp (12.60M), Wells Fargo & Co (9.71M), Fuelcell Energy Inc (26.92M), aTyr Pharma Inc (16.58M), Farmmi Inc (15.77M), Aterian Inc (13.83M), Cyren Ltd (10.38M), Vinco Ventures Inc (9.50M).
Also Read: Why are firms rushing to hop on the BNPL bandwagon?
Futures & Commodities
Gold futures were up 0.67% to US$1,806.45 per ounce. Silver increased by 0.33% to US$23.875 per ounce, while copper fell 1.20% to US$4.3145.
Brent oil futures increased by 0.50% to US$73.88 per barrel and WTI crude was up 0.43% to US$70.75.
Bond Market
The 30-year Treasury bond yields was down 2.28% to 1.861, while the 10-year bond yields fell 2.92% to 1.285.
US Dollar Futures Index decreased by 0.01% to US$92.645.