Benchmark US indices closed higher on Thursday, July 29, after the latest government data showed that the GDP grew marginally from the pre-pandemic peak of 2019 in the second quarter.
The S&P 500 was up 0.42% to 4,419.15. The Dow Jones rose 0.44% to 35,084.53. The NASDAQ Composite gained 0.11% to 14,778.26, and the small-cap Russell 2000 ticked up 0.68% to 2,240.03.
In its latest economic report, the US Commerce Department said the US GDP grew by 6.5% YoY in the second quarter. However, the growth rate was below the expectation of average economists who had predicted around 8.5% growth for the quarter, according to a Reuters survey.
The stock markets appeared to have positively reacted to the report as all major indices saw modest gains. Investors also took a cue from the recent Fed meeting that decided to keep the current interest rates unchanged at the near-zero level, a major incentive for stock investors.
Additionally, the number of unemployment insurance claims fell by 24,000 to 400,000 in the week ended July 24 from the previous week's 424,000, indicating an improvement in the jobs market. The four-week moving average was 394,500, the labor department's data showed.
Global Market Roundup || US Stocks Advance On GDP Data, Economy Outlook
In Thursday's session, gains of technology stocks boosted the S&P 500 index. The financial and materials stocks led the segments. Seven of the 11 critical sectors of the index stayed in the positive territory, with communication stocks making up the bottom tier. More than 90% of the 195 companies of the S&P 500 have topped analysts' expectations in Q2, according to Refinitiv data.
Fords Motor Company (F) revenue climbed 38% to US$26.8 billion in the latest quarter, the company said in its earnings report on Thursday. The Ford stock declined around 0.80% in the aftermarket session after touching a high of more than 4% in intraday trading.
Shares of Facebook, Inc. (FB) declined by over 4% at the market close. Paypal Holdings Inc.'s (PYPL) Q2 revenue jumped by 17% to US$6.24 billion, but the stock fell by over 6% at the market close.
In technology stocks, Apple Inc. (AAPL) gained 0.57%, Cisco Systems Inc. (CSCO) gained 0.94%, and Intel Corporation (INTC) rose 1.32%. Broadcom Inc. (AVGO) and Sony Group Corporation (SONY) advanced 1.33% and 2.58%, while Shopify Inc. (SHOP) fell 1.02%.
In financial stocks, Berkshire Hathaway Inc. (BRK0B) rose 0.85%, JPMorgan Chase & Co. (JPM) increased by 1.10%, and Bank of America Corporation (BAC) gained 1.82%. Mastercard Incorporated (MA) and Wells Fargo & Company (WFC) advanced 1.65% and 2.43%, respectively.
Also Read: Five fastest-growing S&P 500 stocks making investors drool
In the basic material sector, BHP Group (BHP) rose 1.10%, Linde plc increased by 1.18%, and Rio Tinto Group (RIO) gained 2.18%. Southern Copper Corporation (SCCO) and Newmont Corporation (NEM) advanced 3.18% and 1.30%, respectively. Vale S.A. (VALE) ticked down 0.98%.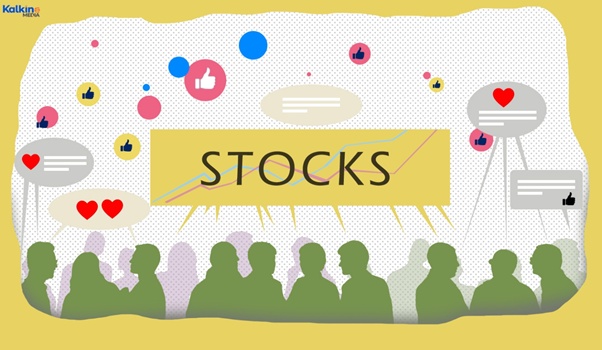 Copyright ©Kalkine Media 2021

Also Read: Which are the popular food and beverage stocks on Wall Street?

Top Gainers
Top performers on S&P 500 included Align Technology Inc (8.86%), Xilinx Inc (6.29%), Yum! Brands Inc (6.28%), Qualcomm Inc (6.00%). On NASDAQ, top performers were Xenetic Biosciences Inc (65.11%), Intec Pharma Ltd (48.09%), Nanovibronix Inc (26.18%), Marketwise Inc (23.13%). On Dow Jones, Travelers Companies Inc (1.40%), Chevron Corp (1.37%), Intel Corp (1.19%), Dow Inc (1.18%) were the leaders.
Top Losers
Top laggards on S&P 500 included Citrix Systems Inc (-13.57%), PTC Inc (-8.41%), PayPal Holdings Inc (-6.23%), Equinix Inc (-5.97%). On NASDAQ, Atreca Inc (-40.19%), Forward Pharma A/S (-30.29%), Cassava Sciences Inc (-23.61%), Alector Inc (-21.08%). On Dow Jones, Merck & Co Inc (-1.79%), Amgen Inc (-0.73%), Walt Disney Co (-0.42%), Walgreens Boots Alliance Inc (-0.15%) were the laggards.
Volume Movers
Top volume movers were Advanced Micro Devices Inc (25.77M), Ford Motor Co (17.90M), Apple Inc (12.24M), Bank of America Corp (11.24M), General Electric Co (8.82M), AT&T Inc (7.66M), Tesla Inc (7.26M), Nanovibronix Inc (24.29M), Cocrystal Pharma Inc (11.77M), Sundial Growers Inc (8.85M).
Also Read: Making a Splash: Six advertising stocks that are hard to miss
Futures & Commodities
Gold futures were up 1.56% to US$1,827.80 per ounce. Silver increased 2.85% to US$25.587 per ounce, while copper rose 0.91% to US$4.5228.
Brent oil trade increased 0.96% to US$74.88 per barrel and WTI crude was up 1.41% to US$73.41.
Bond Market
The 30-year Treasury bond yields was up 0.55% to 1.921, while the 10-year bond yields rose 0.63% to 1.271.
US Dollar Futures Index decreased 0.44% to US$91.912.