All major benchmark US stock indices edged lower on Monday, May 17, dragged down by blue-chip and technology stocks as concerns over rising inflation in the US weighed on the investors' mind.
The S&P 500 was down 0.25% to 4,163.29. The Dow Jones Industrial Average shed 0.16% to 34,327.79. The NASDAQ Composite Index ticked down 0.38% to 13,379.05. The small-cap Russell 2000% rose slightly by 0.11% to 2,227.12.
Investors appeared wary of taking on risks as inflation climbed above the central bank's comfort zone. The US consumer price index rose by a record 4.2% YoY in April, the fastest since 2008, and above the typical 2% mark set by the Federal Reserve for controlling inflation.
Monday's sharp decline across all key segments follows last week's late rally of the large-cap stocks, which had helped recover some of the losses during the week. Still, inflation remained a significant concern. Investors seemed worried that rising inflation might cut into their profits.
While the bank hasn't issued any policy recourse yet, the market sentiments were high that it might consider raising the interest rates to contain further price volatility. Fed's reassurance to keep the rates steady also has failed to inspire the markets, which saw a sharp pullback in Monday's session.
As rate uncertainties continued to dog investors, blue-chip and technology stocks bore the brunt of the inflation woes. Most of the critical segments of the S&P 500 declined, with technology stocks falling around 1%. Tech giants, such as Apple Inc. and Microsoft, were down 1.55% and 1.62%, respectively. Walmart stock fell marginally by 0.49%, while Home Depot dropped 1.10%.

Also Read: China's retail sales numbers paint a dismal picture

In the corporate world, AT&T Inc. announced to merge its media assets with Discovery, Inc. to form a new entertainment company in a deal worth US$43 billion. The stocks of both companies surged in the early trading hours following the announcement. Discovery was up 9.62%, while AT&T jumped 2.54% in the pre-market trading.
Sectors like healthcare, consumer non-cyclicals, industrials, consumer cyclicals, technology, and utilities declined, while energy, basic materials, financials, and real estate witnessed muted gains.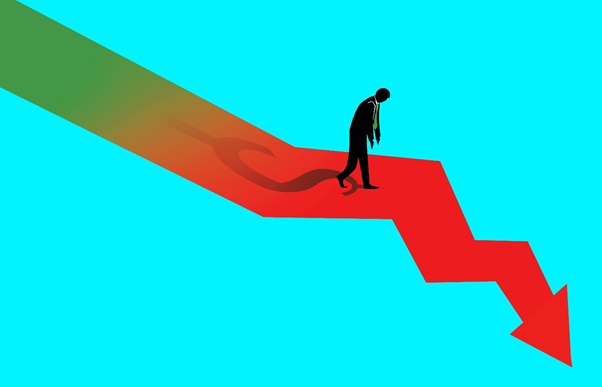 Copyright © 2021 Kalkine Media LLC.

Also read: AT&T To Combine WarnerMedia With Discovery In US$43B Deal

Top Gainers
Top performers on S&P 500 included Seagate Technology PLC (6.39%), Western Digital Corp (6.33%), Occidental Petroleum Corp (5.14%), and Baker Hughes Co (4.82%). On NASDAQ, top performers were Pintec Technology Holdings Ltd (48.75%), Aerpio Pharmaceuticals Inc (43.10%), Nuvve Holding Corp (30.91%), and Foresight Autonomous Holdings Ltd (28.32%). On Dow Jones, Merck & Co Inc (2.02%), Dow Inc (1.55%), Chevron Corp (1.22%), and Walgreens Boots Alliance Inc (1.08%) were the leaders.
Top Losers
Top laggards on S&P 500 included Comcast Corp (5.50%), Discovery Inc (5.05%), Kansas City Southern (3.87%), and Albemarle Corp (3.68%). On NASDAQ, Seelos Therapeutics Inc (24.28%), Shineco Inc (20.88%), FreightCar America Inc (17.70%), and AVITA Medical Inc (14.30%) were the losers. On Dow Jones, Walt Disney Co (2.08%), Verizon Communications Inc (1.28%), Microsoft Corp (1.20%), and Salesforce.Com Inc (1.19%) were the laggards.


Volume Movers
Top volume movers were AT&T Inc (28.16M), Discovery Inc (18.21M), Apple Inc (15.79M), General Electric Co (12.46M), Intel Corp (7.96M), Microsoft Corp (7.01M), Verizon Communications Inc (5.30M), Aerpio Pharmaceuticals Inc (19.04M), Sundial Growers Inc (17.04M), Airbnb Inc (10.55M), and Comcast Corp (8.39M).


Futures & Commodities
Gold futures were up 1.61% to US$1,867.65 per ounce. Silver increased 3.50% to US$28.323 per ounce, while copper was up 1.36% to US$4.7177.

Brent oil futures increased slightly by 0.01% to US$69.59 per barrel and WTI crude was up 1.58% to US$66.39.
Bond Market
The 30-year Treasury bond yields were up 0.42% to 2.365 while the 10-year bond yields increased 1.05% to 1.652.
US Dollar Futures Index was down 0.13% to US$90.203.