Benchmark US indices slipped into the red on Friday, July 30, dragged down by losses in most sectors and closing the trading week on a subdued note.
The S&P 500 fell 0.54% to 4,395.26. The Dow Jones declined 0.42% to 34,935.47. The NASDAQ Composite dropped 0.71% to 14,672.68, and the small-cap Russell 2000 shed 0.62% to 2,226.25.
Investors took cues from the risk posed by the delta covid mutant. The health authorities have been advising people to take additional safety measures in the highly contagious areas.
Also, the Commerce Department said on Friday that consumer spending increased by 1% in June from the prior month, fuelled by demand in the service-related sectors. The personal-consumption expenditure, excluding food and energy, ticked up by 3.5% from the year-ago period, it added.
Overall, markets have been upbeat during the week after the big technology companies posted strong quarterly results. Still, investors and money managers were wary of the emerging health situation as the new covid infections threatened with a new round of lockdown.
Of the 11 critical sectors of the S&P 500, seven remained in the negative territory in Friday's session. Real estate and healthcare stocks were the top movers, while energy and consumer discretionary stocks pulled back. According to the Refinitiv data, more than 91% of the S&P 500 companies that have already reported their quarterly earnings topped the analysts' estimates.
Global Market Roundup || Why did US stock indices slip into red on Friday?
Pinterest Inc. (PINS) revenue surged 125% YoY to US$613 million for the quarter ended June 30, topping analysts' forecast. However, its stock fell more than 18% at the market close after it said its subscriber numbers declined during the reporting period.
Atlassian Corporation Plc (TEAM) reported revenue growth of 30% YoY to US$560 million in Q4 and net income of US$62.2 million. The shares of Atlassian Corp rose over 21% after the report.
Amazon.com Inc. (AMZN) stock fell a massive 6.9% after the EU imposed a fine of US$887 million on the company for violation of the data privacy law.
In healthcare stocks, Thermo Fisher Scientific Inc. (TMO) increased by 1.60%, Novo Nordisk A/S (NVO) gained 1.38%, and Moderna Inc. (MRNA) rose 2.57%. AbbVie Inc. (ABBV) and AstraZeneca PLC (AZN) declined by 1.76% and 0.57%, respectively.
In the technology sector, Microsoft Corporation (MSFT) shed 0.85%, Salesforce.com Inc. (CRM) decreased by 0.88%, and Shopify Inc. (SHOP) fell 2.11%. QUALCOMM Incorporated (QCOM) ticked down 1.20%, while Advanced Micro Devices Inc. (AMD) rose 2.60%.
In the energy stocks, Exxon Mobil Corporation (XOM) lose 2.56%, Chevron Corporation (CVX) dropped 1.05%, and TotalEnergies SE (TTE) declined 2.26%. BP plc (BP) and ConocoPhillips (COP) ticked down 2.05% and 2.15%, respectively.
Also Read: P&G FY'21 result beats estimate; Colgate-Palmolive narrows outlook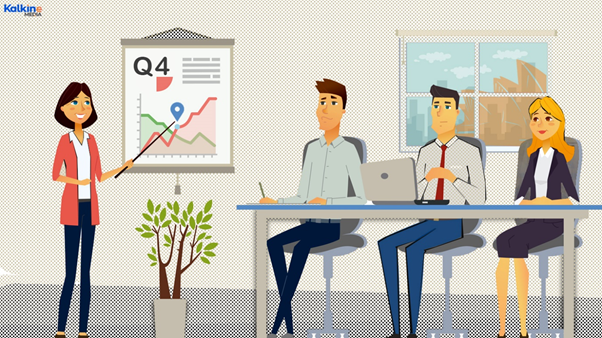 Copyright ©Kalkine Media 2021
Also Read: Why are these four pharma stocks drawing investors' attention?
Top Gainers
Top performers on S&P 500 included Dexcom Inc (13.04%), KLA Corp (8.99%), Fortive Corp (5.24%), Bio Rad Laboratories Inc (4.58%). On NASDAQ, top performers were Erytech Pharma SA (54.99%), Allied Healthcare Products Inc (38.89%), Marin Software Inc (28.17%), Atlassian Corporation PLC (21.86%). On Dow Jones, Procter & Gamble Co (1.97%), Cisco Systems Inc (0.54%), Honeywell International Inc (0.39%), Nike Inc (0.31%) were the leaders.
Top Losers
Top laggards on S&P 500 included Newell Brands Inc (-9.07%), ETSY Inc (-7.77%), Amazon.com Inc (-7.56%), eBay Inc (-7.08%). On NASDAQ, Cassava Sciences Inc (-32.72%), LAVA Therapeutics NV (-26.17%), Atossa Therapeutics Inc (-23.33%), Xenetic Biosciences Inc (-23.21%). On Dow Jones, Caterpillar Inc (-2.73%), Boeing Co (-2.22%), Walt Disney Co (-1.31%), Salesforce.Com Inc (-0.86%) were the laggards.
Volume Movers
Top volume movers were Advanced Micro Devices Inc (18.27M), Apple Inc (16.78M), AT&T Inc (14.99M), Ford Motor Co (13.38M), Bank of America Corp (12.65M), General Electric Co (12.44M), Lumen Technologies Inc (11.16M), People's United Financial Inc (9.94M), Exxon Mobil Corp (9.28M), Wells Fargo & Co (7.81M), Erytech Pharma SA (10.26M), Allied Healthcare Products Inc (8.88M), Li Auto Inc (8.58M), American Airlines Group Inc (7.45M), and Microsoft Corp (7.38M).
Also Read: Linde raises EPS guidance after Q2 profits, Enbridge net income falls
Futures & Commodities
Gold futures were down 1.01% to US$1,812.70 per ounce. Silver decreased 0.93% to US$25.543 per ounce, while copper fell 1.00% to US$4.4783.
Brent oil trade decreased 0.05% to US$75.07 per barrel and WTI crude was up 0.07% to US$73.67.
Bond Market
The 30-year Treasury bond yields was down 1.04% to 1.896, while the 10-year bond yields ticked down 3.42% to 1.226.
US Dollar Futures Index increased 0.21% to US$92.060.