Highlights

Life Time Group Holdings, Inc. is likely to make NYSE debut on Oct 7 under the ticker LTH.


Healthcare Triangle, Inc. is likely to start trading on Nasdaq on Oct 6 under the ticker HCTI.


In Q3, FY21, IPOs globally raised approximately US$94.5 billion, Reuters reported, citing Rifinitive data.
The year 2021 witnessed a record number of IPOs globally. The first nine months of the year showed the highest listings since the 2000 dot-com bubble, the Refinitiv data showed. However, the initial public offerings have slowed in the third quarter from the previous quarters of 2021.
In the third quarter, IPOs globally raised around US$94.6 billion, a decline of 26.3 percent from the second quarter as activities slowed perhaps due to the summer holidays and scrutiny of Chinese companies by US regulators. Here we explore this week's five upcoming IPOs that were in focus.
Also Read: Top high yield dividend-paying stocks to explore in October
Life Time Group Holdings, Inc.
Life Time Group Holdings is a Chanhassen, Minnesota-based health, fitness, and wellness firm. The company provides fitness-related services like fitness floors with instruments, tennis courts, basketball courts, spa, etc., to its customers. The company was incorporated in March 2015 and is set to make its debut in the US stock market this week under the ticker LTH.
The firm announced on Wednesday that it is planning to raise around US$1 billion through its IPO. It is planning to sell around 46.2 million shares at a price range of US$18.00 to US$21.00 apiece.
The company is aiming at a valuation of more than US$4 billion in its NYSE debut. The expected IPO date is 7th October 2021. It plans to US$970.2 million from the offering.
Also Read: Top gold stocks to watch in October as mining gains pace
Healthcare Triangle, Inc.
Healthcare Triangle is a healthcare technology company based in Pleasanton, California. It provides data science and artificial intelligence (AI) services in the healthcare sector. In addition, the firm provides software and services to healthcare institutions for the development of the companies. The company is expected to make its NASDAQ debut under the symbol HCTI on Wednesday, October 6.
The Pleasanton-based company plans to raise around US$46 million by offering 9.18 million shares. The price range of the shares would be between US$4.50 and US$5.50. The company had earlier planned to offer around 8 million shares at the same price range but has raised the limit on Sep 27.
Also Read: Top five tech penny stocks that gave over 30% return YTD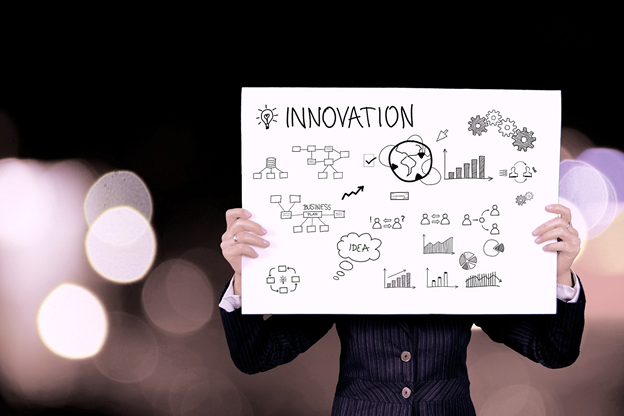 Source: Pixabay
Also Read: US markets close higher as tech, energy stocks gain
iFit Health & Fitness Inc.

iFit is a health and wellness company based in Logan, Utah. The company provides a range of fitness solutions on a subscription basis. It has around six million users in some 120 countries.
On Sep 27, the company announced plans to offer Class A common stock shares in an IPO. It is expected to start trading on the Nasdaq Global Select Market on October 6 under the ticker IFIT.
The Utah-based firm is offering around 30.76 million shares of its Class A common stock. In addition, it will give the underwriters a 30-day option for the purchase of additional 4,615,384 shares at the IPO offering price. The price range is likely to be between US$18.00 and US$21.00 apiece.
Also Read: Meme stocks GameStop (GME), AMC (AMC) attract investors' interest
Crixus BH3 Acquisition Co
Crixus BH3 Acquisition Company is a blank check company based in Fort Lauderdale, Florida. The company was established for the merger, asset acquisition, business combination, and other related services. It was formerly known as BH3 Acquisition Corp.
The real-estate business-focused firm filed for its IPO on September 2, with a target to raise around US$200 million. The company is offering 20 million shares for US$10.00 per share. Each share is comprised of one common stock and one-half of a warrant, exercisable at US$11.50.
The company is aiming at a valuation of around US$250 million based on the deal size. It is expected to start trading on the Nasdaq Global Market from Oct 5 under the ticker symbol BHACU.
Also Read: Why are XPeng Inc (XPEV), NIO Inc. (NIO) stocks gaining attention today?
Cingulate Inc. (CING)
Cingulate is a clinical-stage biopharmaceutical company based in Kansas City. It has interests in developing advanced medical products used for the treatment of Attention-Deficit/Hyperactivity Disorder (ADHD) and anxiety disorders.
Cingulate Inc. is planning to raise around US$58 million through the IPO. It is expected to debut on the Nasdaq stock exchange on October 7 under the ticker symbol CING. The company said in its S-1 filing that several of its ADHD medicines received approval from regulators.
Also Read: ALZN & AEZS: Two trending biotechnology stocks on Friday
Bottomline
A total of US$421 billion was raised from some 2,000 IPOs launched globally in the first nine months of this year, a record number since the 2000 dot-com bubble. Of these IPOs, 486 were SPAC companies which raised around US$127.7 billion combined, according to Rifinitive data. Analysts expect the IPOs would pick up later this year after a slowdown in the third quarter. But investors should evaluate the companies thoroughly before investing in stocks.