Highlights cry

FTX is a Bahamas-based cryptocurrency exchange.
It offers crypto buying, selling, staking, and recently introduced spot margin trading.
FTX was valued at US$32 billion in January.
Cryptocurrency exchange FTX is in the news after its founder Sam Bankman-Fried reportedly held a closed-door meeting with Goldman Sachs boss David Solomon for possible closer ties.
According to media reports, the meeting took place in March in the Caribbean. The discussions were centered around regulatory issues, a potential FTX IPO, and fundraising.
Solomon has reportedly shown interest in offering banking services to the exchange. Lenders are generally wary of opening accounts for crypto firms due to regulatory measures in the cryptocurrency space.


In March, FTX submitted a proposal to the US derivatives watchdog, the Commodity Futures Trading Commission (CFTC), to be allowed to sell leveraged crypto derivatives to retail investors and settle trades directly without the need for intermediaries or brokers.
FTX's application may have shocked the traditional lenders at the time, but that situation may have changed now. Goldman Sachs' rendezvous with FTX could indicate a change of stand. FTX seeks to automate risk management, removing the need for brokers like Goldman Sachs.
However, Goldman has been open to cryptocurrency services. In 2018, it created a cryptocurrency trading desk to trade Bitcoin futures. But it was shut down a few months later when the cryptocurrency prices collapsed. It revived the trading desk in 2021.
Early this month, FTX announced taking a 'significant' stake in the IEX Group Inc., owner of the regulated national stock exchange, IEX, to provide access to digital assets to investors.
Also Read: When is blockchain company PrimeBlock going public?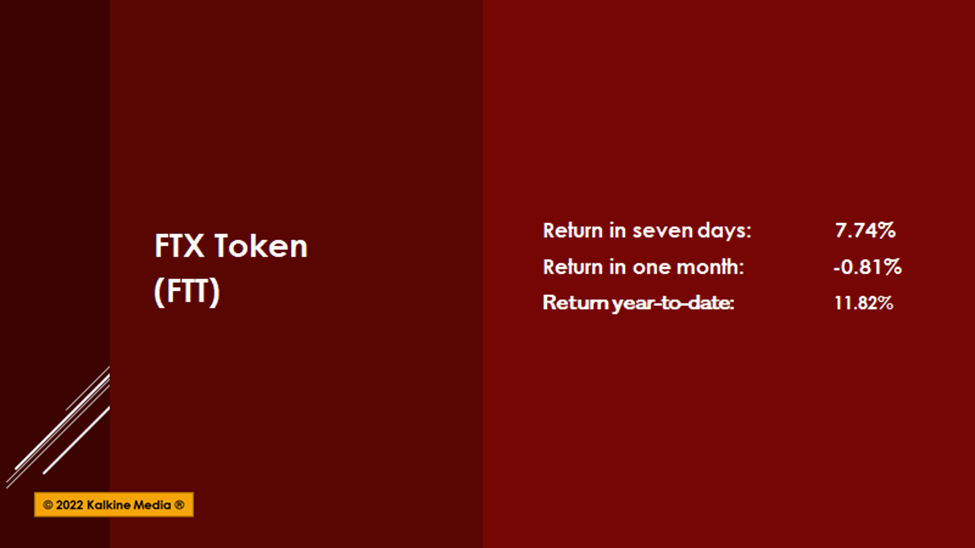 Also Read: Delta One raises US$9.1 mn to develop crypto 'yield' products
IPO plans:
Bankman-Fried told Bloomberg in February that he won't suggest an IPO when the market is unfavorable. FTX had raised US$400 million in a Series C fundraising round concluded in January, giving its valuation at US$32 billion. FTX was founded in 2019.
Also Read: Why PLC Ultima (PLCU) crypto skyrocketed nearly 300% YTD?
Goldman's involvement in the crypto space is not new. Goldman also led a consortium of banks for Coinbase's Nasdaq listing in 2021, which pegged its initial value at US$85 billion.
The exchange got listed on Nasdaq on April 14, 2021. But the COIN stock is down around 55% from the closing price of its debuting day.
Interestingly, in July last year, Bankman-Fried said that if the exchange's value continues to grow, acquiring Goldman may not be "out of the question".
Also Read: What is API3 (API3) crypto? Everything you need to know
The COIN stock fell 41.39% YTD, worse than Bitcoin's show, which fell around 13%. Reports also said that Bankman -Fried hasn't decided yet on IPO but exploring private fundraising.
Also Read: When is cryptocurrency exchange Blockchain.com going public?
Bottom line:
FTT is the native token of FTX, the crypto derivatives trading platform. It rose 2.83% to US$44.95 at 6:52 am ET on Thursday, and the volume rose 67.70% to US$206 million.
Risk Disclosure: Trading in cryptocurrencies involves high risks including the risk of losing some, or all, of your investment amount, and may not be suitable for all investors. Prices of cryptocurrencies are extremely volatile and may be affected by external factors such as financial, regulatory, or political events. The laws that apply to crypto products (and how a particular crypto product is regulated) may change. Before deciding to trade in financial instruments or cryptocurrencies you should be fully informed of the risks and costs associated with trading in the financial markets, carefully consider your investment objectives, level of experience, and risk appetite, and seek professional advice where needed. Kalkine Media cannot and does not represent or guarantee that any of the information/data available here is accurate, reliable, current, complete, or appropriate for your needs. Kalkine Media will not accept liability for any loss or damage as a result of your trading or your reliance on the information shared on this website.