Summary

Innovative Eyewear's team is passionate about making smart eyewear affordable and available for everyone.
The smart eyewear being developed by the company is not only edgy and fashionable, but also offers a range of useful Bluetooth features and are delivered in any prescription.
(Image Source- Company)
Innovative Eyewear Inc. produces beautiful, affordable glasses with Bluetooth features, and has made a mark in the wearable segment of the market in a short span of time. Their upcoming Lucyd Lyte frames enable the user to listen to music, talk on the phone, and use voice assistants to perform basic mobile functions handsfree. Early beta tester feedback on the glasses has been very positive, with the frames expected to launch in mid-December on Lucyd.co and Amazon.
The whole team of Innovative Eyewear has rich experience in the fields of technology and commercialisation. Led by CEO Harrison Gross, who is one of co-founders of the company, the team is working to make smart glasses affordable and available to all. Lucyd smart glasses are not only fashionable and chic but offer a true technological upgrade to eyeglasses.
In order to accomplish their mission of affordable smart eyewear, the company has been consistently expanding their intellectual property portfolio. At present, Innovative Eyewear has an exclusive license to three utility patent applications and 18 design patents, providing a strong moat in the tech eyewear space. The patents cover a variety of aspects of smart eyewear, including design and form factor, as well as software functionality.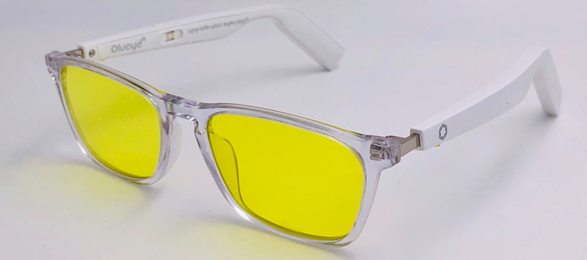 Lucyd Lyte: Lytening model, shown here with Blue Light+ lenses.
(Image Source- Company)
Let's meet the team behind this exciting journey which has already started making inroads into the mass market.
Harrison Gross (CEO, Director & Cofounder)
Harrison, a Columbia University graduate, is in tech marketing and brand development. He is the heart and soul of the company and drives its brand story, user experience and product development. He is the creator of the Lucyd brand and Vyrb app. He devotes over 40 hours per week on Innovative Eyewear.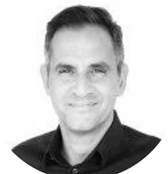 David Eric Cohen (CTO & Cofounder)
Coehn, an Advanced Technical & Information Systems Management graduate from Hadassah University, has a background in web development and coding. He uses his expertise in software development efforts and also oversees the digital presence of the brand. Apart from looking after the Lucyd brand, he also runs a web development consultancy. He devotes around 35 hours per week on Innovative Eyewear.
Konrad Dabrowski, CPA (CFO, Acting Secretary & Cofounder)
Konrad, a Finance & Accounting from the Warsaw School of Economics graduate, has got a rich experience in his field and was associated with Deloitte as an auditor, accounting manager for RBI. He also worked as Group Financial Controller for Tekcapital plc. His time is equally divided in Innovative Eyewear and on Tekcapital and Salarius. He devotes around 20 hours per week on Innovative Eyewear.
Calvin Peters (Ecommerce & Social Media Director)
Mr. Peters, who holds a record of accolades for his work in public relations, is a seasoned digital marketer with rich experience in Walgreens Boots Alliance, Lugz Footwear & Apparel and Southpole clothing. He assists the company with brand development, community growth and media coverage. He is employed full time at Innovative Eyewear.
Richard Sherman, Brand Ambassador
Mr. Sherman is a nationally famous American football star, Stanford graduate, and notable tech investor. He helps Innovative Eyewear connect to a wide audience across the country. Super Bowl Champion and founder of the Blanket Coverage children's charity.
Innovative Eyewear is all set to bring a revolution in how the world wears their eyewear through the most affordable Bluetooth prescription glasses. The company is also launching a breakthrough app Vyrb, which, when combined with the smart glasses will enable the wearer to post on social media platforms through voice messages.
If you want to be a part of this revolutionary journey, you can invest through its Registered Crowdfund on the Startengine platform, with less than a month time left for the offering to close. (Due to Reg CF requirements, UK and Canada residents are not eligible to participate in this round.)