Summary

The oil giant will supply additional renewable energy to Amazon to power its European operations
It will be trebling its renewable power usage for delivering this electricity through its wind projects located in Sweden and Scotland
British Petroleum Plc (LON: BP) has agreed to supply additional renewable energy for Amazon.com Inc's (NASDAQ: AMZN) operations across Europe. This is seen as a part of the oil major strategy to transform into an integrated energy firm by market experts. Building relationships with major corporates like Amazon will help it deliver its target of becoming a net zero carbon emission company by 2050 or even earlier.
On the other hand, to strengthen the long-term relations, Amazon Web Services (AWS) would enable acceleration of BP's plans to digitise its operations and infrastructure.
William Lin, executive vice president, BP said that the relationship supports mutual ambitions for lowering emissions for both British Petroleum and Amazon. While Amazon would provide BP with the much-needed latest digital technologies, BP would be supplying it reliable and flexible renewable power, he elaborated.
Nat Sahlstrom, director at Amazon Energy elaborated that the agreement with the oil major would help it reach the goal of using renewable energy as the only source of power in the long run. The company has pledged to attain a net zero carbon emission by the year 2040, he explained.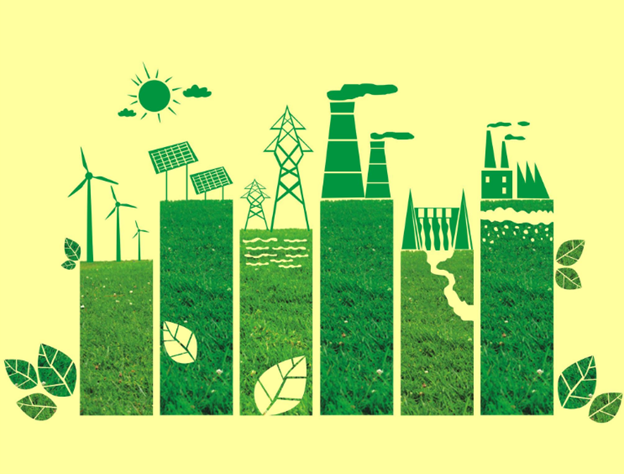 (Image Source: ©Kalkine Group 2020)
Clean power agreements
According to the new clean power agreements signed by BP, it will be more than trebling the renewable electricity to be supplied to Amazon in Europe.
Specifically, BP would be providing Amazon with an extra 404 megawatts of wind power beginning with the year 2022. Out of this, 275 megawatts would be sourced from a new renewables project in Sweden while 129 megawatts would be coming in from two new power projects in Scotland.
This supply is in addition to the earlier promised 170 megawatts of power agreed to be delivered by BP to AWS in December 2019 through a mutual deal. At that time, the oil company had also agreed to migrate nearly 900 of its key applications to the AWS cloud, which were hosted at its mega data centers across Europe. One year on, these AWS services are already helping BP lower its energy usage from its own data centers and digital infrastructure.
Stock performance
The oil giant's (LON: BP) share price was trading at a high of GBX 504.10 on January 6 this year, after which it crashed drastically to a low of GBX 233.70 on March 18, after the pandemic led crisis began and demand for crude oil dried up across the globe. After that, the BP share price saw yet another trough of GBX 193.46 on October 29.
The company is focusing on foraying into the renewables energy sector for the past few months. This is probably the reason that has led to a gradual upsurge in its stock performance for the past few weeks, according to market experts. On December 10, the company stock closed at a value of GBX 284.75 with a market capitalisation of £57,729.36 million.