Highlights:
Halifax Bank, a part of Lloyds Banking Group, has halved the deposit rates for new build homes.
This comes as housing rates in the UK have skyrocketed in recent months.
Housing prices in the UK are touching all-time highs, making it tough for people to afford their dream homes. The latest interest rate hike by the Bank of England has further led to higher mortgage rates, and the central bank has not ruled out another such hike. As a result, several buyers have postponed their plans to build or buy a house. To provide some relief to such people, British lender Halifax, a part of the Lloyds Banking Group (LON: LLOY), has announced a cut on deposits for new build houses.
The minimum required deposit to secure a mortgage from Halifax for new build houses would be 5% instead of 10%, effective 1 July 2022. The lender said that the move would make things easier for several first-time buyers who struggle to put the deposit amount together.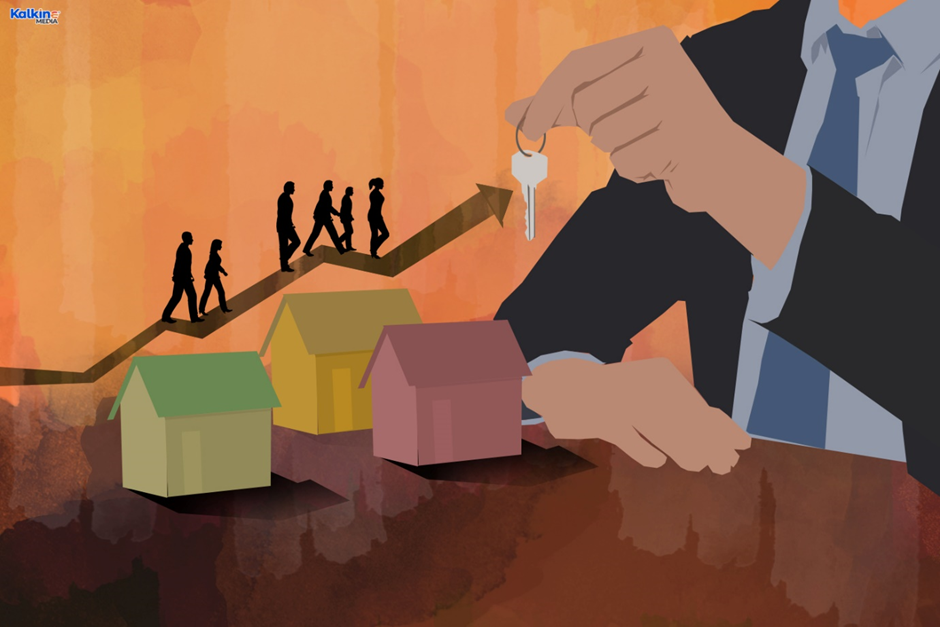 © 2022 Kalkine Media®
Additionally, the lender has also halved the deposit for houses in shared ownership schemes that are run by housing associations. Shared ownership has been gaining traction lately due to the skyrocketing house prices.
With the average house price in the UK being £289,099, the reduction in deposit could bring it to as low as £4,000.
Housing affordability at record low levels
The announcement from Halifax comes just days after it said that the rising house prices in the country have pulled the housing affordability to record low levels.
As per its analysis, in Q1 2022, the average cost of a home was £279,431, while a full-time worker's average wage was about £39,402. This means that the average cost of a home is 7.1 times more than the typical earnings, which is the highest ever so far.
This price-to-income ratio during the pre-pandemic period at the beginning of 2020 was 6.2. Since then, average house prices have surged by 16.8%, while the earnings have risen by just 2.7%, according to the analysis.
Halifax operates as a trading division of the Bank of Scotland, which is itself a part of the Lloyds Banking Group. Lloyds is a constituent of the FTSE 100 index on the London Stock Exchange.
Lloyds Banking Group's share price performance of
Lloyds is the UK's largest domestic lender. Its shares have witnessed a downward trend in recent months, which could be related to the weak market. Investors who entered the stock five years ago for long-term returns haven't been quite lucky either. Over half a decade, the stock has shed over 36% of its value.
Lloyds currently holds a market cap of £29,694.55 million and its shares were down 2.47% at GBX 41.95 as of 08:25 am GMT+1 on 30 June 2022.
Note: The above content constitutes a very preliminary observation or view based on market trends and is of limited scope without any in-depth fundamental valuation or technical analysis. Any interest in stocks or sectors should be thoroughly evaluated taking into consideration the associated risks.