Highlights:
UK inflation has touched 10.1% in July, the highest since 1982.
The latest data came a day after the ONS said that real wages for UK workers fell 3% in the quarter to June.
Inflation in the UK has been breaking 40-year-old records for a few months, and the situation is no different for July. As per the latest data from the Office for National Statistics (ONS), inflation reached double digits in July, hitting a fresh high since 1982.
The consumer price index (CPI) for the 12 months to July touched 10.1%, surpassing projections of 9.8% most economists had made. This is significantly higher than 9.4% in June and 9.1% in May, indicating that millions of Brits are facing a huge squeeze on their pockets.
According to ONS, the largest upward contribution to the high inflation was made by rising food prices.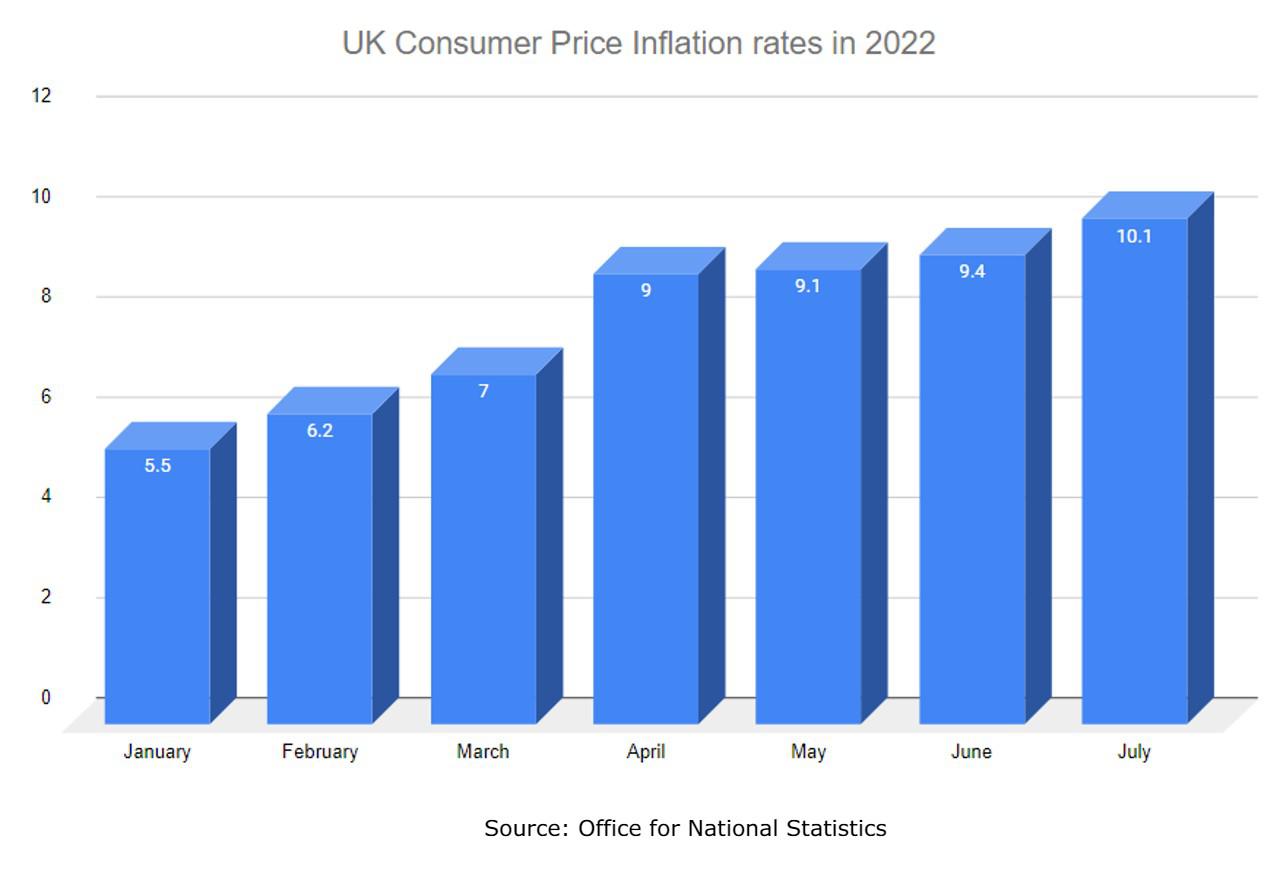 Image credit: ©Kalkine Media®
The latest inflation figures come a day after the ONS said that the real pay of UK workers fell 3% in the quarter to June. While regular wages, including bonuses, grew by 5.1% during the period, the wages excluding bonuses grew by 4.7%.
During economic uncertainties, investors look for stocks that tend to remain stable in such times. To maximise their returns, investors can explore the below stocks selected by Kalkine Media®.
British American Tobacco Plc (LON: BATS)
UK-based tobacco products maker, British American Tobacco, on Wednesday was enjoying a market cap of £76,705.19 million. With investor preferring tobacco-related stocks during economic uncertainties or recessions as they have steady demand regardless of the economic conditions. The past year, BATS has provided investors with a return of 28.32%. It has earnings per share of 2.97. BATS shares were rallying by 1.20% and was trading at GBX 3,446.50 on 17 August.
Imperial Brands plc (LON: IMB)
Another leading tobacco brand Imperial Brands was witnessing a jump of over 20% in the last 52 weeks, and the year-to-date return is slightly over 18%. The stock currently has an EPS of 3.00. With a market cap of £18,086.27 million, shares of Imperial Brands were trading at GBX 1,912.00, up 0.47% as of 10:27 am GMT+1 on 17 August.
Reckitt Benckiser Group Plc (LON: RKT)
Reckitt Benckiser is a British multinational consumer goods company with several popular brands like Dettol, Mortein, Strepsils etc. under its portfolio. RKT currently holds a market cap of £46,928.65 million. Its 12-month return stands at 17.26% at present, and the stock was trading 0.12% higher at GBX 6,566.00 as of 10:31 am GMT+1 on 17 August.
Note: The above content constitutes a very preliminary observation or view based on market trends and is of limited scope without any in-depth fundamental valuation or technical analysis. Any interest in stocks or sectors should be thoroughly evaluated taking into consideration the associated risks.