Summary

British luxury car brand Jaguar Land Rover's announced its plans to phase out diesel fuelled cars by 2026 amid rising competition from other car companies to go green.
The company plans to invest about £2.5 billion annually into developing its electrification and related technologies.
It announced plans to discontinue manufacturing operations at one of its UK plants in Castle Bromwich.
Luxury car company Jaguar Land Rover announced its plans to overhaul its business from a fossil fuel-based internal combustion engine to battery-operated electric cars, following the recent appointment of the company's new CEO Thierry Bollore. The company's aims to phase out diesel-based cars by 2026, and switch Jaguar brand vehicles to electric cars by 2025.
The announcement is significant as electric cars are being pushed for mass adoption following similar announcements by automakers and governments' initiatives in recent months.
Want to know more? Do read: Ford Motor focuses on EVs; says semiconductor chip shortage to hit Q1 production
Electrification Strategy
The British legacy car brand, owned by Indian car manufacturer Tata Motors Ltd (NSE: TATAMOTORS), announced a Reimagine Strategy detailing the phase out from diesel technology. The company plans to invest about £2.5 billion (US $3.5 billion) annually into developing its electrification and related technologies.
Want to know more? Do read: Despite dismal vehicles sales in 2020, EV continues to grow
Moreover, the company said it would launch its first fully electric Land Rover model in 2024, and all Jaguar brand cars will be electric by 2025. Jaguar Land Rover CEO Thierry Bolloré estimated the company's sales mix would account for almost zero sales of internal combustion engine models by 2036. About 60 per cent of its sales will be funnelled through battery operated vehicles by 2030. Moreover, the company plans to launch six fully electric Land Rover variants by 2026, he added.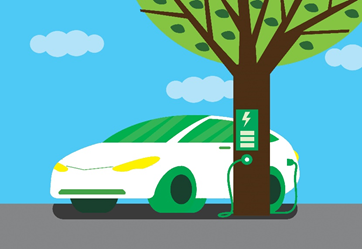 Copyright © 2021 Kalkine Media Pty Ltd.
Auto industry revamp
Car companies are facing dual pressure of adhering to strict carbon emission guidelines in Europe and China, and of catering to rising consumer demands for high-performance luxury electric cars. The UK government announced it would ban fossil fuel-based cars sales from 2030.
Want to know more? Do watch: Jaguar Land Rover Logistics workers to lose jobs | UK Market Update
Several car companies announced similar plans recently. US-based legacy car company General Motors (NYSE: GM) plans to manufacture zero emissions cars by 2035 in January amongst others.
The JLR group paid a £35 million penalty after missing the EU's carbon dioxide emissions targets in 2020 and bought up to £28 million of regulatory credits in the US and China to meet their fuel-efficiency goals.
Want to know more? Do read: General Motors to bid adieu to Gasoline and Diesel-powered Vehicles by 2035
Plant operational changes
The firm plans to keep all the three UK plants open as part of its new strategy. Notably, the luxury car company aims to discontinue manufacturing operations at its Castle Bromwich plant in the UK, while keeping the site open. It added the production of non-car manufacturing would be shifted to its West Midlands plant site.