Stocks in News: Abrdn Plc and [email protected] Capital Plc
UK's second quarter GDP data is being projected to be higher due to ease in lockdown during the period.
Supply @ME Capital Plc has announced the launch of four global inventory monetisation funds.
Abrdn Plc reported a strong earnings number in the first half of 2021.
UK's gross domestic product(GDP) data for the second quarter will be announced on 12 August. The first quarter GDP data shrank to 1.6%, mainly due to a rise in Covid-19 cases and reintroduction of lockdown restrictions which led to the fall in household consumption and business investment.
GDP, which is an inflation-adjusted value of all goods and services produced within the country, could expand during the second quarter because of ease in lockdown restrictions and the rapid rollout of vaccination, which has significantly reduced the health risk.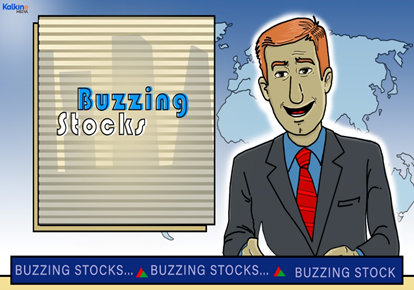 Copyright © 2021 Kalkine Media
Let us look at two FTSE listed stocks in the news today:
Supply @ME Capital Plc (LON: SYME)
The company operates a technology-based inventory data monitoring platform that provides a wide range of inventory monetisation services to manufacturing and trading companies. The company is based in the United Kingdom and serves clients from 13 different industries.
[email protected] Capital plc's global inventory monetisation fund enables companies to improve their working capital cycle. The fintech company has announced that it will launch a four global inventory monetisation fund:
The first two funds will focus on "inventory in-transit" monetisation, which will be advised by the TradeFlow Capital Management Ltd. TradeFlow Ltd is a recent acquisition by the [email protected] Capital to expand its operations. Fund advised by the TradeFlow has delivered a positive return for the last three years.
Two new funds will be introduced, which will focus on "warehoused goods monetisation". These funds will focus on the UK, US, and MENA common laws and Italian monetisation transactions and will be advised by the TradeFlow.
Apex Group, which has USD 1 billion of assets under administration, will provide the administration services for the four funds.
TradeFlow Capital fund has received an Investment Grade rating for its USD 40 million four-year senior note from a leading rating agency. In addition, the Senior note has already received a full subscription from investors.
Supply @ME Capital Plc shares trade at GBX 0.27, down by 1.85% on 11 August at 8.44 GMT+1 with a market cap of £93.28 million. In the last one year, the stock has given a 207% return to its shareholders.
The company provides financial services in over 80 countries globally. The company changed its name from Standard Life Aberdeen to Abrdn in July 2021. The company provides personal investment and asset management services to its clients and has over £532 billion of assets under administration.
The company reported strong results during the first half of 2021. Its fee-based revenue increased by 7% at £755 million, while adjusted operating profit was up by 52% at £160 million. All the three key segments have delivered higher revenues and profits. The board of the company also declared an interim dividend of 7.3p per share, which will be paid on 28 September 2021 to shareholders.
Abrdn Plc shares trade at GBX 288.30, down by 0.86% on 11 August at 8.42 GMT+1 with a market cap of £6.36 billion. Abrdn Plc has given 8.63% returns to its shareholders in the last one year.