Summary

Gresham House Energy Storage Fund PLC acquired its first operational capacity project Byers Brae in Scotland.
MGC Pharmaceuticals Ltd acquired 100% stake in Israeli research company MediCaNL Inc.
Keywords Studios PLC acquired UK based service provider Climax Studios to scale service operations.
The coronavirus has stunted sales for many businesses around the globe and led many companies to adopt the Mergers and Acquisition (M&A) route of capacity expansion. The impact of the pandemic crisis is extraordinary but companies showing foresight have braved the challenge and are making M&A moves. Many acquisition plans in pipeline since 2020 have been finalised across geographies and sectors.
Among LSE-listed companies, Gresham House Energy Storage Fund Plc entered Scotland through the project acquisition method. MGC Pharma is also going to acquire 100 per cent stake of an Israeli company, MediCaNL Inc. Gaming company Keywords Studios announced acquisition of Climax Studios on Thursday.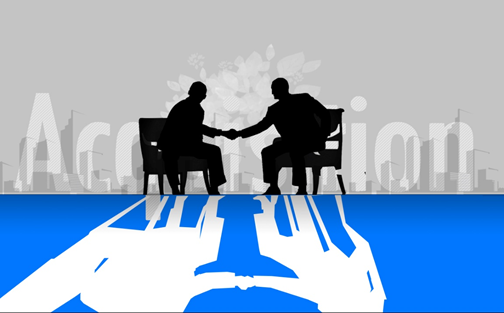 Copyright © 2021 Kalkine Media Pty Ltd.
Gresham House Energy Storage Fund PLC
Gresham House Energy Storage Fund Plc (LON: GRID) has entered Scotland with its first operational project Byers Brae acquisition. The project was acquired from Gresham House Dev Co Limited and Noriker Power Ltd. and is worth GBP 15.6 million. There will be a deferred contingent consideration of GBP 0.35 million as well. It is a part of the project pipeline highlighted in company's November 2020 prospectus.
The project is a battery only site with import-export capacity and is to generate income mostly from import-export of power to the wholesale market and the National Grid administered Balancing Mechanism. It is currently providing fast-acting frequency response services after it commenced commercial operations in March.
This acquisition shall increase GRID's capacity of operational utility-scale battery storage projects to 425MW. Its locality eases system constraints arising from holdups in the physical grid among UK wind generation in north and power demand down south.
Related Read: Gresham House Energy (LON: GRID) mulling to acquire 30 MW Battery Project in Scotland
GRID Share prices moved up by 0.42 per cent and were at GBX 116.75, at 11:32 a.m. GMT+1 on 2 April 2021, nearing its 52-week high of 119.24.
MGC Pharmaceuticals Ltd (LON: MXC)
The company announced 100 per cent acquisition of share capital of MediCaNL Inc. Transaction terms included consideration of AU$6 million in MXC shares, 30 per cent paid on settlement and 70 per cent as deferred payment with shareholder approval. The Israeli company provides clinical and preclinical trial services to the pharma sector worldwide for new medicine development.
The acquisition of MediCaNL is strategically important for delivering on MGC Pharma's future plans. It will help MGC Pharma to establish and nurture stronger relationships with regulators and expand its' products portfolio. It will not only cut significant costs of forecasted clinical trials but would also reduce lead time involved in preclinical and clinical trials. MediCaNL's leadership team will be a great asset to the MGC Pharma, and it will become an internal business unit for the company.
MXC share moved 2.13 per cent on LSE to GBX 3.60 at 11:32 a.m. GMT+1 on 22 April 2021.
Keywords Studios PLC (LON: KWS)
The company announced the acquisition of UK-based Climax Studios. This investment shall expand business prospects for both. Both companies share growth ambitions and would be able to enhance service quality with this acquisition. Climax brings with itself a wealth of knowledge and substantial scaling to KWS's rapidly growing Game Development Service Line. Climax also offers its goodwill of 30 years, with its in demand services to some of the major labels in gaming industry.
Climax has driven original games and co-development projects across genres and platforms. It is said to boost Keywords' operations multifold. The deal's value is of GBP 43 million, comprising of initial payment of GBP 20.2 Million in cash and GBP 6.8 million in new shares. A deferred consideration of GBP 16 million in a mix of cash and stock, will be payable later as per growth targets are met post-acquisition.
KWS scrip moved 3.12 per cent on LSE to GBX 2,969.86, at 11:32 a.m. GMT+1 on 22 April 2021.