Summary

UK's online retailer, The Very Group is reportedly mulling going for a London listing.
The Very Group recently announced clearing off all outstanding debt to Greensill Capital.
Barclays family, the owner of The Very Group appointed STJ Advisors for potential consideration of London IPO flotation for its retail business.
Owned by David and Frederick Barclay, The Very Group Ltd., a multi-branded ecommerce business and financial services provider, appointed STJ Advisors, with the intention of preparing the retailer for a probable initial public offering (IPO) on London Stock Exchange (LSE) slated for next year.
STJ Advisors offer strategic, structuring, and process management financial advisory for potential IPO candidates, raising new funding, restructuring debt issues, as well as creating special purpose acquisition Companies, etc.
Barclays aims for a £4 billion bonanza post the flotation of The Very Group for its London IPO on the stock market. The buzz around The Very Group's can be attributed to the repayment of its $300 million outstanding debt to Greensill Capital, a supply chain finance firm, as well as its record-breaking pandemic and holiday season sales.
Shop Direct Holdings Ltd, the Group's parent company, borrowed from Greensill Capital to fund its new warehousing facility near Derby. Greensill Capital, however, crumbled in March 2021 in one of the major financial scandals of the year.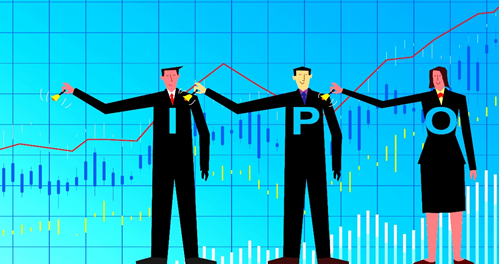 Copyright © 2021 Kalkine Media
Also read: What Brought Greensill Capital To the Brink of Insolvency Within Days?
The Very Group formerly operated as Shop Direct for about 20 years. Eventually, as consumer shopping habits shifted to digital channels, the Group abandoned its conventional catalogue and store sales. The Very Group is now engaged in online sales of toys, clothing, and electrical goods and toys and boasts of an active customer base of 4.5 million and retails about 1,900 brands through its Very.co.uk and Littlewoods.com platforms. About 82% of the company's online sales emanate from its mobile platform. It also operates 7,000 click-and-collect locations, and about 49 million products have been delivered to customers across the country so far.
Apart from The Very Group, Barclays also owns The Daily Telegraph, The Sunday Telegraph, and the logistics group – Yodel. Nevertheless, the part stake sale in an attempt to keep The Very Group privately-held, may still be an option that the group owners might be considering.
The Very Group's profit before taxes stood at £43.8 million for the nine months ended 31 March 2021, up by £5.8 million for the same period the previous year. While the group posted revenues of £1.78 billion for the nine months ended 31 March 2021, a 17% year-on-year increase from the previous year's revenues of £1.53 billion.