Highlights

UK biotechnology firm, Aptamer, is all set to make a debut on LSE's AIM sub-segment.
Over the last four years, the company's organic revenue has grown by 400%, and the company holds huge growth potential.
UK-based biotechnology firm, Aptamer Group, is all set to make a debut on the London Stock Exchange's (LSE) sub segment AIM (Alternative Investment Market) on 22 December 2021.
Aptamer IPO plans
Aptamer IPO will be launched on the FTSE AIM Index at 8:00 AM on Wednesday under the ticker "APTA". The company will sell 9,202,094 new Ordinary Shares in the market, equivalent to 13.3% of its enlarged share capital, at a price of £1.17 per share. It is expected to raise capital worth £10.8 million through the IPO. On its London float, Aptamer would be valued at approximately £80.7 million.
In order to avoid any price volatility in its shares after the launch of the IPO, the significant shareholdings of the biotech company's management team have been locked in for a year. These shareholdings include the 23% stake of Aptamer's CEO Arron Tolley, valued at £18.5 million. The other two founders of the company, Dr Arron Tolley and Dr David Bunka, would get a combined fortune of over £33 million after the IPO.
The exclusive Bookrunner and Broker of the listing is Liberum, while the Nominated Adviser is Spark Advisory Partners.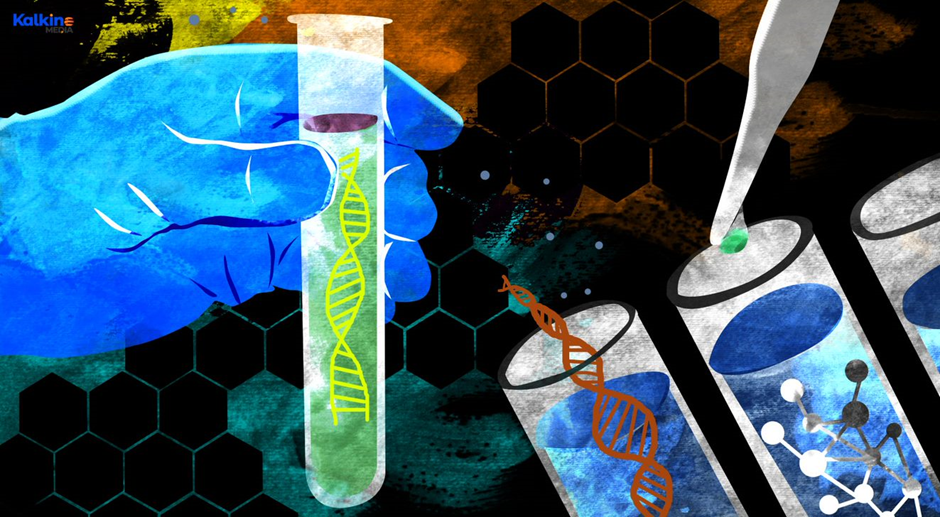 © 2021 Kalkine Media®
RELATED READ: Atom Bank IPO: When can you buy shares of UK's first app-based bank?
About Aptamer Group
Founded in 2008, the York-based biotech firm supplies synthetic antibodies to large pharmaceutical companies, helping them in targeted drug delivery. Around 75% of the top 20 pharmaceutical firms across the globe are working in partnership with Aptamer, including AstraZeneca, which is the largest drugmaker in the UK.
The two founders of the company started with the development of aptamers, or chemical antibodies when they noticed that antibodies weren't able to perform effectively in all cases. The synthetic DNA or RNA molecules in Aptamers help them in attaching to a precise target. This mechanism can be used for targeting cancer cells, as well as other diseases, and save the time devoted for creating antibodies in the lab.
Aptamers can also be used in the detection of diseases, like cancer cells, and thus they work as a diagnostic tool. Aptamer Group is collaborating with AstraZeneca to deliver treatments for kidney diseases, as well as with Cancer Research UK for a leukaemia project.
Aptamers have many advantages when compared to antibodies. While it can take up to 4 months or even a year for the development of antibodies, aptamers can potentially be developed in just 17 days. Apart from quick and easier manufacturing, aptamers also project a higher rate of success in treatments, as well as wider target applicability.
RELATED READ: Innovative Eyewear IPO: Can you buy shares of this Tekcapitals' US unit?
Bottomline
The developer of novel Optimer binders, Aptamer Group plc, strives to become an innovative leader of the life sciences industry. Over the last four years, the company's organic revenue has grown by 400%, and the company has a huge growth potential, with its breakthrough technology, next-generation aptamers.
The biotech company will float in London after Oxford Nanopore, which had a stellar debut on the LSE in September 2021. The shares of the company have gone up by 54% since its flotation, making its market valuation reach £5.4 billion.
Launching its IPO just three months after Oxford Nanopore, Aptamer is the next biotech stock to keep an eye on.