Highlights

Elon Musk can't let go his temptation of tweeting about cryptocurrencies, especially meme-themed crypto coins.
Recently, he posted a picture of his pet Shiba Inu, Floki, which led to the price rise of the coin.
Many opine that it indicates Musk's support for the Shiba Inu coin or his acceptance of Dogecoin as a payment method.
Elon Musk, the billionaire tech entrepreneur, can't resist to show his love for the dog-themed cryptocurrency. The Tesla CEO is known to share cryptic tweets. Recently, Shiba Inu, Dogecoin's spinoff surged 30% after the Tesla boss posted a picture of his pup, Floki.
Interesting Read: How Elon Musk's latest tweet brought Dogecoin back in focus?
It is interesting to know that Floki is a Shiba Inu, the dog breed with the namesake of the crypto token and the dog behind the Dogecoin.
The Shiba Inu coin was launched in August 2020 as an alternative to Dogecoin.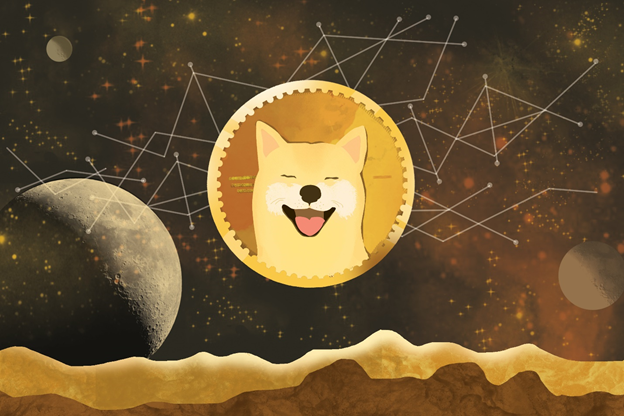 Source: Copyright © 2021 Kalkine Media
Musk's latest cryptic tweet on his pup of Shiba Inu breed
Any post or tweet of Musk regarding his pup inadvertently impacts the price of Shiba Inu token. The latest is his tweet on Monday, wherein he posted a picture of his pup Floki basking in the sunshine in a Tesla car, which prompted a debate among crypto users, thereby causing a price increase.
Many people are deciphering the reason behind the post, some say that Musk is considering accepting payments in Dogecoin, while others opine that the Tesla head is offering support to the Shiba Inu coin.
Related Read: Musk tweets how Dogecoin can become viable payment option
But it's generally known that the billionaire's tweets mask more than they disclose. Whatever may be the reason, the pup's picture has caused a rise in the crypto coin's price.
Shiba Inu coin witnesses a soar in its price
Many users witnessed that the Shiba Inu coin, which is still quite less than a penny, struck off a zero from its decimal and jumped to 0.00001090 cents.
Also Read: Shiba Inu coin burning prompts price surge
It is pointed out that the Shiba Inu coin has soared about 8,000% in the past year.
Owing to substantial price swings resulting in big payoffs, many retail traders are allured by these altcoins like dogecoin and Shiba Inu, instead of putting their money into more established coins like Bitcoin and Ether.
A report stated that a New York-based family had reportedly minted fortune worth millions through the parody coin.
Do Read: Doge Vs Shiba: A Meme War Is Underway In Crypto Space
Bottom Line
Musk's constant tweets often tend to manipulate prices of cryptocurrency, causing a rise or dip in their prices.